David Beckham's V8 Volante up for Auction
Football fans and classic enthusiasts alike will have a rare opportunity to own a very special car once owned by an A-List celebrity. Auto Trader is currently listing an Aston Martin AMV8 Volante previously owned by none other than sporting legend David Beckham.
The listing, posted by Aston Martin Works, sits at a whopping £445,000 and listed for immediate sale. Thanks to thorough and comprehensive maintenance by the previous owner, the vehicle is in perfect condition. It comes in deep red, with cream coloured leather interiors and deep pile carpets. Engine enthusiasts will be pleased to hear it also features the much-adored V8 X Pack, making the vehicle capable of a top speed of 168 miles per hour.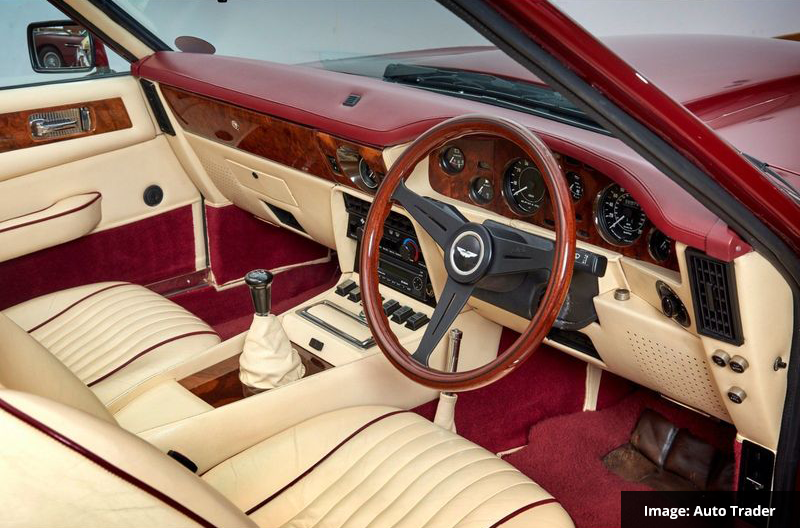 This particular Aston Martin has spent a lot of its life in the limelight – previously registered under Beckham's personal 'DB1001' license plate, it was frequently photographed by paparazzi as it navigated the streets of West London. It was even showcased at the London Classic Car Show earlier this year, just before lockdown.
While this may be just one car from Beckham's $3,000,000 vintage luxury car collection, it's one he clearly had a fondness for; not only did he keep the car in top condition for fifteen years, he also shipped it over to Madrid during his time with Real Madrid football club.
When asked for comment, Auto Trader's Rory Reid stated:
"We know David Beckham is a bit of a petrolhead, owning cars ranging from Bentleys and Rolls-Royces to, of course, Aston Martins. This AMV8 Volante is a gorgeous classic so I'm not surprised he held on to it for so long. It's cool to know someone in the public can now buy this car – well as long as you've got half a million spare of course – just by heading onto Auto Trader."
If you'd like to view the car yourself, you can find the listing on Auto Trader. They also have an entire page dedicated to celebrity cars if your curiosity has been piqued.