05 August, 2016
It was the ultimate Mini get together on July 12th at the David Manners Group (DMG) HQ who hosted their annual Mini Spares Open Evening.
Even the unpredictable British weather couldn't keep the Mini lovers away who turned up in large numbers and filled the car park to the brim with beautiful classic and modern Minis.
Enthusiasts enjoyed mingling together in the great atmosphere as they took a look at a range of parts that were offered with a special trade discount. Many enthusiasts had the opportunity to stock up on essentials or make a start on that big project or renovation.
Visitors also had the opportunity to vote for their favourite Minis to win 'Most Loved Mini 2016' and 'Mini in Need of Some Love 2016'. It wasn't the easiest decision to make with so many stunning Minis to choose from.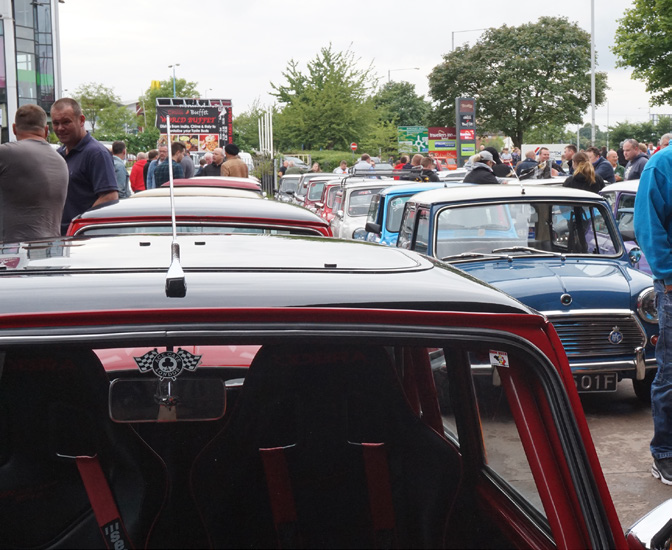 The winners bagged themselves a year's discount, tickets to the British Mini Club's Bingley Hall Show and accessories for their pride and joy.
Footman James and David Manners Group have a newly established partnership and we are happy to have been a part of this exciting event and we thoroughly enjoyed offering our services on insurance matters to enthusiasts.
Entertainment:
DMG did not compromise on the entertainment as the visitors welcomed the return of some familiar faces; magician Gianluca who thoroughly entertained the crowds after featuring on Britain's Got Talent and Mini expert Keith Calver; Editor for Mini Magazine, who was also on hand to offer guidance.
Keith Calver was joined by Classic Car Guru Fuzz Townshend (Car SOS). This classic car duo combined with DMG Parts Advisors provided a rare opportunity for visitors to take advantage of a wealth of knowledge and experience from the industry experts throughout the night.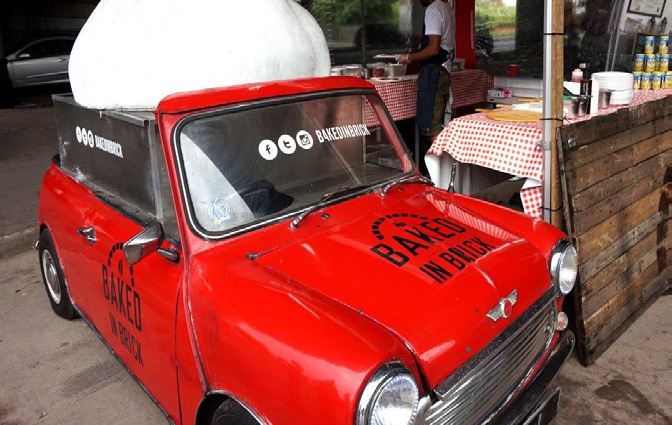 It's not a Mini party until 'Baked in Brick' serve their Neapolitan style pizzas baked in a converted Classic Mini! Many enthusiasts enjoyed a slice (or 3) of the freshly made yummy pizzas served on the evening.
The DuCafe team were also present serving artisan tea and coffee with delicious handmade cakes and crepes for dessert.
Not forgetting the great entertainment provided by local musicians who played some acoustic tunes and well-known covers throughout the evening.
All in all it was a great evening by DMG. You can always bank on Mini enthusiasts for a great night!