20 June, 2017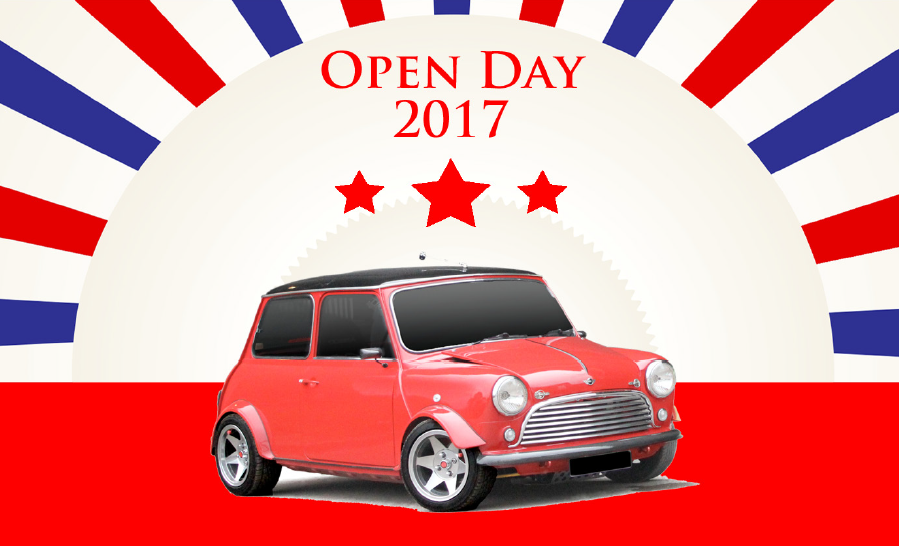 Mini Spares Midlands, part of the David Manners Group are hosting their annual Classic Mini Open Evening on Tuesday 11th July.

Restoration
Attendees of the Classic Mini Open Evening will be able to buy Mini parts with a trade discount throughout the night, as well as the chance to ask the DMG Mini Experts for restoration advice and help. As if that wasn't enough classic car restoration knowledge to tap into, there will also be a special appearance from Car SOS presenter Fuzz Townshend.

British Mini Club
The Open Evening will coincide with the British Mini Club meet – non-members are still welcome to join in the evening, with Dave Hollis from the British Mini Club on hand to provide information about the club and aid interested non-members in signing up to the club.

We will also be in attendance, offering advice regarding insuring your classic Mini.

Baked in Brick
Neapolitan-style wood fired pizzas will be cooked out of a converted Mini, provided by Baked in Brick again this year. If the pizzas aren't enough to tempt you, there will also be an array of homemade cakes and hot drinks courtesy of DuCafe.

Prizes
Throughout the Open Evening, prizes will be awarded for:
The Most Loved Mini
The Mini Most in Need of Love
The Furthest Travelled Mini
The prizes include upcoming Mini show tickets as well as subscriptions to popular Classic Car publications.

Entry
Entry to the event is free and there is also a free drink voucher for the first fifty guests!