Drive It Day 2017: find out what's happening
Drive It Day is back on Sunday 23rd April. Classic car fans and car clubs will all be hitting the road across the UK for what promises to be another unforgettable, country-wide celebration of all things classic.

Here's a look at some of the events happening in 2017, and a quick dose of Drive It Day history.

The history of Drive It Day
Every year, the Federation of British Historic Vehicle Clubs (FBHVC), picks a date for Drive It Day. The date aims to be as close as possible to the anniversary of the first ever 1000 Mile Trial. Once a date is picked, car clubs across the country organise any event they like for that date, as long as it gets people in their classic cars and onto the roads.

There's no bigger or better celebration of classic car culture, and we urge everyone to get involved if they can.

Event #1: Bicester Heritage Sunday Scramble
Bicester Heritage is a hub of classic vehicles and restoration. On Drive It Day, it's opening its doors to the public (for only the second time this year) for the 13th Sunday Scramble.

The event provides an up-close and personal, behind-the-scenes look at incredible classic cars, bikes and even planes. With dozens of car clubs expected to attend, this is a perfect way to celebrate Drive It Day.

Find out more on the Bicester Heritage website.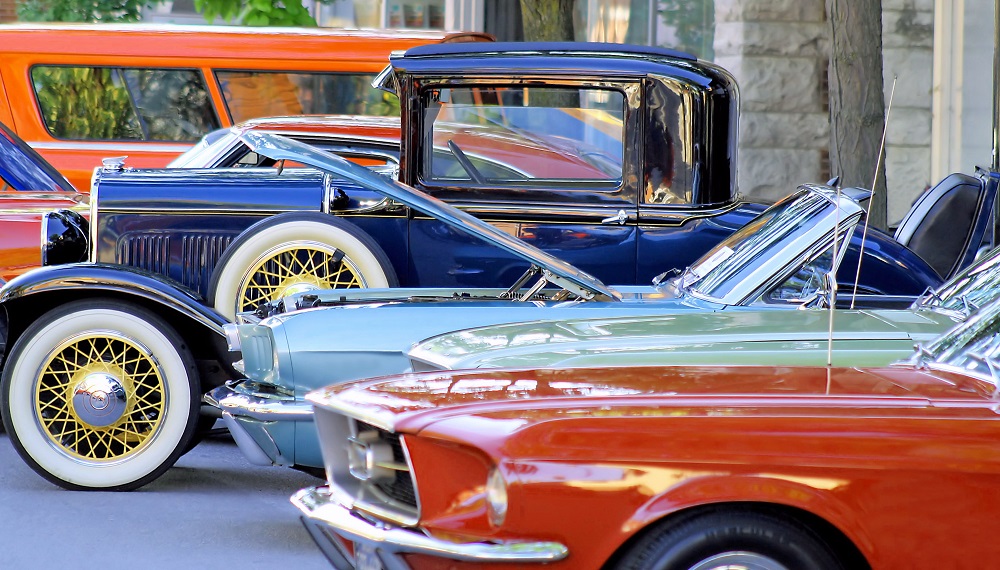 Event #2: Classic Car Tours Drive It Day Scotland
There are some great routes across the UK to go on a classic car trip, but this has to be one of the best.

Classic Car Tours is hosting a special Drive It Day event, taking drivers on a 120-mile journey they won't forget. The route starts at the Deanston Distillery in Doune, before heading through Brace, St Fillans, Loch Earn, Glen Orchy, Dalmally Loch Awe and the Rest & Be Thankful. Complete with breakfast at the distillery and lunch at Inveraray Castle, this is the event that keeps giving.

Event #3: New Forest Group's Classic Charity Car Drive
From Scotland, we head down to the south coast. The Standard Motor Club New Forest Group, is hosting a Drive It Day event, all in the name of charity.

Aiming to have more than 100 cars taking part, this drive starts at The Bear & Ragged Staff in Stonymarsh, Hampshire, before taking drivers through the idyllic villages of Hampshire and Wiltshire. The event is completely free, but there will be a donation bucket for any charitable drivers taking part.

Oh, and there are bacon butties. The icing on the cake!

Event #4: National Drive It Day Warwickshire
Dozens of clubs and hundreds of classic vehicles are going to make their way to the Heritage Motor Centre museum on Drive It Day, including Club Peugeot UK.

So not only will you get to see all the historic vehicles on display at one of the finest motor museums in the country, you'll get to see a good number of classic cars parked outside too. Perfect!

Find out more on the Club Peugeot UK website.  

There are a number of club events taking place too, including the AJS & Matchless Owners Club who are meeting at the Alma Inn, SO32 1HE from 9:30 for breakfast and at 11:00 for a 50 mile run to Tangmere Military Aviation Museum. The Jaguar Enthusiasts Club (JEC) is driving from Warwickshire, CV35 0BJ to the British Motor Museum at Gaydon. The Porsche Club will be displaying at Bicester Heritage's Sunday Brunch Scramble whilst the TSSC will be driving from Ely to Wells for fish and chips by the seaside.