Maserati owned by Sir Elton John goes under the hammer
A stunning 4.2 litre V8 2005 Maserati Quattroporte lucky enough to have been first owned by Sir Elton John, CBE, will be auctioned online by The Market on the 18th – 25th February.
Added to Sir Elton's extensive collection of carefully curated cars back in 2005, the Maserati Quattroporte features a whole host of extras which ensured Elton and his passengers were transported in complete luxury and comfort. Some of the additional mid-noughties' nostalgia features include a rear DVD player and screen, remote control, games input and a six-CD autochanger.
Purchased by its current owner in 2016, the car has covered only 1,000 miles and has been dry stored for some of that time, adding to its well-preserved condition. With incredibly low mileage of just 28,493 miles during its 16-year lifetime.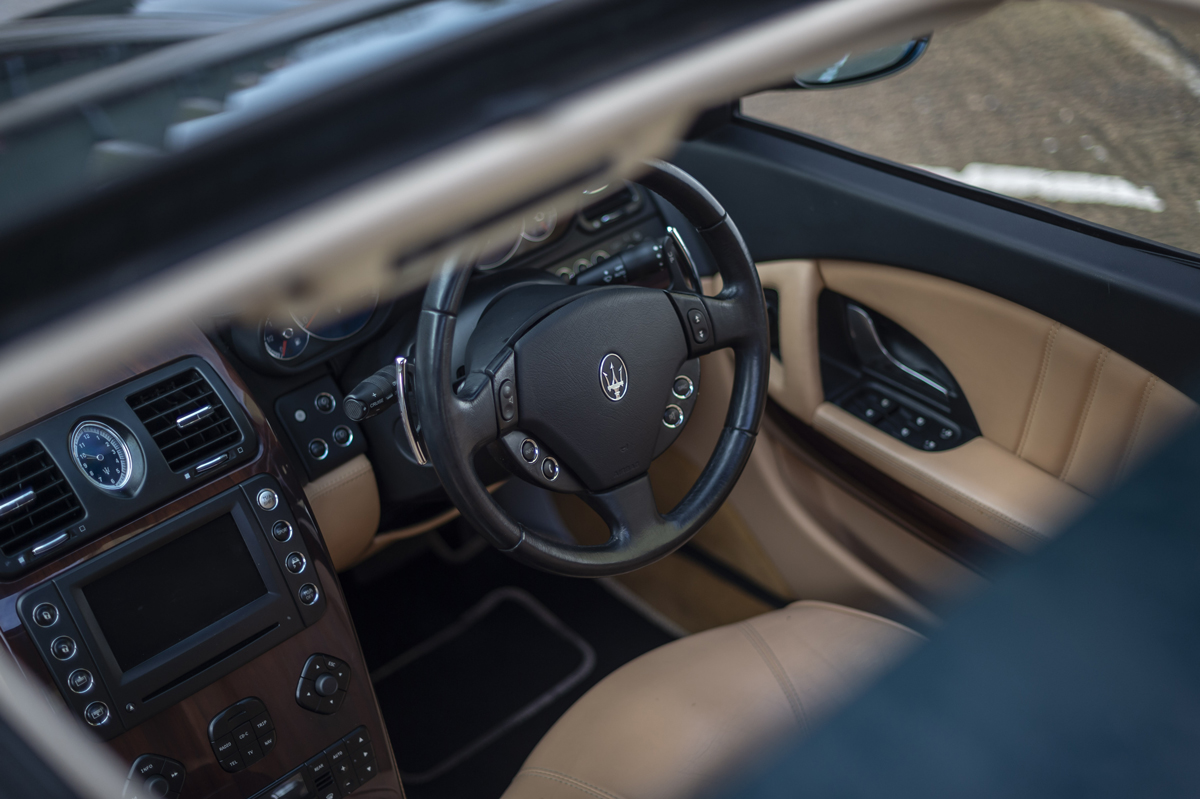 The winning bidder will also receive several special and unique extras to accompany the car, including an official Maserati welcome letter addressed to Mr John and a copy of the original V5 certificate donning Sir Elton John's name and the current number plates.
Tristan Judge commented: "Sir Elton is a national treasure and a global superstar, who has impeccable taste when it comes to buying cars. Indeed, the car is in excellent condition and has evidentially been treated like a celebrity itself over the years."
Tristan added "This is a very special opportunity for worlds to collide for enthusiasts of both music and collectible cars, grabbing themselves a genuine piece of memorabilia. The vehicle's new owner will be able to enjoy the kind of luxury drive you can expect from a top of the range Italian beauty, as well as revel in the history this car has had in the hands of a music icon."
The Market is accustomed to selling classic cars once owned by celebrities, and in 2021 they have already sold a BMW 635CSi formerly owned by Sir Sean Connery, and a Range Rover Sport owned by former England Captain, David Beckham.
Expected to sell for between £15,000 and £40,000, the car is finished in Verde green paintwork complemented by a Cuoio, biscuit interior and rosewood veneer.
The auction of this Maserati Quattroporte will start on Thursday 18th February and ends on Thursday 25th February. You can visit the car's listing on The Market's website here.
Do you own an ex A-list celebrity-owned classic? Share your classic stories or researching tips in the comments below!