10 May, 2017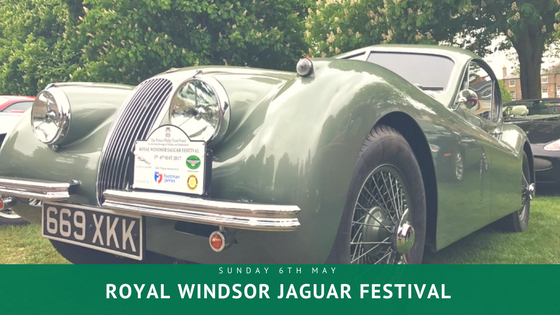 The Royal Windsor Jaguar Festival was a beautiful day out for any enthusiast and was busy from the beginning of the day. The event had the ultimate aim of raising money to support The Prince Philip Trust Fund which celebrated its 40th anniversary this year.
It was a privilege to be part of an event that was organised by our club partners at the Jaguar Enthusiasts Club, where we had the opportunity to sponsor the Long Walk that led up towards Windsor Castle, which is approximately 2.65 miles and displayed a total of 960 Jaguars along the way.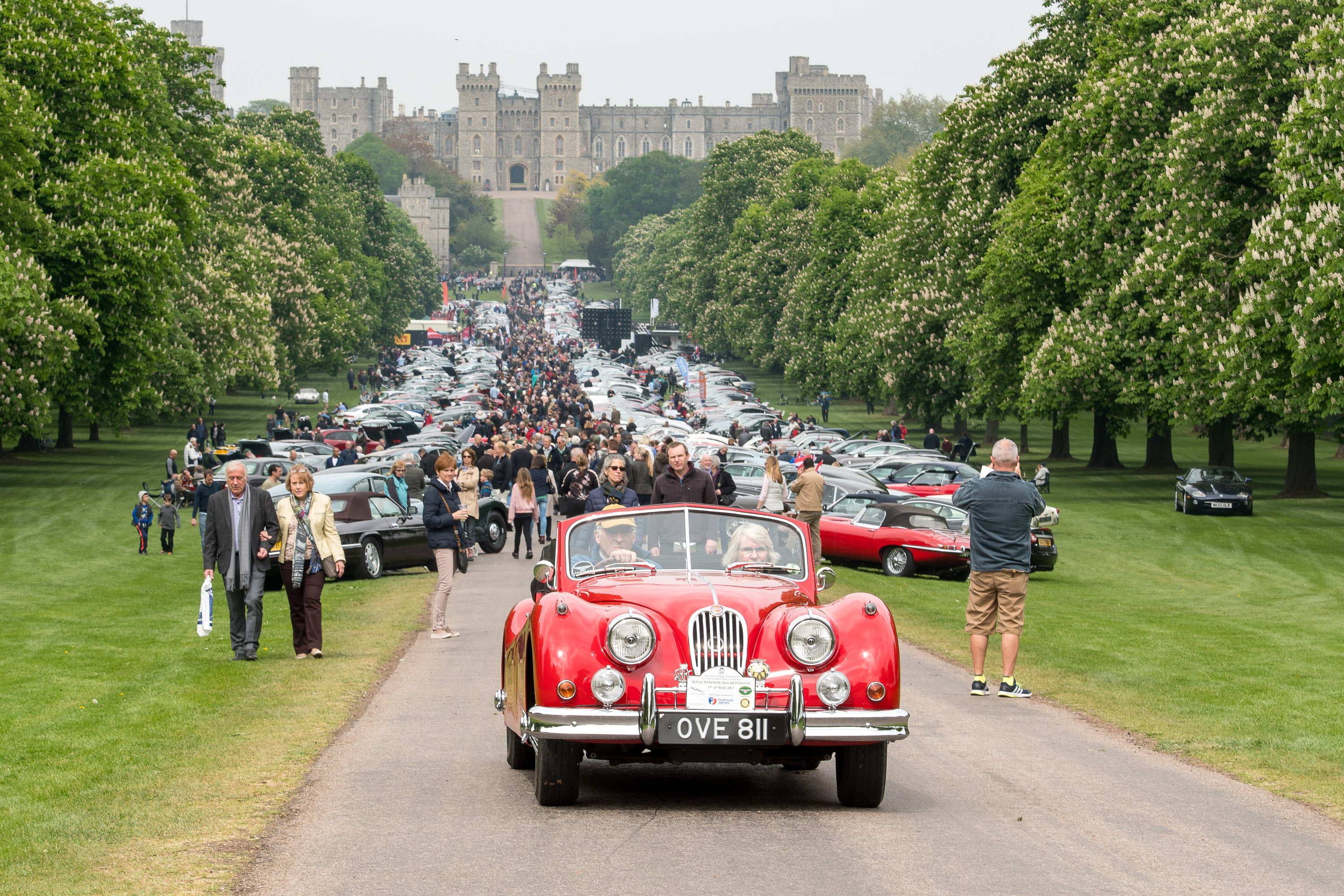 Photograph taken by Chris Gage
On Saturday 6th May, a parade of around 250 Jaguars flooded Windsor town centre and headed up to the quadrangle of Windsor Castle where onlookers had the opportunity to take a closer look at the cars that went on display at the Frogmore Cricket Ground.
Amongst the cars was a striking 1961 Jaguar E-type ECD 400, which was driven by Graham Hill at Oulton Park in 1961, where it finished first on its racing debut. Models ranged from as early as a 1929 Austin Swallow to a 2017 Jaguar XKSS Continuation; enough to keep any enthusiast busy.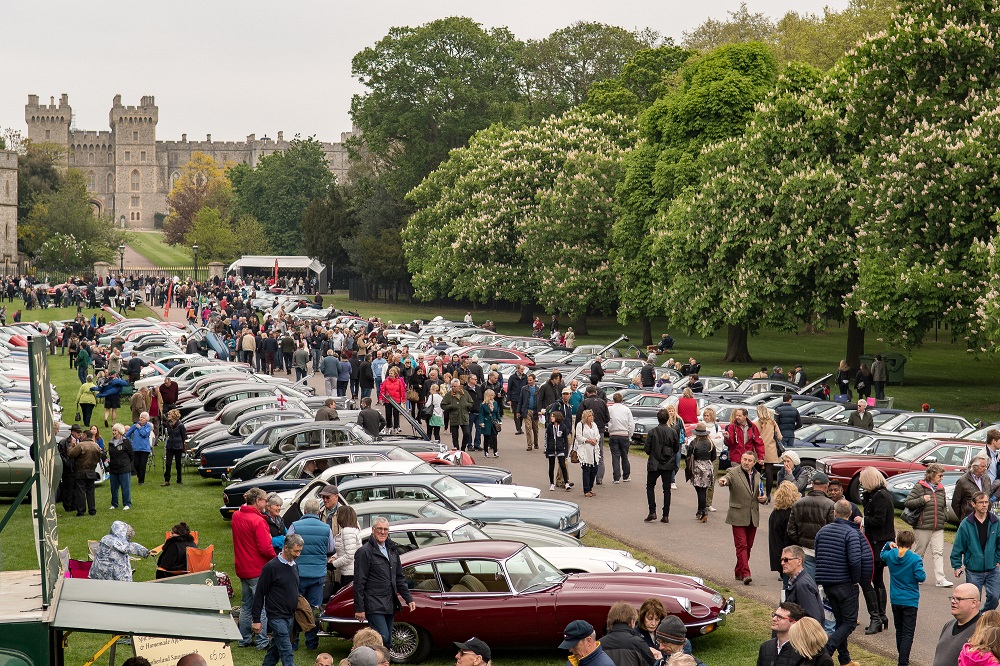 Photograph taken by Chris Gage
In the trade village, enthusiasts had a chance to speak to our Footman James team for answers to any questions and queries they had. It was also nice to see the Jaguar Enthusiast Club help raise funds for The Prince Philip Trust by raffling a stunning spectrum blue 2010 Jaguar 5.0 litre XK convertible, where passers-by could take part for £2 a ticket. The lucky winner will be revealed at the NEC Classic Car Show, Birmingham on Sunday 12th November 2017.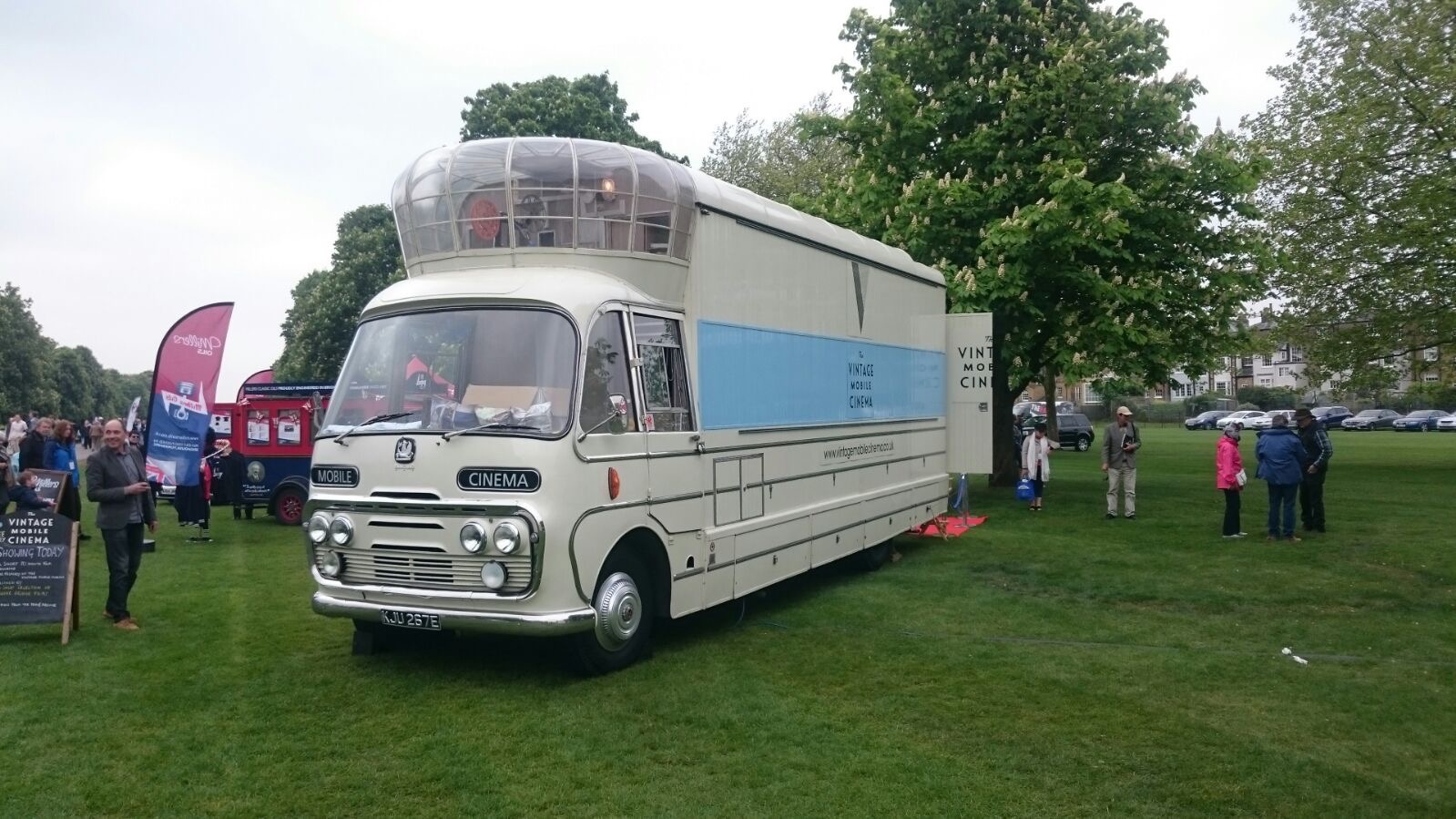 As well as access to the trade village, enthusiasts could take some time out from the displays and indulge in some coffee and food that were on sale. Next to the Footman James stand was the Vintage Mobile Cinema, presented the history of the heritage motor vehicle and showcased some brilliant Jaguar films from the archive throughout the day for visitors to enjoy.
On the evening, the show went on and the Windsor Racecourse Evening Festival came to life. There was great entertainment throughout the night with a vintage fun-fair, photo booth, the Heroes Racing Bug and a magician. Live music was also played by The Bluebird Belles, a 1940s and vintage vocal harmony trio.
All that's left now is for you to enjoy looking through our gallery of the event!