Famous Wedding Cars
Celebrities are rarely seen in cars that are anything less than world class, so why would their weddings be any different? In a day of extravagance and opulence many celebrities choose to splash out on some of the most beautiful cars to ferry them to and from their ceremony. We have compiled a list of just some of the famous manufacturers that are popular with royals and celebrities, year in and year out.

Bentley
Notable fans: Prince William/Kate Middleton
Bentleys are a very popular wedding car and an intrinsically British choice. When Prince William arrived at his wedding to Kate Middleton in a Bentley in 2011 there were few that weren't impressed. The car itself was a Bentley State Limousine that belongs to Her Majesty the Queen herself. It is one of only two of this model that was made, making it one of the rarest cars in the world.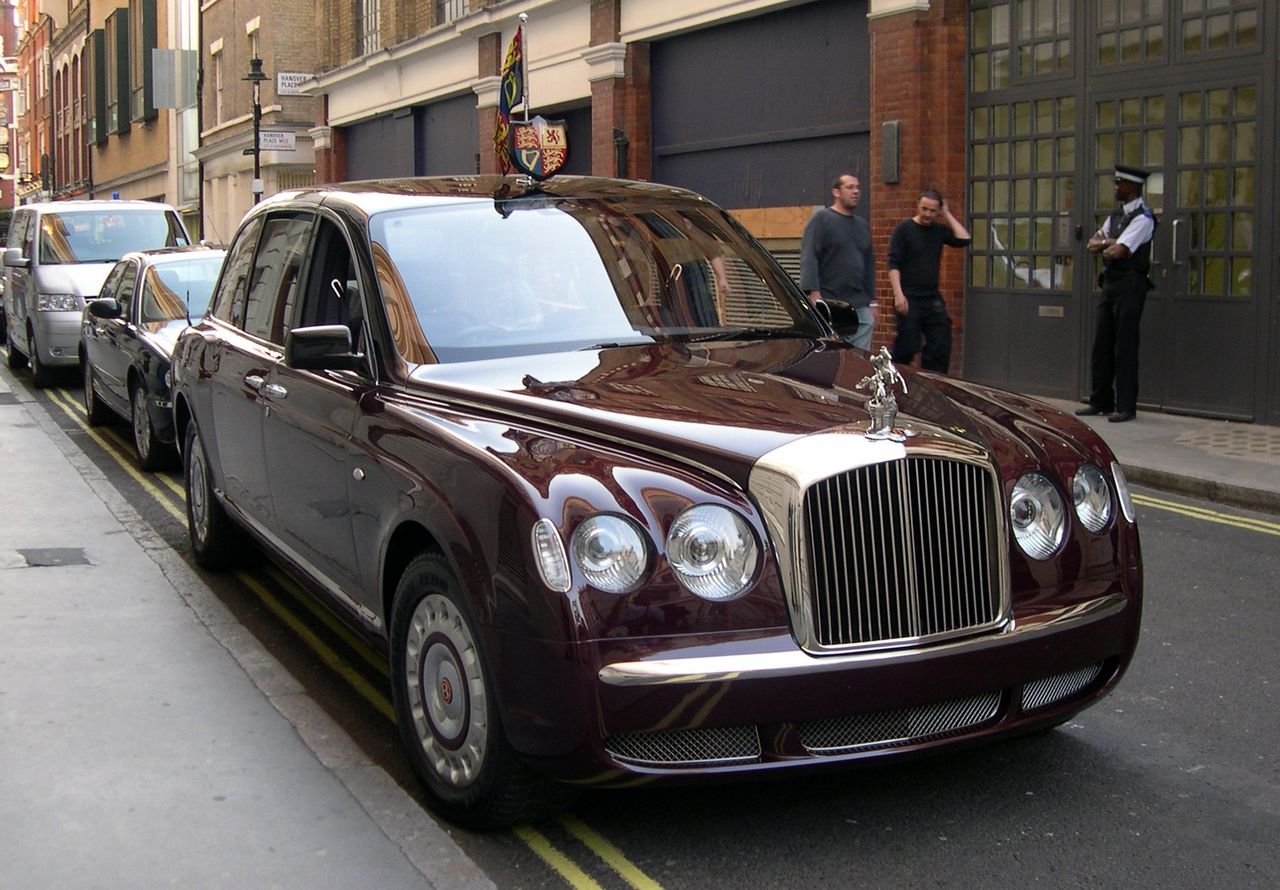 Jaguar
Notable fans: Benedict Cumberbatch/Sophie Hunter
The internet's favourite TV detective got married on the Isle of Wight in June last year and pulled up to the ceremony in a beautiful Mark VII Jaguar. The vintage model was a wonderful addition to a ceremony, which was largely kept secret. Jaguar models are a popular choice when it comes to wedding transport, and the classically-designed older models are particularly popular with those looking to bring a sense of tradition and elegance to their special day.
Aston Martin
Notable fans: Prince William/ Kate Middleton and Declan Donnelly and Ali Astall
Aston Martin vehicles are an ever popular choice when it comes to celebrity weddings. Last year Declan Donnelly got married to his manager Ali Astall, and pulled up to the ceremony with his best man Ant McPartlin, in none other than an Aston Martin Vanquish. The iconic model certainly made an impact with spectators when the dynamic duo rocked up to their star-studded ceremony in St Michael's Church, Elswick.
One of the most notable examples of an Aston Martin being used in a celebrity ceremony was in 2011, when Kate Middleton and Prince William left their wedding ceremony in an Aston Martin 1969 edition which belongs to Prince Charles. The vintage car was decorated for the occasion with balloons and streamers attached, and a number plate which proclaimed that the couple were 'JU5T WED'. There is no doubt that Aston Martin's rich British history and decidedly classy designs make them popular as wedding cars.

Rolls Royce
Notable fans: Geri Halliwell/Christian Horner, Prince William/Kate Middleton, Andy Murray/Kim Sears and Russell Watson/Louis Harris
When it comes to famous British wedding cars there are few that fit the bill more than Rolls Royce. The beautiful, distinctive design of these cars makes them one of the most respected and highly demanded wedding transport options. Geri Halliwell got married last year and attended the ceremony in a vintage Rolls Royce, while countless other stars from Andy Murray to Russell Watson have also chosen to arrive at their wedding in this iconic British vehicle. Kate Middleton arrived at her wedding to Prince William in a Rolls Royce Phantom VI, given to the Queen on her Silver Jubilee in 1977, and one of only 18, made for heads of state.
It is quite indicative from the cars on this list just what people look for when it comes to wedding transport. With a day of such tradition and culture, this is clearly represented in the cars that are most popular. When you consider this it is obvious why the Rolls Royce, with its long history in British car manufacturing, is so prominent.
Footman James has specialists insurance tailored to the wedding hire market. Find out more about our wedding hire insurance.