10 January, 2017
Jane Calvert and the 1986 Panther Kallista
"My definition of a classic car has to be open top, long sleek bonnet and beautiful lines...
I was brought up by a father who loved open top cars - a love that I share. My earliest recollections were of his 1935 Ford - racing green with a canvas roof which he had down more often than it was up (or closed).
Together with my three siblings we were crammed in the back with no seat belts in those days. My father loved driving, so we travelled the length and breadth of the UK in the Ford.
When it was really cold he placed boxes of straw for our feet and rugs over our knees.
When we had grown too big for the four of us to fit in, my eldest brother sat in the boot of the car with leather straps holding him in! Nowadays my parents would be prosecuted but as kids we thought it was an adventure every time we went out.
He kept the Ford going for 25 years at which time he bought an open Jaguar - a 1960 coupe with its long sleek bonnet. It was a beautiful car, with its leather seats - and a working heater!! We would drive to London to concerts along the newly built M1, at speeds he wasn't able to achieve in the Ford.
As a young mother, I had a Mini Traveller - pale blue with the wood trimmings (1962). We drove all over the continent with the camping kit and baby paraphernalia for many years. It was a brilliant little car. Unfortunately I was widowed too young, but the car continued to cheer me up.
Then I met a super guy who was driving a 1986 Panther Kallista - bright red. How could I resist him?
We drove this car all over Europe too with one small leather suitcase each - no room for anything. This is when I came into contact with Footman James. The car has been insured through them all these years. The car is still going strong. There is nothing like it, with the hood down and my classical music tapes playing - always puts a smile on my face however stressed and sad I feel.
Jennifer Negus and her Kit Car
I have always enjoyed different cars but my definition of a classic car would be a car with style and one that does not blend in.
It's one that looks special and wants to been seen and reflects the person that drives it as anyone can own a normal car.
My cars are a Nissan Figaro 1991. It's a classic no matter what some people say!!

I am a serving soldier and when I was in Afghanistan in 2010 I was looking for a new car and found the following Figaro. When I flew home for my 2 weeks leave during my tour, I went and got it. I called her FEFE.

Last year I brought my Kit car (called Kit Kat). I always wanted a kit car. Seeing them as a kid, I reached a point where I was running out of things to do and places to travel so thought I would bring my midlife crisis forward (I'm 26).
Hence me buying the kit car which is now getting restored before I show it and attempt to figure out how to drive the thing.
Gail Hill and her classic cars
Always loved classic cars having had various XJ-S's, 240Z and MG's over the years.
In 2002 after my road car was written off by joy riders I bought an XJ-S, joined the JEC, did a track day, got hooked and began racing a road going XJ-S.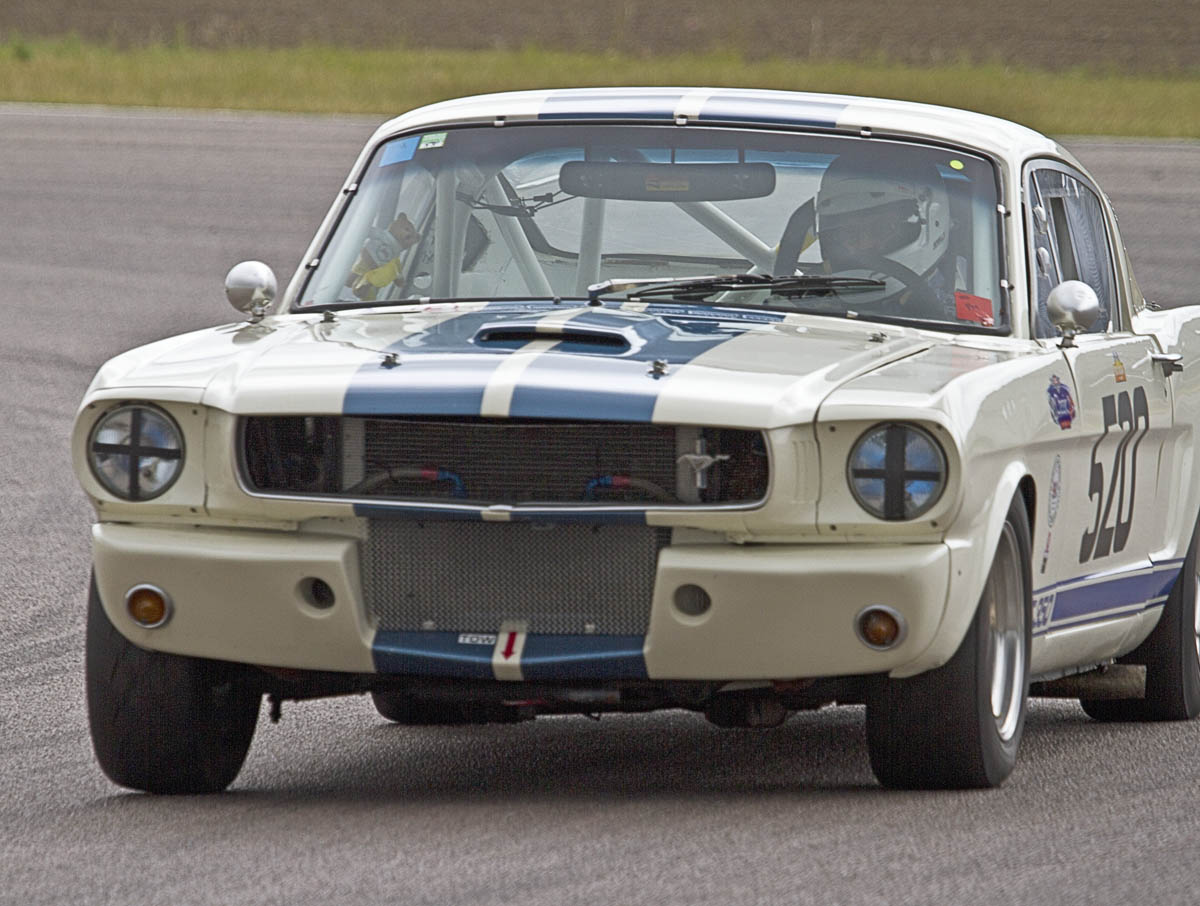 I have not missed a year since moving on to more modified XJ-S's, then racing an XJ6 and winning two XJ-S titles and the saloon title. I am now a bona fide classic 'racing' car nut.
Last year I used some of my pension to buy a 1965 GT350 (clone) and raced it and plan to go even quicker this year.
Over the years I became an instructor and I'm also chair of the British Women Racing Drivers Club and do presentations and talks around the UK as well as abroad - all because of an insurance payout and joyriders!
Michelle Dorothy and her 3 classic cars
My name is Michelle Dorothy, I'm 37 years old and I work in the NHS. I was never really into cars. That was until my partner introduced me to them about 6 years ago. I'm now aware of the difference between a crankshaft and a camshaft! I've even changed the odd spark plug here and there. The club and show scene has been great to be a part of.
Through classic cars I've met many new friends and other 'characters' - it's been great! My definition of a classic car is one that you sat in as a child - cars that return memories.

I'm now the owner of three classic cars, and have in the past 4 years owned another 4.
I currently own (with my partner) 1983 ford escort, 1985 ford Orion Ghia and a 1989 Vauxhall cavalier all with very, very low mileage. I love the original cars which are unmodified. I also enjoy the simple nature of old cars and their driving experience. We're now pregnant and I'd love to keep a car for our son or daughter.
Betty Ward and her Panther Lima
I have what I would describe as 2 classic cars, both insured of course with Footman James.
The first is a Morris Minor traveller, first registered in Jersey which my husband had restored for me in 1997. Its floor pan and drive train were fine, but the rest was awful - to the extent of having huge bracket fungi growing from the woodwork.
It had apparently been used for chickens in a farmer's field. It was restored by King Street Motors in West Malling Kent and has been kept in pristine condition by myself and them ever since.
The second is a Panther Lima, perhaps not everyone's idea of a classic car! Mine, however number 21 of only 30 ever made to celebrate our Queens Silver Jubilee in 1977.
I have had it from new and to the best of my knowledge it is the only Silver Jubilee model still in its original two toned livery of gun metal and silver, complete with Silver Jubilee plaques on the doors.
It has a genuine 27,000 miles on the clock as it is only allowed out when the weather is guaranteed to be dry as wire wheels are difficult to clean.
I have photographs of both cars being built or restored as Panthers in the early days were hand built.
Jacqueline King and her 1971 Mercedes
I was delighted to see you are running an article on female enthusiasts and wanted to share some information.
I currently own a 1971 Mercedes 280sl Pagoda and I'm in the process of bringing a 1973 Fiat 124 Spider over from the U.S. as I type!
I have always had a passion for classic cars from very young and used to dream of owning a Triumph Herald as a student rather than a VW Golf, which would've been a more fashionable and appropriate car for a young woman in the 1990s.
I tend to still find women classic car enthusiasts to be in the minority and usually women tend to be at car fairs or exhibitions as they accompany their husbands or have got into classics in some way via their partners.
Being a genuine owner and complete car 'nerd' is often a party of one!
On my list of ambitions is to enter the Crumball Rally with an old Morris Minor and sign up for a basic mechanics course as it will be needed.
Sue Cookson and her Stag
I have been involved with classic and vintage cars most of my life. My father was an ardent enthusiast and I grew up with various Rileys, Jaguars, an Alvis, and a Morgan among others at various times - all of which my father lovingly maintained and restored, with my 'help' of course.
Ever since I was old enough to drive, I lusted after a Stag. To me there was absolutely nothing like them for sight and sound; though the ownership of one was well beyond my means at the time.
Subsequently, over the years I have owned various Aussie V8s, Triumph TR7s (including a V8 conversion) and a Mitsubishi FTO GTX.
Two years ago an (un)wise EBay purchase saw a longed for Stag in my garage. Much joy and perturbation ever since!
Helen Kirkness and her MG
I bought an MGB GT in 1983 and used it daily until 2005. I re-shelled it in 1999 and still use it all year round, just not every day.
I bought an MGB GT V8 in 1985 and it is used as a 'high days and holidays' car - but only during the summer.
I also bought one of the last Rover Minis in 2012 and it is used all year round - mostly for club events.
With the MGs, I do the servicing and a lot of the mechanical work myself - several kind male enthusiasts (some proper mechanics) have supervised me and made sure I learned how to do everything correctly. I've done most things over the past 33 years, but tend to avoid anything with endfloat!
Another remarkable female enthusiasts is Petre who was born in Canada. Petre came to the UK in the late 1920s and started racing at Brooklands in 1932. She quickly proved to be a fierce competitor, regularly placing in the top three, and was always looking for speedier cars to race. In 1935, she claimed the ladies' lap record at Brooklands with a speed of 134.24mph in an enormous 10.5 litre V12 Delage. Although her record was beaten the next day, Petre remains one of just four women to have broken the 120mph barrier at Brooklands. - Read more about Petre's triumphant years in racing here.
.