30 June, 2015
The Jaguar C-Type, the 1970 Range Rover, Ferrari's F40, Porsche's 911 Turbo...
If you were picking your classic car World XI, this quintessential quartet would surely be a shoo-in for selection.
Coventry Transport Museum's officials seem to think so too.
They've chosen this fabulous foursome as exhibits in a Trailblazing Cars of the World display which will helped celebrate the venue's re-launch earlier this month.
It showcases the most ground-breaking vehicles from the last seven decades.
All four classic machines are automotive heroes in their own right.
Original 1970 Range Rover
This all-terrain vehicle really did blaze a trail across Europe. That it is still in production 45 years later at the apex of opulent sports utility vehicles (SUV) the world over is testament to its enduring success.
Porsche 911
Can you believe that the eternally young 911 is 52 years old? Its Turbo spin-off was the first turbo performance model to please both purists and accountants alike, as it became a commercial success in the top-end of the market. It also paved the way to the car industry's general acceptance of turbos as a performance-enhancing method.
Jaguar C-Type
This beauty was built in Coventry between 1951 and 1953. Its innovation came in the shape of new disc brakes. These were trialled in the Le Mans endurance race of 1952. You could say they were an unqualified success - the car won the iconic 24-hour contest. Eventually, they replaced conventional drum brakes across nearly every newly-made motor. This helped to save umpteen lives and win countless global races. The original fundamental C-Type concept has never left the model.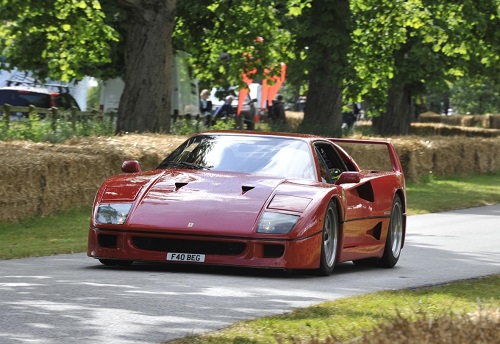 Ferrari F40
No other road-legal production vehicle had smashed the magical 200mph barrier before this speed machine. Not only was it the swiftest of its era, it was also the most costly.
What else can we look forward to?
The museum is also putting on other free entertainment to mark the unveiling of its £9.5 million upgrade a week on Saturday (June 20). It includes:
- Car Catwalk: red carpet treatment is in store for superminis and supercars. Petrolheads Amanda Stretton and Harry Metcalfe are your hosts
- Terry Grant's daring life-action stunts: with more than 20 world-record-breaking stunts to his name, Grant has to be seen to be believed
Coventry Transport Museum's delights
This free attraction is open from 10am-5pm.
Highlights include:
- The Jaguar heritage gallery
- One of the world's largest assemblies of UK-built road transport, including 120 motorcycles, 300 cycles and 250 cars
- Recreated 1800s streets
- In February the museum could rightly boost that it is home to the globe's swiftest trio of cars: Thrust 2 (651mph), Thrust SSC (763mph) and a Bloodhound SSC full-scale model aimed at breaking the 1,000mph speed barrier
Drivers can programme the postcode CV1 1JD into their sat-nav before travelling to the Millennium Place venue in Hales Street.