30 June, 2015
There's never been a better time to drive your classic or vintage vehicle to work than the final Friday of the month.
That's when a senior classic car insurance broker is planning free cover for the day.
Footman James is making the offer to each of its classic car, classic bike, kit car, vintage commercial and ex-military vehicle customers on Friday 24th July.
The Drive Your Classic to Work Day incentive is to celebrate a complete year of FJ+.
This cover option portfolio - arranged together with Ageas, its insurance partner - offers drivers all sorts of policy options to help customise their cover to suit their personal needs.
One of the favourite choices is Drive/Ride to Work, which helps classic drivers maximise their motoring options and peace of mind if travelling to the workplace.
Choices aplenty - which options will you choose?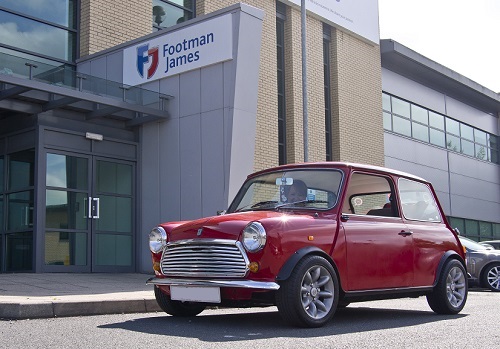 Other FJ+ options, besides Drive to Work's cover, include*:
- nil deduction salvage retention
- lost keys
- driving other classics
- cover for track days
- legal protection
- helmets & leathers
- spare parts with limits available up to £10,000
Or you might choose FJ+ breakdown insurance with options such as
- Homestart
- Europe-wide insurance
Or, if marriage is on the agenda for you or your loved ones, FJ+ wedding hire cover options.
What the experts say
Footman James director David Bond said July's special Friday is for every motorist who has ever pined to drive/ride their classic treasure to work.
Mr Bond said FJ customers can consider that they can have free drive/ride to work insurance for the day to pilot their vehicle to their workplace on the company.
Footman James loves schemes which get classic vehicles into the public gaze, he said.
Mr Bond is urging customers to take up the offer to fill the roads with classics that day.
Find out more
Find out more about Footman James' Drive Your Classic to Work Day by clicking here. This also includes T's & C's.
Will this spark an entertaining drive to work for classic owners as well as automotive eye candy for other road users?
Will July 24 see the country's high street's lit up by a cavalcade of Jags, MGs and Austin Healeys? You'll have to wait and see.
*all cover is subject to insurer's terms and conditions, which is available upon request.