27 October, 2016
After being held in a prominent private collection for 28 years, a rare 1964 Porsche 904 GTS endurance racer with an "unblemished history" will be up for grabs by Bonham's.
With only 106 produced, recent 904 sales have been in the region of £1.2 million to £1.3 million. However, No. 98 is expected to command a much higher value on account of its unusually preserved original body, interior and engine.

The dark-blue racer was part of Florida's famous Brumos Porsche racing team, but was retired after just a few races.

Its immaculate condition is a rarity, with similar versions showing signs of being raced hard, both in their day and at modern nostalgia-themed racing events.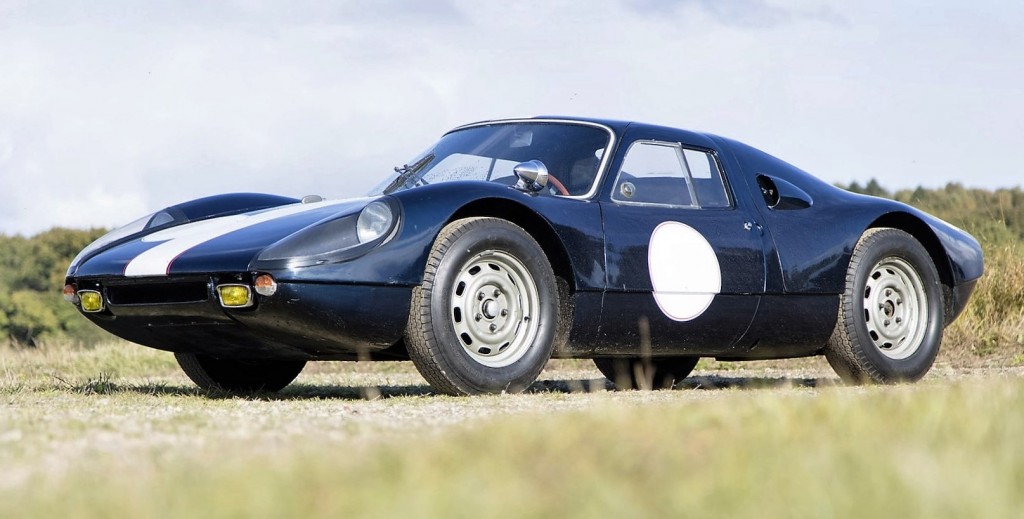 In a press release, Bonhams said: "What is considered by many to be one of the finest Porsche sports racers in history, the 904 is without a doubt also one of the most iconic cars of the mid-20th Century."

After withdrawing from Formula One at the end of the 1962 racing season, Ferdinand Alexander Porsche, grandson of the Porsche's founder, created the 904 to mark its return to the international competition.

Unusually, the streamlined, mid-engine coupe has a flat-4 engine with a rare dual-overhead-cam configuration that has been adapted from the Abarth performance design. This was deemed to be one of the most complex four-cylinders ever.

The engine provided nearly 200 horsepower for the small, lightweight fibreglass racer. To keep costs down, the 904 bodies were made out of fibreglass instead of aluminium.

The street models flew of the forecourts, being sold for $7,245 at a time when a new Jaguar XK-E was going for less than $6,000.

Founded in 1793, Bonhams is a privately owned British auction house and this rare piece of history will be among the stars listed in its annual Scottsdale auction in January 2017.