06 August, 2015
A South Wales classic car connoisseur can count himself among one of Britain's luckiest owners - after scooping a spectacular prize, courtesy of Footman James.
Our classic car insurance experts crowned Llanelli-based John Thomas the VIP winner of our London-to-Brighton Run competition.
This entitled him to free event entry, dinner, parking, overnight hotel stay and a commemorative themed goodie bag.
It all started so inauspiciously...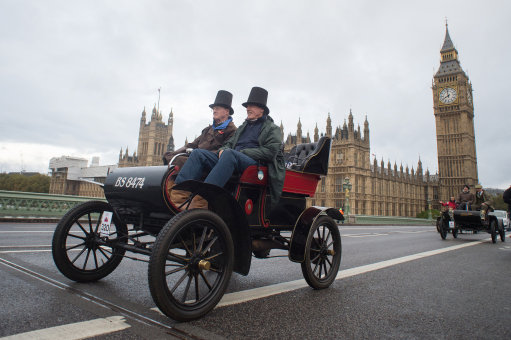 John's joy seems a far cry from how it all started for him. He initially thought he wouldn't even be participating in the run.
That's because mechanics told John they couldn't get his classic Mini repaired before the big event due to an unavailable spare part.
Organisers took pity on him, however, and gave him permission to take part instead in his VW Transporter.
Things then got even better. John gave the right answer - that 1927 was the year of the first run - opening the door for a host of automotive delights on Sunday, May 31. This was the first date of Footman James's sponsorship of the event, which we are also sponsoring next year.
What did John win?
- free entry in the London-to-Brighton Classic Car Run
- overnight stays in Brighton and London
- a special pre-run dinner the night before
- overnight parking charges
- a 10x8 photo from the starting line
- a special commemorative polo shirt and cap
- a London-to-Brighton commemorative teddy bear
- a certificate for both navigator and driver
Potted history
- 1927: the London-to-Brighton Veteran Car Run begins, to celebrate the 1896 Emancipation Run. This marked the Locomotives on the Highway Act. The law effectively raised the car speed limit to an exhilarating 14mph from the previous 4mph. It also scrapped the need for a man to walk in front of such cars
- 1988: the inaugural London-to-Brighton Classic Car Run. This gives classic and vintage owners the opportunity to participate in a run of their own in normally warmer conditions
The classic run route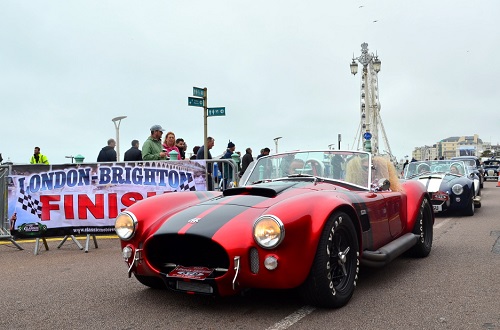 - Greenwich's Royal Park, which hosts the world-renowned Royal Observatory, kicks-off the run
- Participants then proceed through some picturesque south-eastern villages
- Brighton's Madeira Drive is where the run ends, with prizes for most miles driven, best period costumes and a host of other awards
Footman James and Patina join forces
Meanwhile, Footman James has signed a new tie-up with Patina, which is among Britain's leading digital car documentation platforms.
How will Footman James's customers benefit from this?
Well, the new partnership will see consumers able to preserve and store their classic car's entire history online and flag up key dates, including MOTs.
They'll also be able to socially share their interests and passion for all things classic with fellow connoisseurs within Patina's community.