'Glitz and Glam' at the London Classic Car Show
 It only felt like yesterday that we arrived at the London Classic Car Show at the ExCel in London, but they do say time flies when you're having fun.
Our weekend started on Thursday night's Preview Evening that allowed us to peek at some of the amazing classic cars, supercars and vintage cars on display.
Over on our Footman James stand we had a special 'little' treat for the 40,000 visitors that attended across the weekend.
Courtesy of Group Harrington, our Footman James stand had two iconic classic cars on display which would be a perfect investment for any classic car collector. The two classic vehicles included; a 289 Cobra Junior and a California Spyder.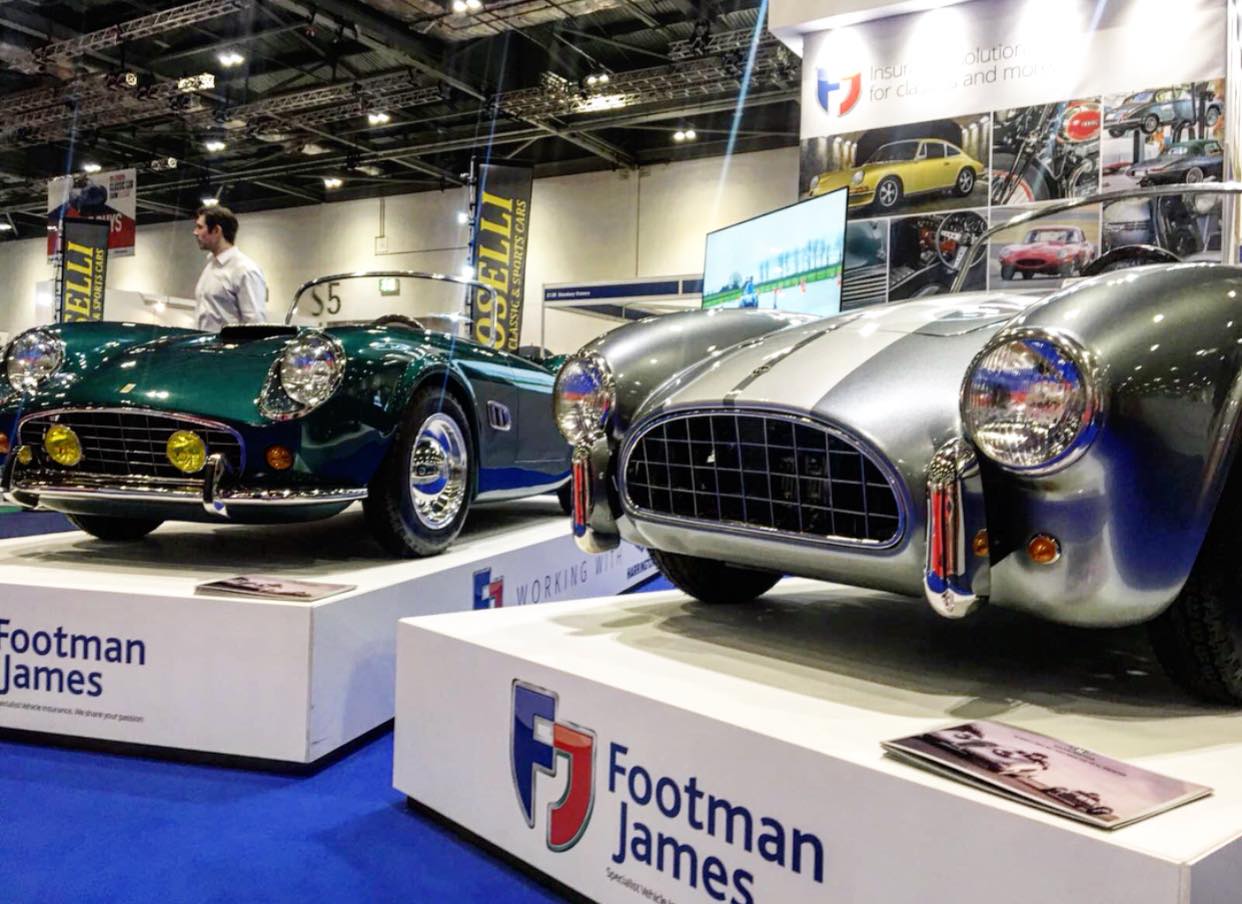 These beautiful little mean machines rock a 110cc air-cooled front mounted engine and can reach top speeds of 25mph. The best part is that they can be for both children and adults as they come with alternating pedals for all enthusiasts no matter how little or large.
On the preview evening we were even joined by presenter and motoring journalists Quentin Wilson, Johnny Smith and comedian and TV presenter, Alex Riley!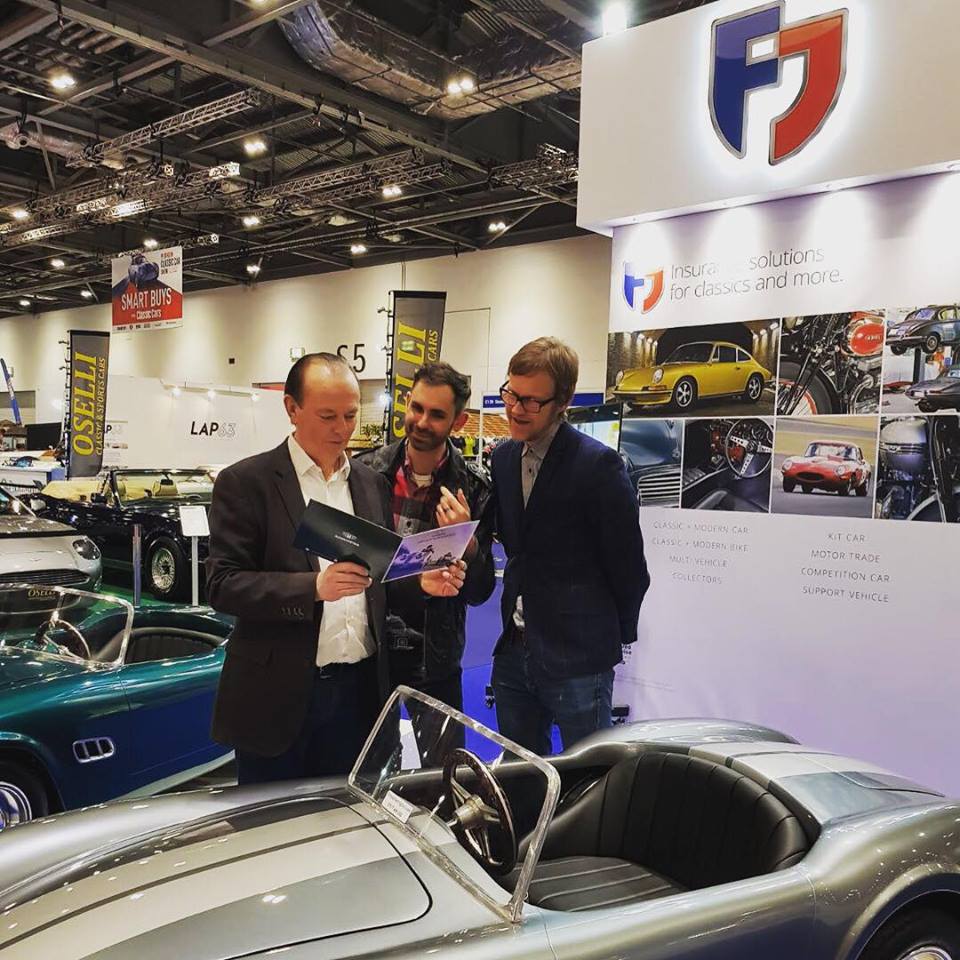 Harry Metcalfe also made an appearance as the Youtube star of Harry's Garage attended a meet and chat on our Footman James stand between 14:00-15:00 on the Friday afternoon to share his classic vehicle knowledge with enthusiasts.
Another special guest that attended the London Classic Car Show was former F1 World Champion and Indy Car Champion, Nigel Mansell. Mansell was guest of honour as he took centre stage to receive his Icon Award and later made his way to the Grand Avenue as he drove several F1 cars down the track for a spectacular show for onlookers.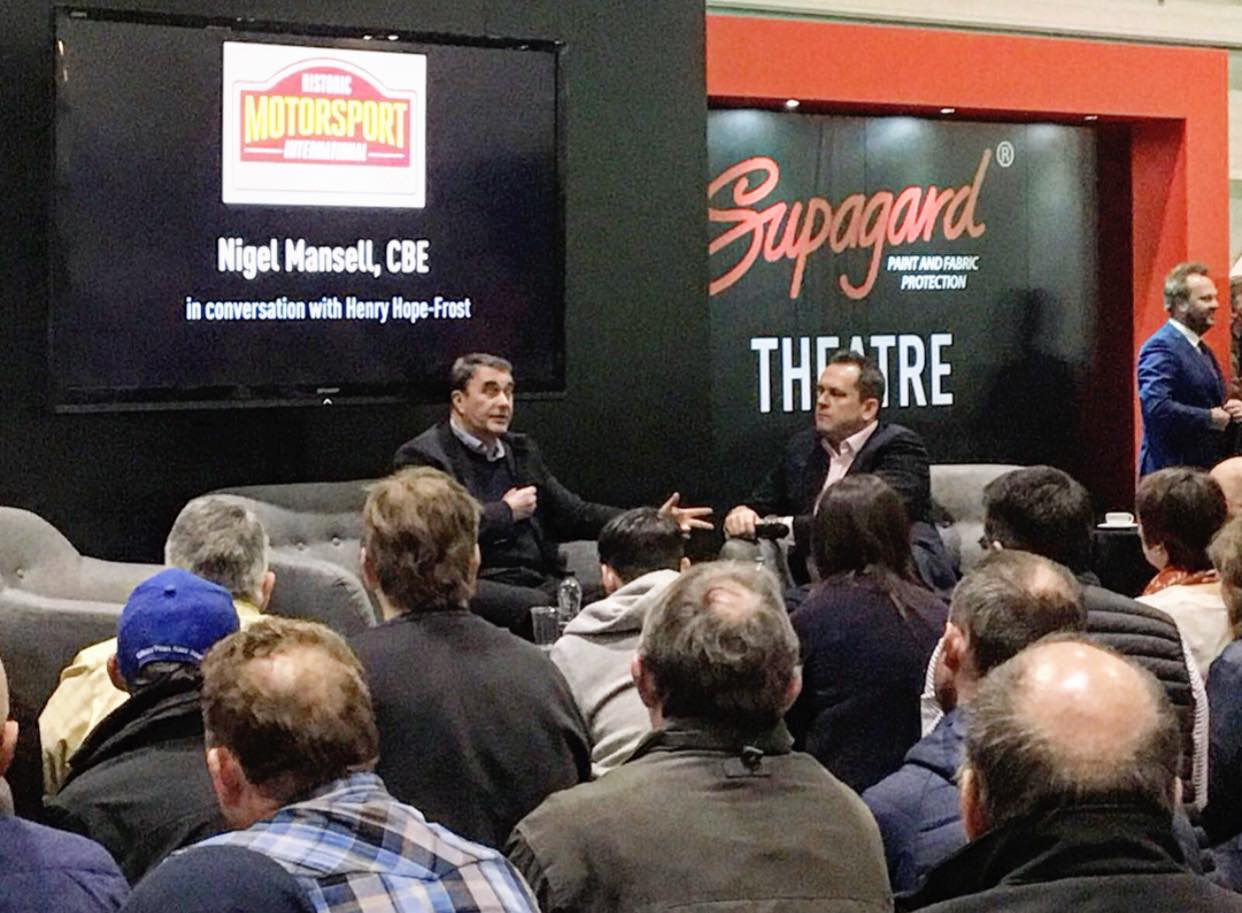 Mansell had previously commented, "I'm delighted, honoured and, indeed, somewhat humbled that The London Classic Car Show has selected me to be its special 'Icon' at this year's event. Seeing all those amazing cars which I raced during my career always brings back some incredible memories."
Enthusiasts also got the chance to get a closer look at some of the vehicles that Mansell raced, including this F1 car which was the very vehicle that lost Mansell the 1986 World Championship.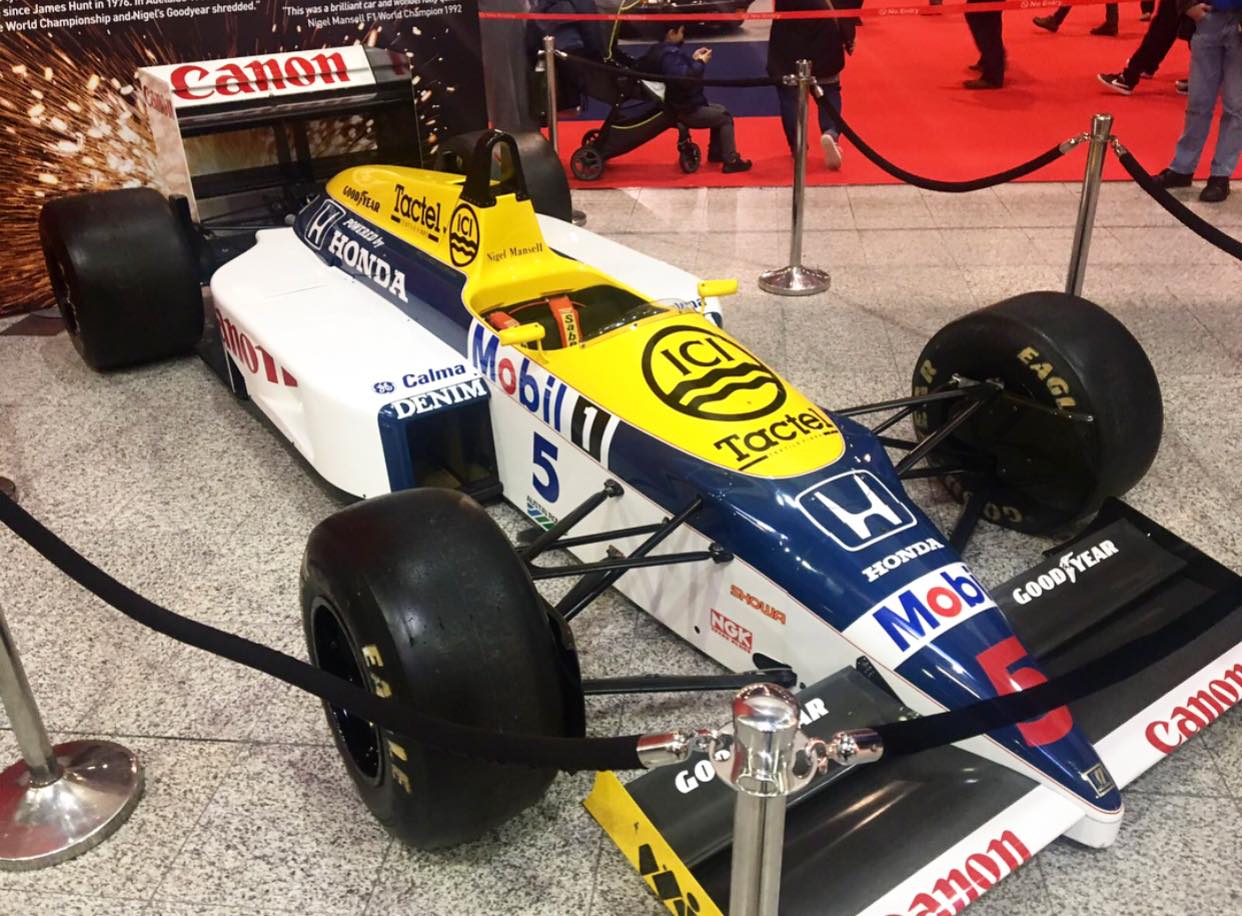 In Adelaide, the race broke the hearts of the nation when the rear left tyre let go with 19 laps still to face; forcing Mansell out of the race. At the time Mansell was in third place, enough to see him aim to become the first British champion since James Hunt ten years earlier in 1976.
Another one of Mansell's vehicles on display was the fiery 1977 Formula Ford Crossle where Mansell won 27 races with the vehicle which made him the Brush Fusegear champion.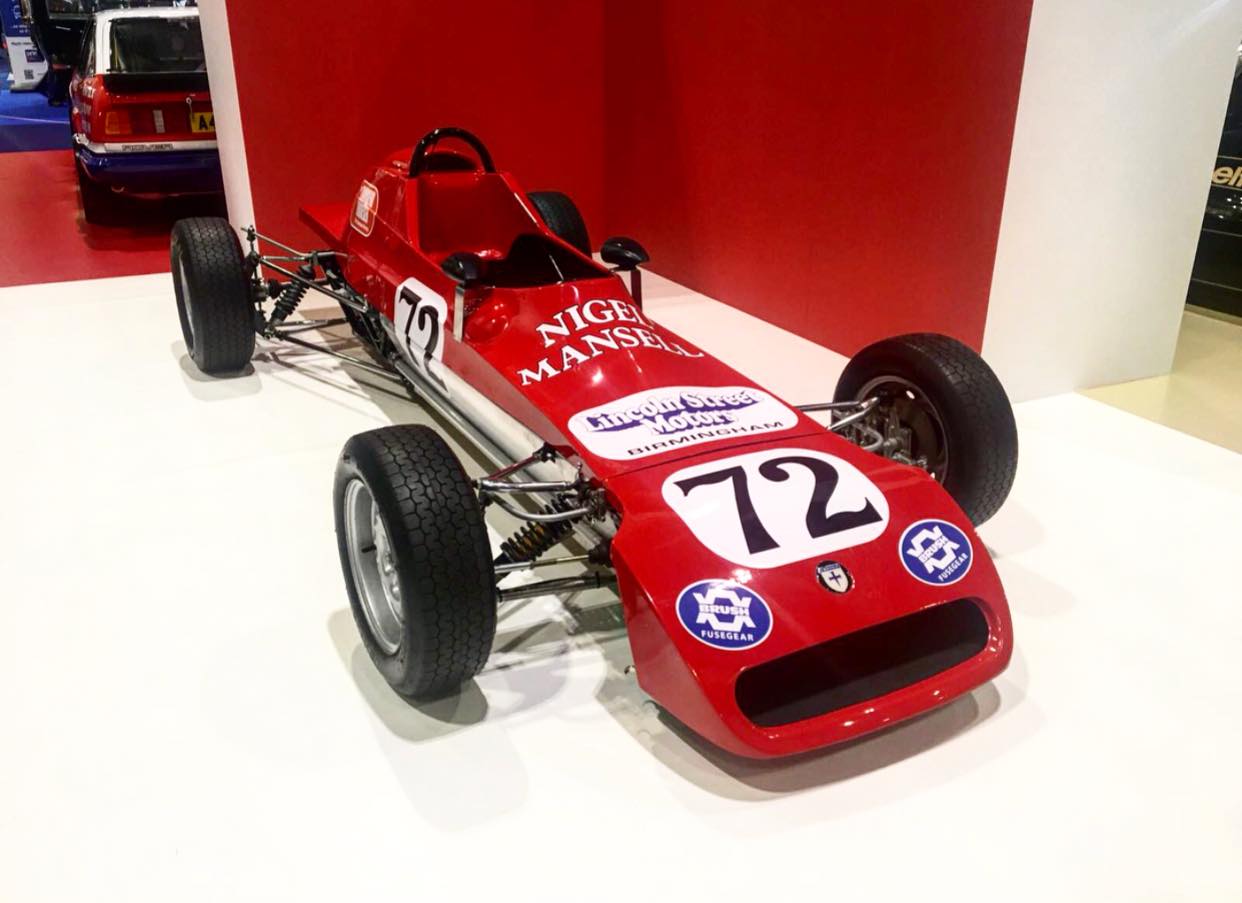 From one King of the racetracks to British royalty; Princess Diana's 1987 Jaguar XJS V12 Cabriolet was on display, proudly preserved by the Jaguar Daimler Heritage Trust.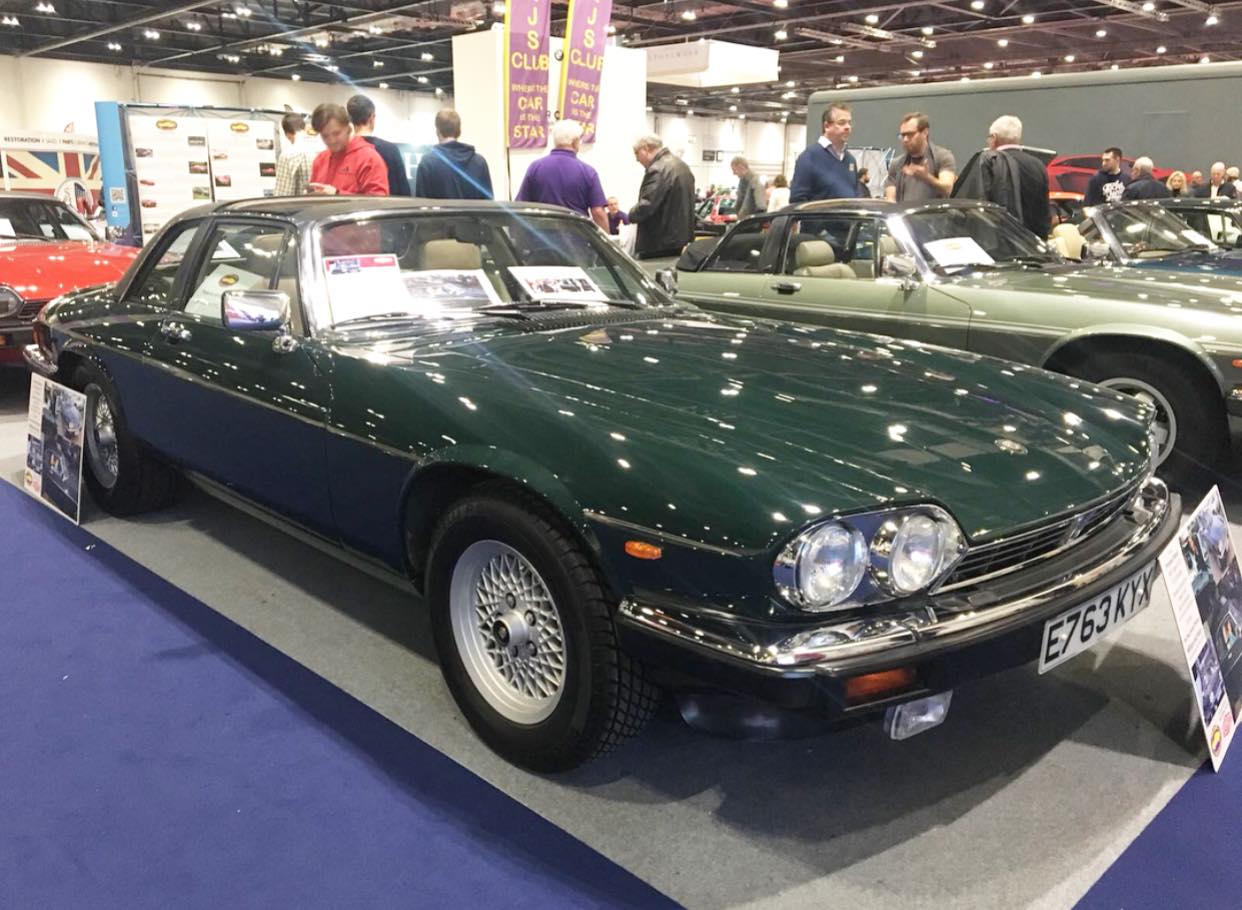 This classic car was built towards the end of Cabriolet production and was originally the personal car of Princess Diana. Usually the Cabriolet was offered as a two-seater vehicle, but this car was fitted with rear seats for both Princes, William and Harry.
In our opinion, one of the rarest classic cars at the show was on our partners, The Market, stand. This stunning 1993 Jaguar 4.0 XJS Hatchback Coupe is a one off and was on sale at the show. With the current bid at £12,500 (19/02/18), the reserve hasn't been met, which means that you still have chance to bid on this beautiful machine yourself, by heading over to The Market.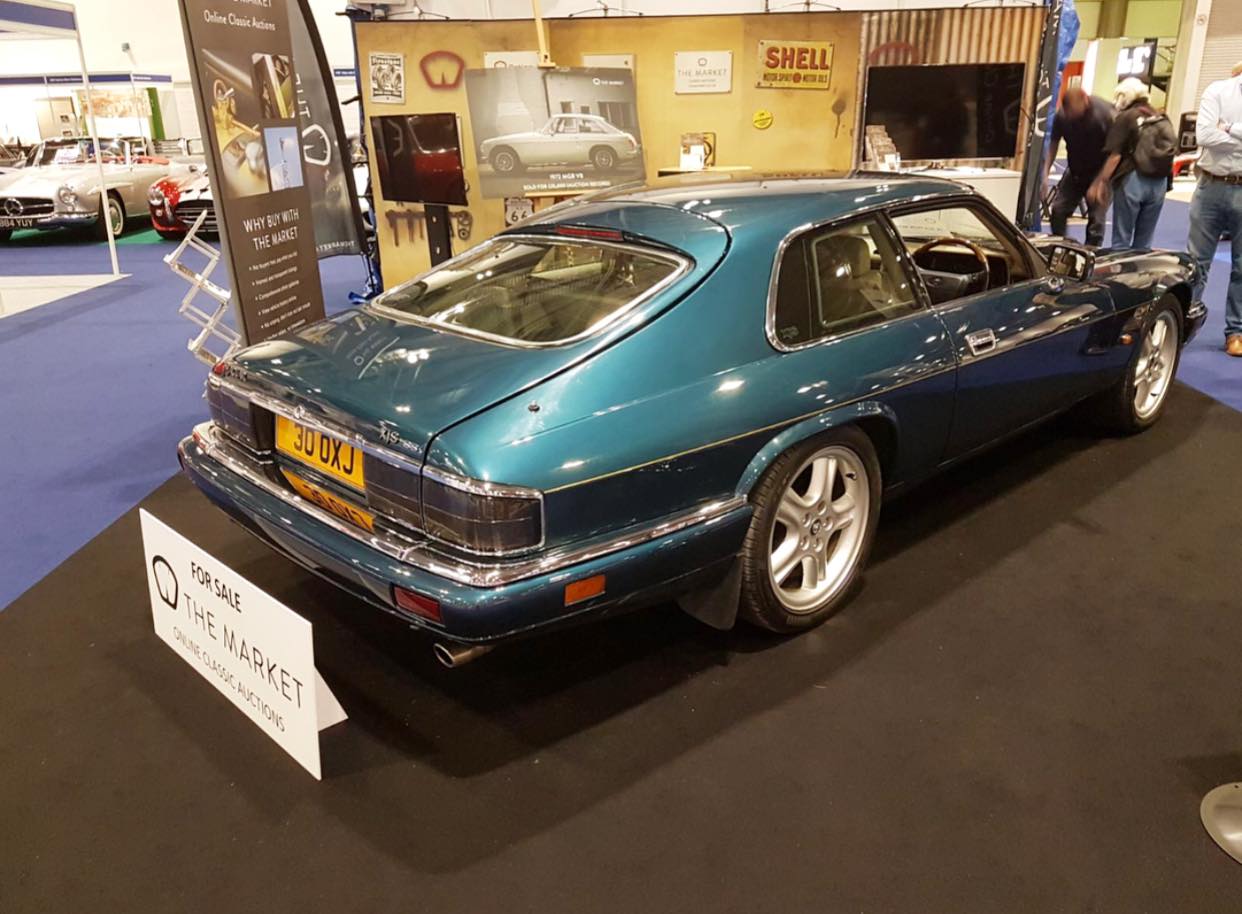 Not only this, lovers of classic motorcycles and superbikes could head to the bike show which was rammed with enthusiasts as they all queued to get a look at some of the classic bikes and superbikes on display.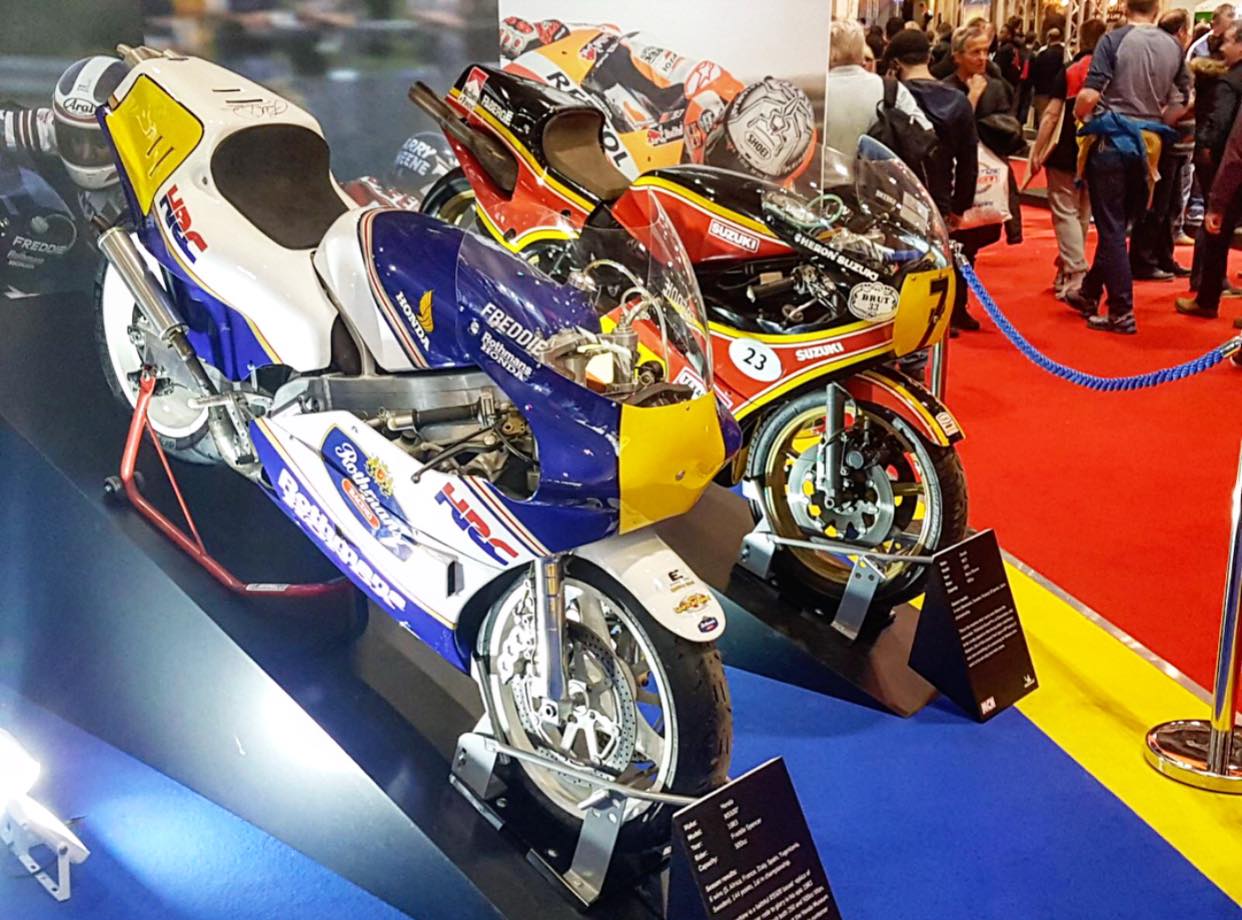 With clubs being the beating heart of the classic vehicle movement, it was great to see a few of our club partners make their way to London, including; the BMW Car Club, Jaguar Drivers Club, Jaguar Enthusiasts Club, TVR Car Club and the Mercedes Benz Club just to name a few.
Overall the show was a success and we always love delving into the range of classic and modern vehicles on display. We love the buzz and excitement of the London Classic Car Show and now can't wait for our next event at the NEC Practical Classics Restoration Show!
For those of you that didn't make it down to the London Classic Car Show, we always have you covered as you can check out the wonderful display of classic vehicles over on our show gallery.