Top ten: The greatest cars they never built
For car designers, the opportunity to begin with a blank sheet of paper is about as exciting as it gets. Since the very first 'concept' of 1938 – the Buick Y-Job, since you asked – we've seen some truly fascinating prototypes. While some efforts may have been a little too radical for their own good, others still shine brightly as nonconformist moments of genius. Here, we celebrate a few of our favourites.
Renault Zoom

If French manufacturers are famous for a left-field approach, the Renault Zoom had 'vive la difference' tattooed across its forehead. The fruit of a Renault-Matra partnership in 1992, the Zoom was way ahead of its time. Pure electric propulsion and a variable wheelbase (2.3-2.65m) made it perfect for congested, polluted cities, and its engine was reportedly recyclable by up to 90%. Above all though, we're most grateful for some of the best press launch imagery the world has ever seen.
Peugeot Oxia
Peugeot seem an unlikely candidate for going head-to-head with hypercar royalty, but the late '80s Oxia concept was designed to do just that. Its mid-mounted, twin-turbo 670bhp V6 would have been more than enough to worry an F40; convincing badge-conscious buyers to swap their prancing horse for a Peugeot lion would likely be another story. The 1987 financial crisis was the Oxia's curtain call.
Aston Martin Bulldog
When Aston Martin unveiled its 43-inch-tall Bulldog supercar concept in 1979, it must have looked like something from outer space. This was no design studio flight of fancy though – here was a drivable concept, purpose built to crack 200mph. Sadly the project was canned after a promising 191mph top speed run, but the Bulldog was unearthed and restored in 2021. Maybe one day…
VW Golf GTI W12-650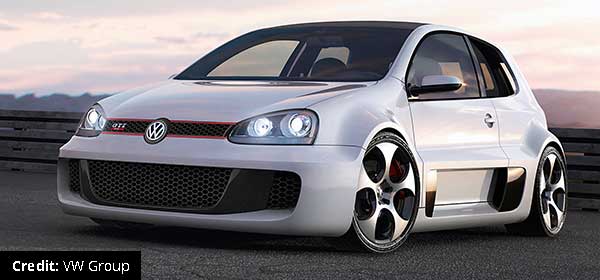 Noughties Volkswagen concepts often felt quite tangible, as though Wolfsburg could have easily put them into production if it really wanted to; Microbus (2001) and BlueSport (2009), we're looking at you. The Golf GTI W12-650 was another story. Here was a twin-turbo, 6.0 litre W12 hatchback capable of over 200mph – though VW did go as far as creating a fully functioning prototype. Unsurprisingly, the project never made it to market, and stands to retain its title of 'the most extreme Golf ever made'.
Italdesign Columbus
Giorgetto Guigiaro's Italdesign studio has given us some iconic shapes over the years, from the original VW Golf to the DMC DeLorean. The Columbus will never rank among the greats, but it must be one of the most intriguing. With a carbon fibre body, central driving position and mid-mounted BMW V12, this '90s 7-seater has more in common with another design classic – the McLaren F1.
Audi Avus
Like many concepts, Audi's stunning 1991 Avus never actually turned a wheel, serving to showcase VW Group's brand new W12 engine. Regardless, the aluminium bodied mid-engine supercar caused quite a stir when debuted at the Tokyo Motor Show. That W12 wouldn't be seen in a production car until the A8 of 2001, before powering the Bentley Continental GT and Volkswagen Phaeton.
MG EX-E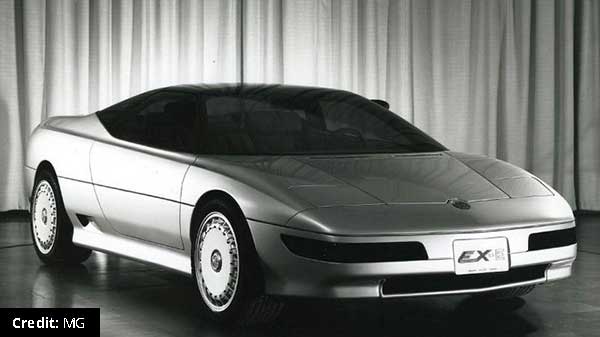 Next time you're visiting Gaydon's British Motor Museum, keep an eye out for this one. First seen at the 1985 Frankfurt Motor Show, the EX-E used the Metro 6R4's platform with advanced aluminium spaceframe construction. With a drag coefficient of just 0.24, the attractive design was an impressive effort from BL design director Roy Axe – though his surname provides a clue to what happened next.
Ford GT90
Concepts are often designed to showcase the new direction of a manufacturer, and that was exactly the purpose of the 1995 GT90. At the time Ford stated the quad-turbo, V12 prototype was a window into its 'New Edge' era, and elements of the first-gen Focus and KA are visible if you look carefully. In 2009 RM Auctions Arizona announced the one-off functioning prototype would be auctioned, but it was pulled from sale at the eleventh hour. It now resides in the Hajek Motorsports Museum in Oklahoma.
Yamaha OX99-11
With an F1-derived V12, featherweight carbon fibre tub and aluminium panels, it seems sacrilegious that the OX99-11 never made it to market. Yamaha's Formula 1-inspired approach didn't end there though – a central driving position and inboard pushrod suspension set up created a convincing road-going racer. Sadly, only three prototypes were produced, and Yamaha is yet to build a production car to this day.
Lotus M250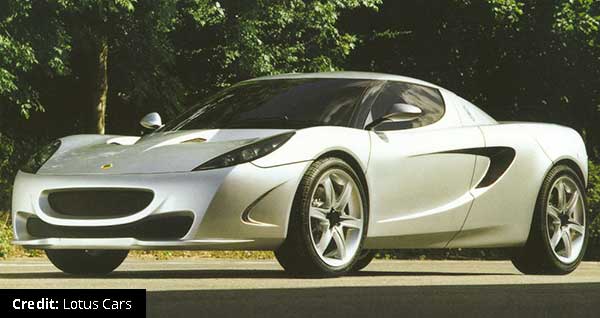 Unlike others on our list the M250 got achingly close to production – by mid-2000, Lotus had even taken deposits from swathes of interested buyers. It would have perfectly filled the gap between Elise and Esprit, offering the best of both worlds thanks to a Lotus-developed 3.0 V6, lightweight construction and a sprinkling of creature comforts. Devastatingly, that wasn't enough to get the project over the line. Deposits were returned, and buyers had to wait another nine years for the Evora.
Do you have a soft spot for a concept car which didn't make our list? Let us know in the comments!