GSA: 40 years of non-conformity
It's hard to believe given its futuristic appeal, but Citroën's mid-sized family oddity, the GSA, is now 40 years old. It replaced 1971's European Car of The Year, the GS, in 1979/80 and turned up the eccentricity to eleven. The flat-four, air-cooled masterpiece of an engine range remained up front, but the hatchback-looking halfmoon silhouette now featured an actual hatch instead of the GS's surprising saloon layout.
The GSA was Citroën's assault on the emerging European hatchback market, but the company was keen to retain its reputation for engineering and doing things, well, differently. Externally, changes to the GS's design were kept relatively subtle. Plastic bumpers were fitting for the time, replacing chrome work, new plastic door handles and grille also provided a fresher appearance. Inside, though, things got very funky indeed.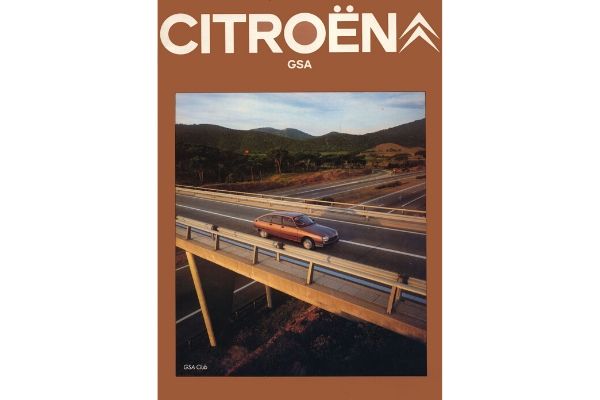 A space-age binnacle did away with conventional stalks for lights, wipers and indicators - replaced instead by an array of toggle and bevel switches. Although completely different to mainstream vehicles, the switchgear is generally considered to be very intuitive with vital controls falling easily to hand. A glorious rotating drum speedo is in place of a needle and dial, along with, depending on the model, a rev-counter that works on the same principle. The handbrake is where you'd expect the radio to be and the radio is, you guessed it, between the two front seats where you'd normally find a handbrake.
Mechanically, the GSA was available with 1129cc, 1222cc and 1299cc engines, the latter of which was available with a five-speed gearbox and impressive 102mph top speed. It packed up to 66bhp and with a slippery drag coefficient gave surprisingly good mpg and long-distance cruising characteristics. However, baseline figures are only a very small part of the GSA story.
Of course, the range featured Citroën's famous hydropneumatic suspension. Lauded for its ability to soak up bumps and provide occupants with a silky-smooth ride, it, along with a sophisticated double-wishbone suspension setup, made the GSA a surprisingly keen handler. The car also featured disc brakes on front and rear, along with an ingenious variable brake force distribution system that increased stopping power when weight over the rear axle was detected. As a top buying tip, you'll often find a GSA has sticky rear brakes if it's been used infrequently or has rarely carried passengers in the rear or a decent amount of luggage.
The GSA; a Citroën great or a near miss? We'd love to read your thoughts below.