Mechanic Hannah Gordon: Has being female held her back?
With tools in hand and her hair pulled back, mechanic Hannah Gordon is crouched inside the rusted shell of her project MGB. Devoid of an engine, gear box or interior finishes, she's busy inspecting it for holes that will need to be welded. It's Sunday, the end of another busy week, but for Hannah, her calling is more than just a nine to five vocation.
As a specialist classic car restorer and workshop owner, Hannah's world is often considered male-only territory but through the gaps where her MGB's windows and doors should be, her message is loud and clear: "I have never felt that being female has held me back."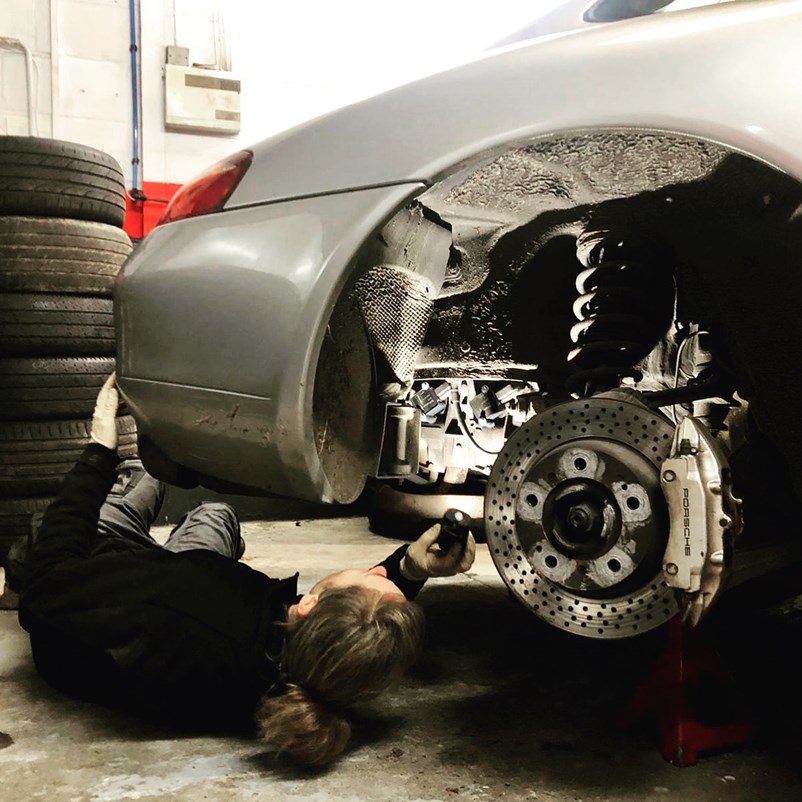 Talking from more than 15 years of experience, she adds: "There are so many opportunities for both men and women in the car industry, it's an exciting and inclusive place to work."
Known as Female Mechanic on her Youtube and social media channels, a name she chose because "it makes it easy for people to find me and describes exactly what I am," Hannah has been dubbed one of Britain's best restorers for her role on Channel 4's Mend It For Money.
In the formative years of her career, Hannah worked for her village garage where, from the age of 10, she spent summer holidays passing tools and observing the mechanics at work. "Everything I learned about engineering and working on cars came from seeing and doing," she says. "I picked up the working of cars and engines quickly, and by being hands on from day one. I didn't attend college."
One of the main reasons why Hannah is so devoted to keeping classics on the road is the connection she makes with owners over their mutual passion. Restoring the Porsche 936-001 that won Le Mans in 1977 was particularly rewarding.
As someone who has never been on the receiving end of negativity with regards to her gender and her job, Hannah says people are more interested in her story. "Being a mechanic is hard both physically and mentally," she says. "Be open to the fact that you will never know everything and network, getting to know people can open exciting doors."
Hannah also hosts career talks in schools to inspire the next generation. "It's important that we keep the skills going. There are new techniques to learn with classic cars, including the emergence of 3D printing for parts and EV conversions."
To find out more about Hannah, you can see her Youtube channel here.

Are you female and embarking on a career as a mechanic? We'd love to know in the comments below.
In honour of International Women's Day we also celebrated other women who have challenged the status quo in the automotive sector and motor racing sport. Discover the world's first all female supercar club, learn about six historic female figures in the automotive industry and find out more about the world's first female to qualify for the Formula One Grand Prix.