14 July, 2017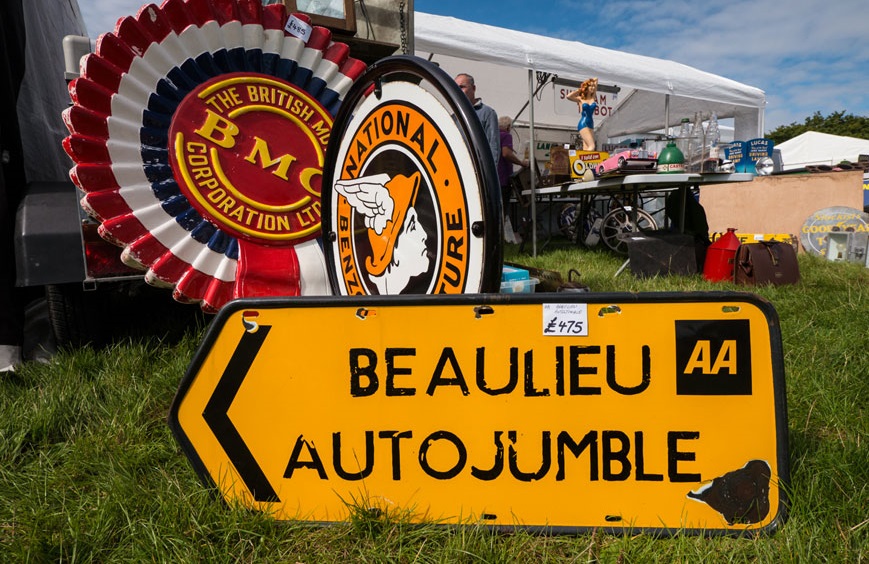 This year, Beaulieu is celebrating the 50th anniversary of the legendary International Autojumble. It's taking place on September 2-3, and will bring thousands of classic car and restoration fans to brilliant Beaulieu to explore what the hundreds of the stalls have for sale.

Every International Autojumble is special, but this year's looks set to be a real celebration. And Beaulieu have found the perfect way to celebrate 50 years in style…


A start-up to remember
To mark the show's 50th anniversary, a 1950 BRM V16 racer, belonging to the National Motor Museum, will be started-up and run for the first time ever in public.

The engine has been rebuilt in a painstaking project, and is now one of the museum's proudest accomplishments. So, it's only fitting that this one-of-a-kind start-up will take place right outside the museum that put so much effort into restoring the engine.


The BRM V16 has a rich motorsport history, with drivers including Juan Manuel Fangio and Reg Parnell. You'll be able to see and hear the incredible racer on Sunday September 3.

The International Autojumble
This year's International Autojumble will be visited by thousands of people, who will all get to explore over 2,000 autojumble stands.

Whether you're looking to buy a single part, a classic car or even a double-decker bus, the autojumble will have you covered. We're not exaggerating… you really could buy a bus.

Trunk Traders will be opening their boots on the Sunday, while the Automart and Dealermart offer fantastic bargains all weekend long. Bonhams will also be hosting a very special auction, which is well worth a visit if you're looking to expand your classic car collection, or finally get it started.

Tickets and further information  
Tickets will cost adults £13.20 for one day, or £25.50 for two days. For kids, its £8.80 for a day and £13.20 for the weekend.