Heroes and Heroines At Classic Motor Show
 A heroic theme has been announced for this year's Classic Motor Show – an apt one to coincide with Remembrance weekend.
The three-day Birmingham NEC exhibition (November 11-13) subject is Heroes and Heroines.
Organisers are inviting exhibitors and clubs alike to celebrate inspirational vehicles and their drivers.
Show director Dan Nwaokolo says it's the "perfect choice" for the classic car festival, in the weekend Britain honours its brave who served the UK in wartime.
How the expected 250 clubs interpret this theme is up to them.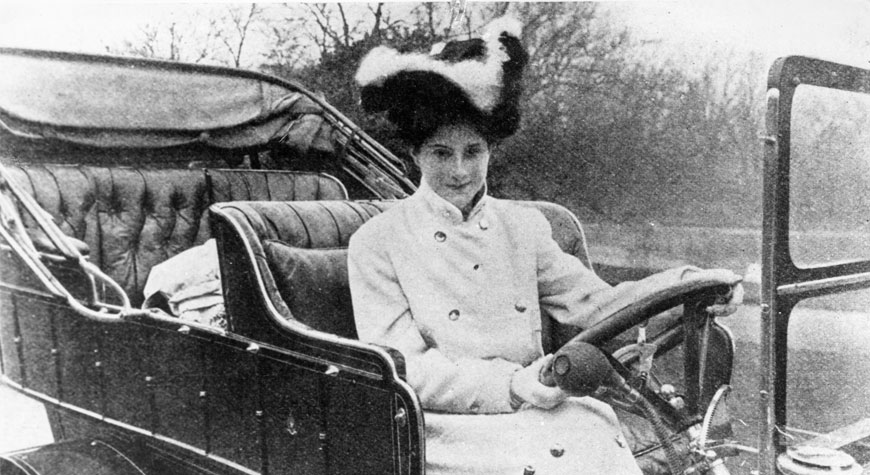 Heroic ideas
Here are some of the ideas officials have already come up with:
marque pioneers
entrepreneurs who saved classic car manufacturers from going under
game-changing automotive inventions, including the inaugural high-tech braking systems or the V8 engine… or even road signs and traffic lights
revolutionary motor designers
world record breakers
bikes and cars driven by heroes from the world of movie, music or motorsport
War-time drivers, unsung heroes, stuntmen and pit crews have also got a mention
3 heroes of past and present
The Classic Motor Show posted pictures of the heroic Richard Noble and Dorothy Levitt on its internet press release and we'll add to those a suggestion of our own…
Richard Noble
Noble has already caught the public imagination by holding the coveted land speed world record for 14 years (1983-97). Now the Scottish entrepreneur hopes to regain it with the souped-up Bloodhound SSC.
With Andy Green driving, it is hoped Noble's supercar can beat the current 763mph mark later this year before breaking the four-figure barrier during 2017.
Dorothy Levitt
Levitt was the UK's first female racing driver. Being born during a Victorian patriarchy, this was no small undertaking. She held the women's world land speed record and taught royalty how to drive.
To put her achievements into context, even today there have only ever been two women who have started a Formula One race. Just one, Lella Lombardi, has featured on the scoreboard, amassing 0.5 points from her 12 starts.
Graham Hill
The archetypal British gentleman with the Dick Dastardly moustache took the F1 world title in 1962 and 1968. He was also a major player in the Indy 500 and 24 Hours of Le Mans.
Twenty-eight years after Hill senior's last F1 crown, Hill junior (Damon) made them the only father-and-son combination to win the coveted championship. Hill Senior died, aged 46, in a plane crash in 1975.
Classic attractions at the show
Restoration theatre: see how the experts do it and take inspiration
Silverstone Auctions: there will be cars here to suit all wallet
Dream rides: can you say no to the prospect of going for a spin in a Jag, MG or Aston?
Cars, cars, cars: over 2,000 classics are expected this year with 700 bikes to boot
Tickets
Advanced adult tickets cost £28 on Friday and £21.50 for the weekend dates.
Children (5-15) cost £13.50 on Friday and £12.50 at weekends.