History of Harley Davidson
Harley-Davidson is one of the most well-known and famous brands of motorcycle in the world. Starting out in Milwaukee, Wisconsin, William S. Harley and brothers Arthur and Walter Davidson founded the motorcycle company we know today. Originally working out of a shed with the words "Harley-Davidson Motor Co." crudely written on the door, it now has reported revenue of $6.07 billion (£4.29 billion) in the last year.
Their humble origin started in 1901, where William Harley designed an engine that would fit onto a bicycle, but it wasn't until 1903 that the first "Harley-Davidson" motorcycle would go on sale.
Jump to 1910 and the Harley-Davidson logo is used for the first time, a logo that is now universally recognised. The motorcycles are also used in lots of different races, endurances races and hillclimbs across America, and claim at least seven 1st place finishes. By 1914, they had added side-cars, while in 1916 the longest running continuously published motorcycle magazine "The Harley-Davidson Enthusiast" is published for the first time.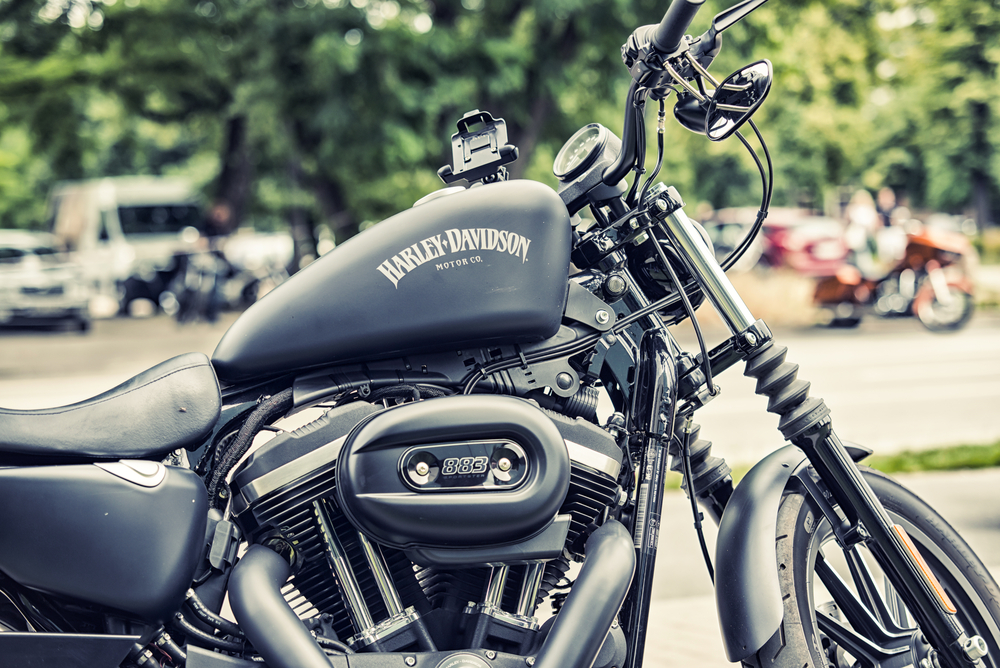 1920 sees Harley-Davidson as the biggest manufacturer of motorcycles in the world, producing 28,189 machines, and dealing in 67 countries. A massive feat achieved in just 19 years. They were commissioned to be used in World War 1, as well as World War 2, and they were only one of the two motorcycle companies to survive the great depression.
Jumping even further ahead to the 1980s, and Harley-Davidson motorcycles are still scoring top in racing, including a win to Randy Ross in the AMA Grand National Championship. In this era as well, the Harley-Davidson travelling museum goes on tour, displaying classic Harley-Davidson motorcycles across the US.
1993 saw Harley-Davidson celebrate 90 years of manufacturing by holding a "Family Reunion" in the city of Milwaukee. An estimated 100,000 people rode in the parade to commemorate the day. Five years later saw Milwaukee host more than 140,000 riders for their 95th birthday.
The Harley-Davidson museum opened on July 12th 2008, showcasing classic motorcycles, as well as never before seen films and photographs from their history. Eight years later, it now holds more than 450 motorcycles, including Serial Number One, the oldest known Harley-Davidson motorcycle.
Harley-Davidson has continued to grow into one of biggest, most instantly recognisable motorcycle super powers across the world. It has survived numerous ownerships and periods of a poor economy, to be the fifth largest motorcycle manufacturer in the world.