16 January, 2015
In the competitive compact car market the Volkswagen Golf has stood the test of time, maintaining its place in the industry since it first descended from the assembly line in 1975. Following in the footsteps of the equally successful Volkswagen Beetle, more than 30 million Golfs have been produced to this day.
Hailed as 'the most successful European car of all time', the Golf Mk 1 was the first Golf to go into production, with its transversely mounted front engine and front wheel drive. Following in the footsteps of the worlds most successful car, the Beetle, the Volkswagen Golf lived up to society's high expectations, and within two years the one-millionth Golf had been produced.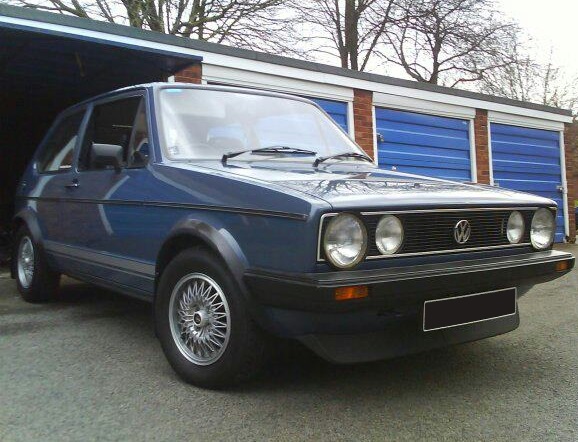 Volkswagen made their mark in the compact sector when they introduced greater engine variety, including a breakthrough for diesel cars in the small car market. In 1979, Volkswagen released another successful variation with the Golf Cabriolet - an open top vehicle that was the best in the world at certain times.
In 1983 the Golf Mk II came with improved space management, allowing passengers extra comfort and safety thanks to the introduction of anti-lock braking systems (ABS) in 1986. This progression into safer vehicles continued with the Mk III - the first in the series to have front airbags, and the Mk IV with the debut of Electronic Stability Control (ESC).
This dedication to safety did not, however, mean that the Volkswagen Golf compromised on performance. In 2002, the first direct-injection engine was introduced, alongside the launch of the Golf R32 which boasted a top speed of 155mph. The top model R32 was also the first to debut the dual-clutch gearbox, which proved to be revolutionary.
The Mk V and Mk VI continue with Volkswagen's previous successes, improving upon the comfort and performance the Golf had consistently provided. The arrival of these new models signalled many changes, including new four-link rear suspension, the world's first twincharger and the minimisation of fuel consumption through transitioning to common rail systems in turbodiesel engines. 
The Golf Mk VII continued to improve upon fuel economy by reducing the weight of the car by up to 100kg. The e-Golf and Golf GTE make the most out of modern technology with a move towards electric cars, with an all-electric car and a plug-in hybrid drive system.
With its incredible progression throughout the past 40 years it is easy to see why the Golf is the most successful model ever built by Volkswagen. Combining safety with performance and efficiency, without ever compromising on style, the Golf is the epitome of the modern compact car, and there is no sign of its popularity dwindling.