15 November, 2017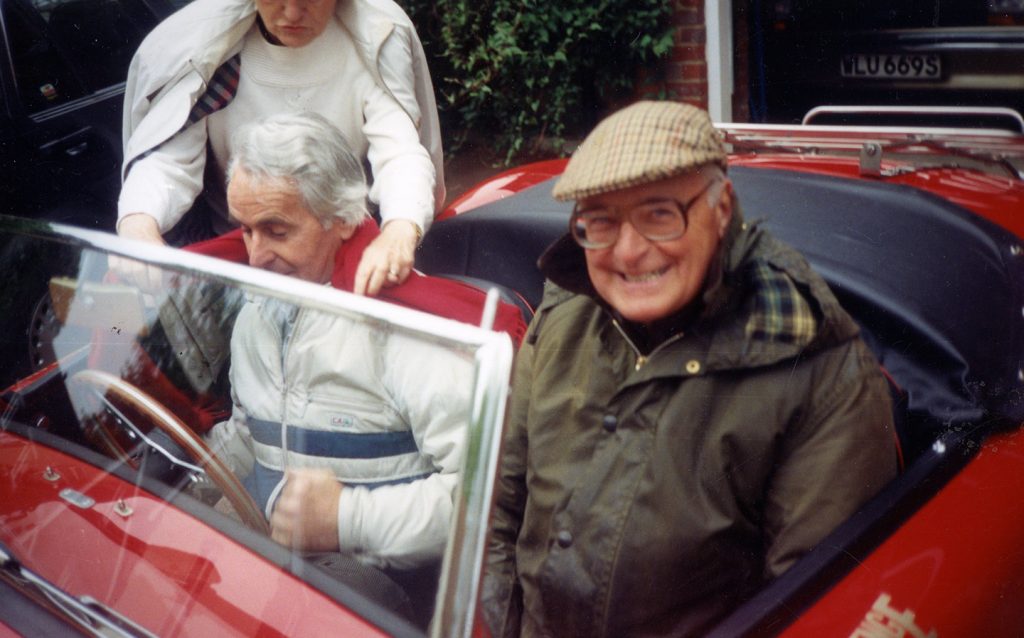 A woman is keeping the spirit of her late grandfather alive through her new love of his vintage roadster.
Charlotte Vowden inherited the 1960s MGA in May this year, when 92-year-old Raymond Greenway – nicknamed Dodo – passed away.
"Taking on ownership is a way for me to keep part of him, and one of his biggest passions, alive," 29-year-old Charlotte told the Sunday Times.
She says owning the marque has triggered feelings of "paranoia and protectiveness" that she never thought would be possible with a car.
"I am starting to appreciate why cars can be such an absorbing and precious fascination" she continued.
Meet Frisky
The little red sportster has changed a lot since it came off the production line 57 years ago.
Nicknamed "Frisky" the car's original paintwork was Iris Blue, offset with its white-walled tyres. The car's a nippy number, and has a 1600cc engine reaching top speeds of 105mph.
Having spent her first 30 years in the sunny climes of California, Frisky was left hand drive and every bit the American Dream
Fast forward to 1990 and MG specialists Brown & Gammons transformed the retro roadster into a bright red, right hand driver racer.
Itching to take on the 1991 Monte Carlo Challenge, Frisky stormed to victory and made new owner Dodo beam with pride.
 A blossoming relationship
Reminiscing to the newspaper, Charlotte says whizzing around in the antique heirloom "is a treat that lifts the spirits no matter what".
Her first drive was filled with fear and she was a bag of nerves, she recalls. But since developing a bond with the car, she's keen to retrace some of its historic trips, including the Monte Carlo Challenge route.
Admitting Frisky isn't perfect, Charlotte says she "will not be adding any modern luxuries to the design, and is keen to "keep her as true to her original design as possible".
She added: "Frisky will need constant TLC, and although the practicality and cost of that going forward is a big consideration, I am immensely grateful for the privilege and opportunity that Dodo has given me."