How to use the Footman James Document Portal
If you're having trouble registering or logging into the Document Portal to access your policy documents and summary, please read the simple instructions below.  
Step 1: You will receive an email as shown below. You will need to click the link to direct you to the document portal home page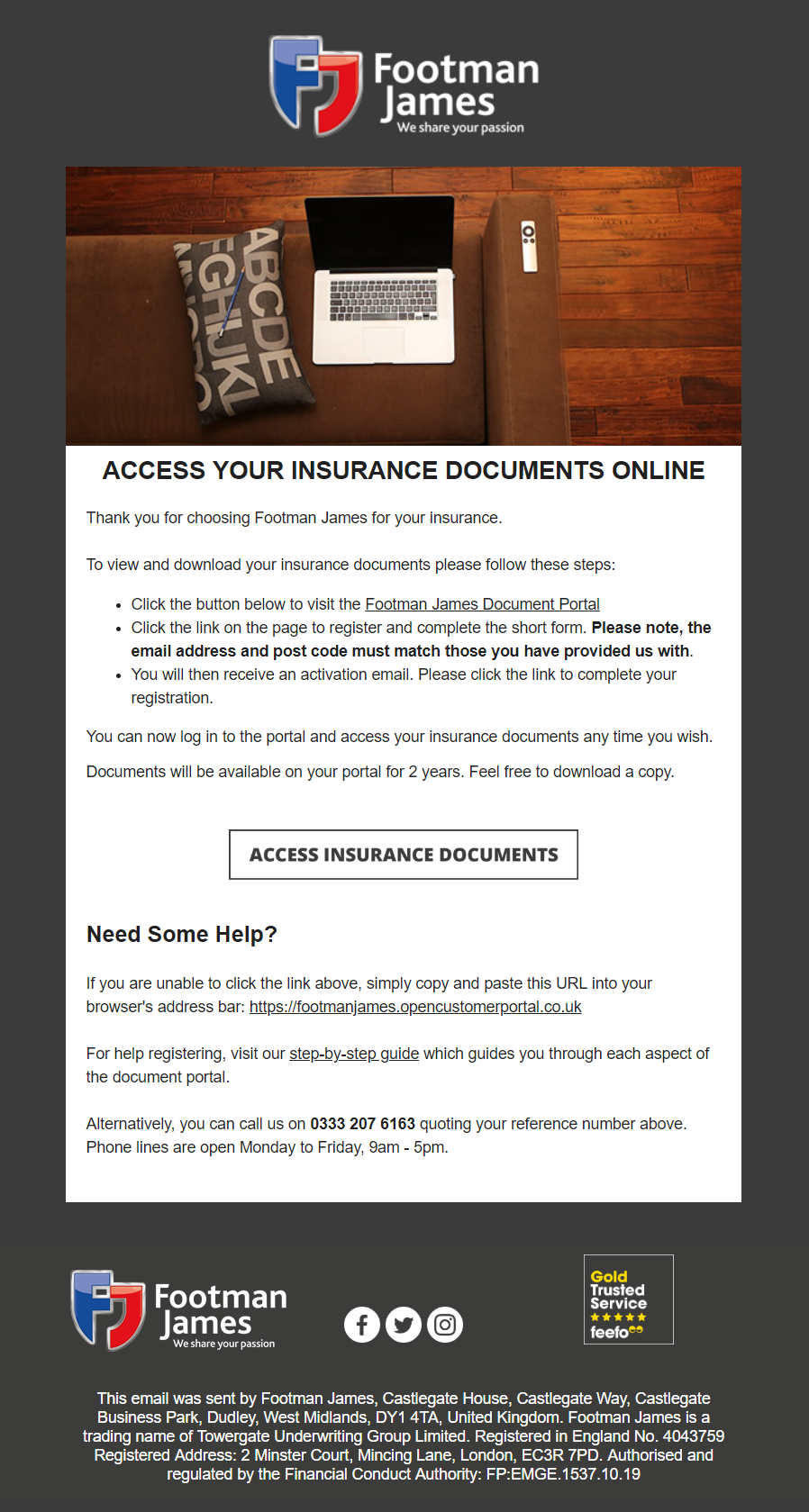 Step 2: The link will take you to the Document Portal Home Page shown below. If you have not used the portal before, you will need to register. 
To do this click 'Not Registered? Please click here to register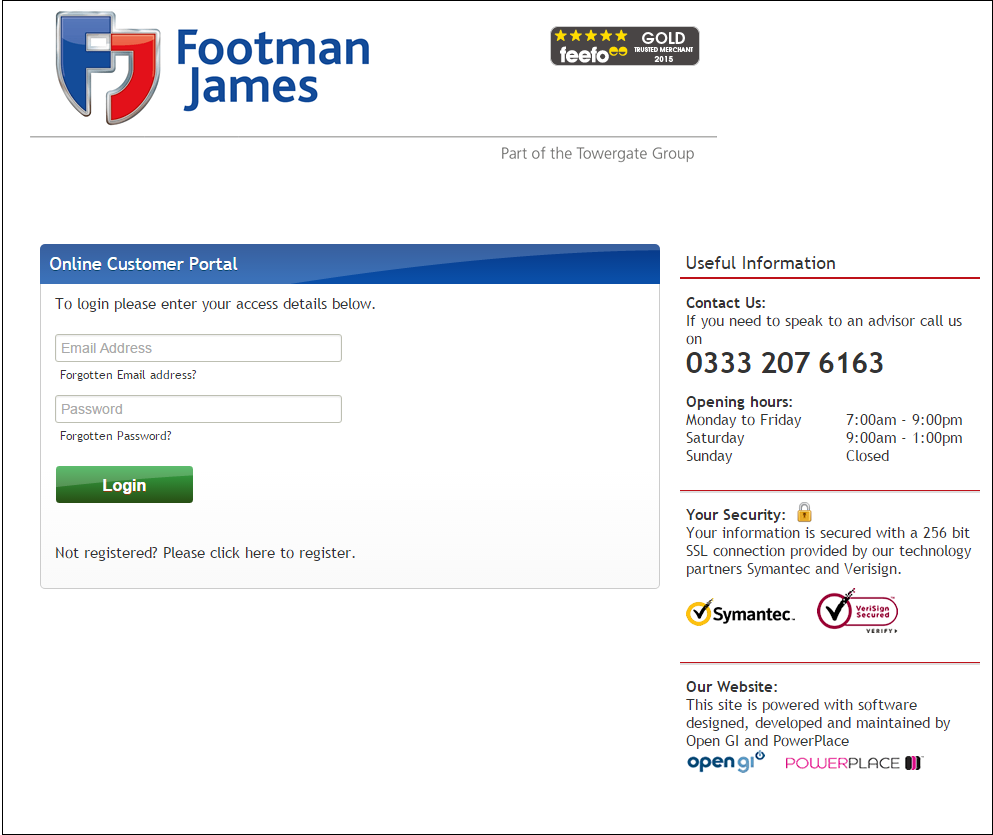 Step 3: You will be taken to the page shown below.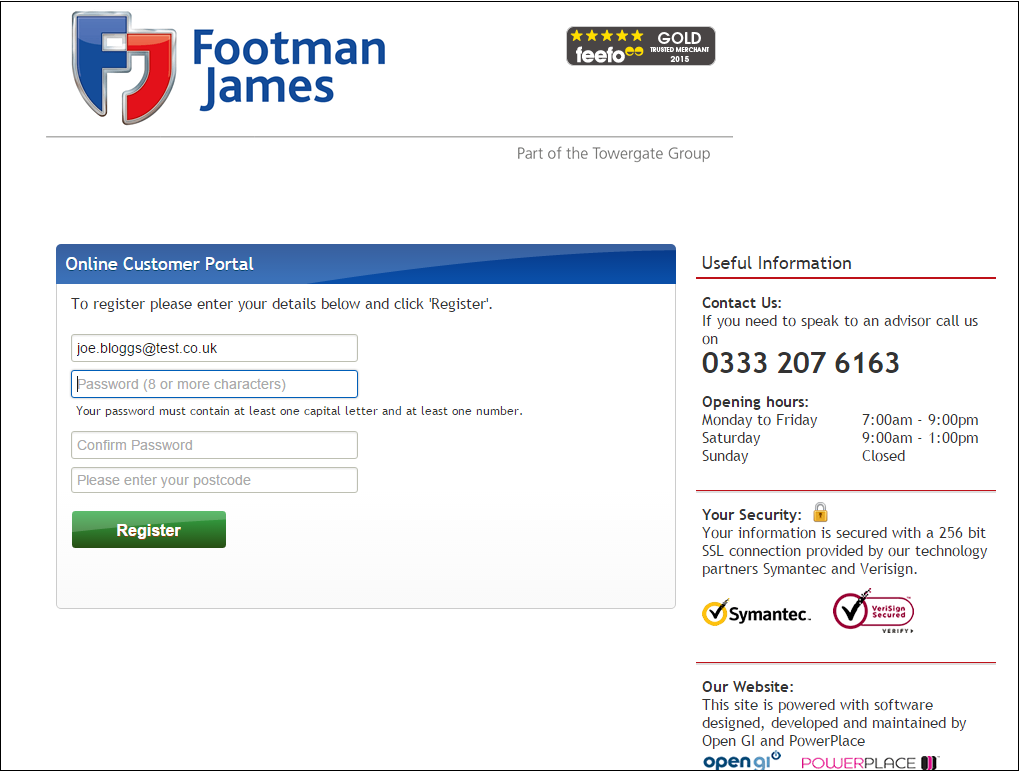 To complete registration you will need to:
• Enter your email address (this must be the one you provided to Footman James)
• Create a password – this must contain at least one capital letter and at least one number
• Enter your postcode (this must be the one you provided to Footman James)
• Click Register
The message below should be shown on your screen: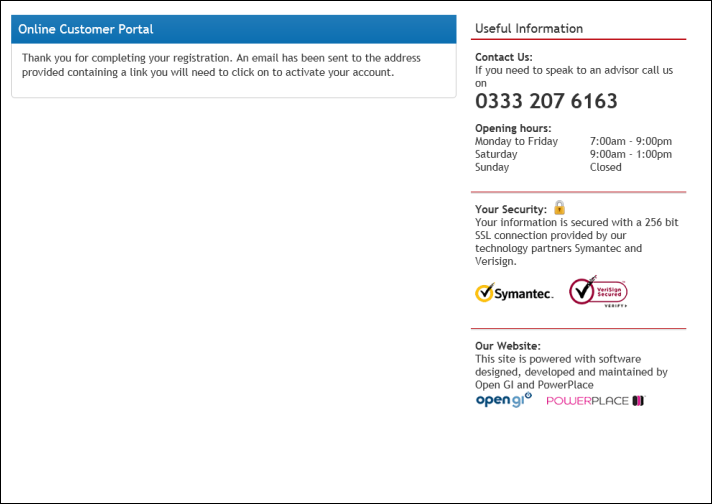 Step 4: You will receive another email, a copy is shown below – this can take a few minutes to arrive. If this does not arrive in your inbox, please check junk. You must click the link to activate your account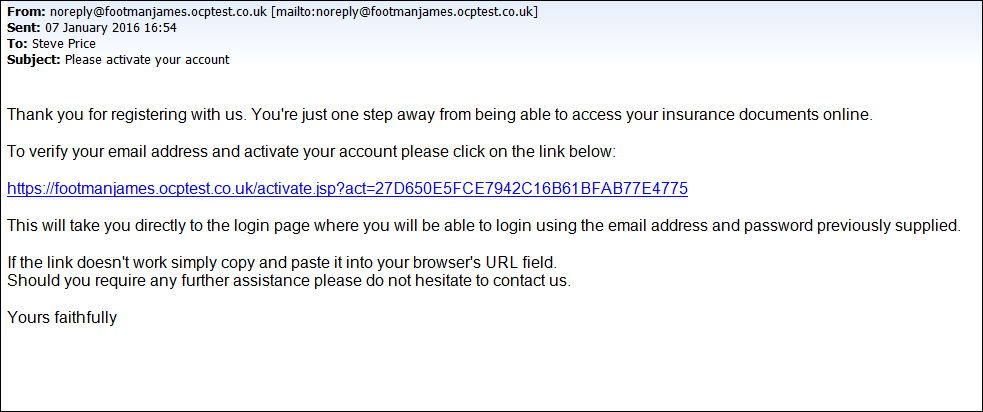 Once you have clicked the link you will be taken back to the original document portal home page.
Step 5: Enter your email address and the password you have just created - then click Login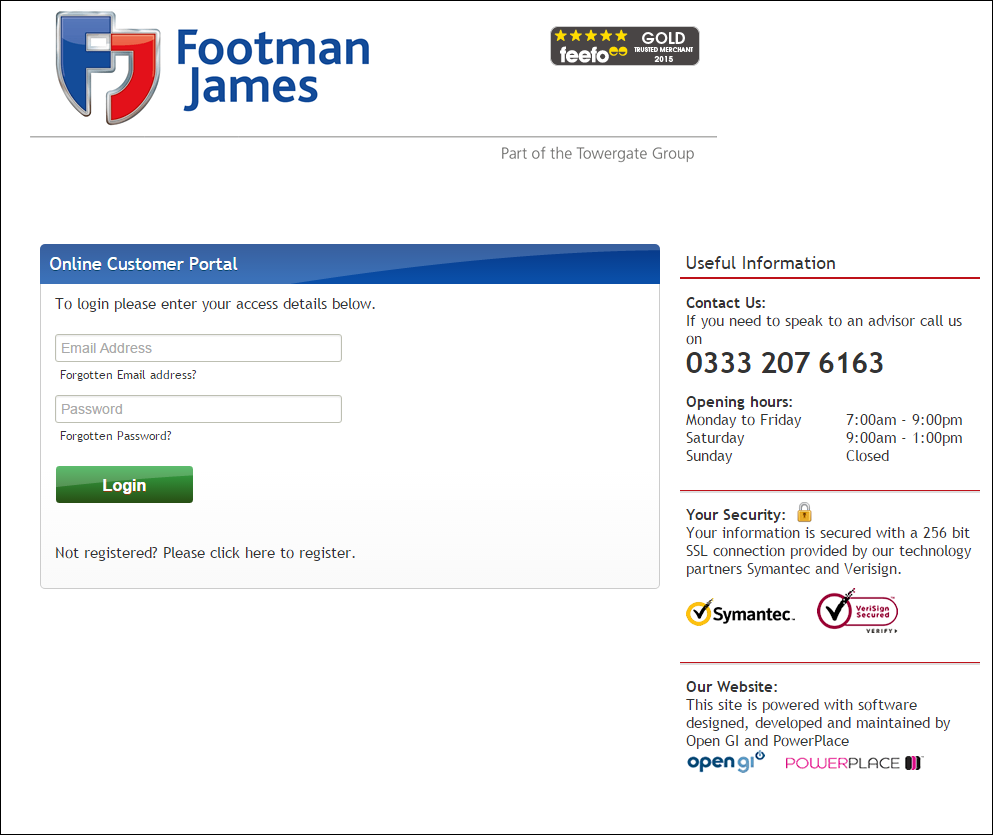 Step 6: You will now be in your document portal account. To view your documents click 'Download Documents' as shown below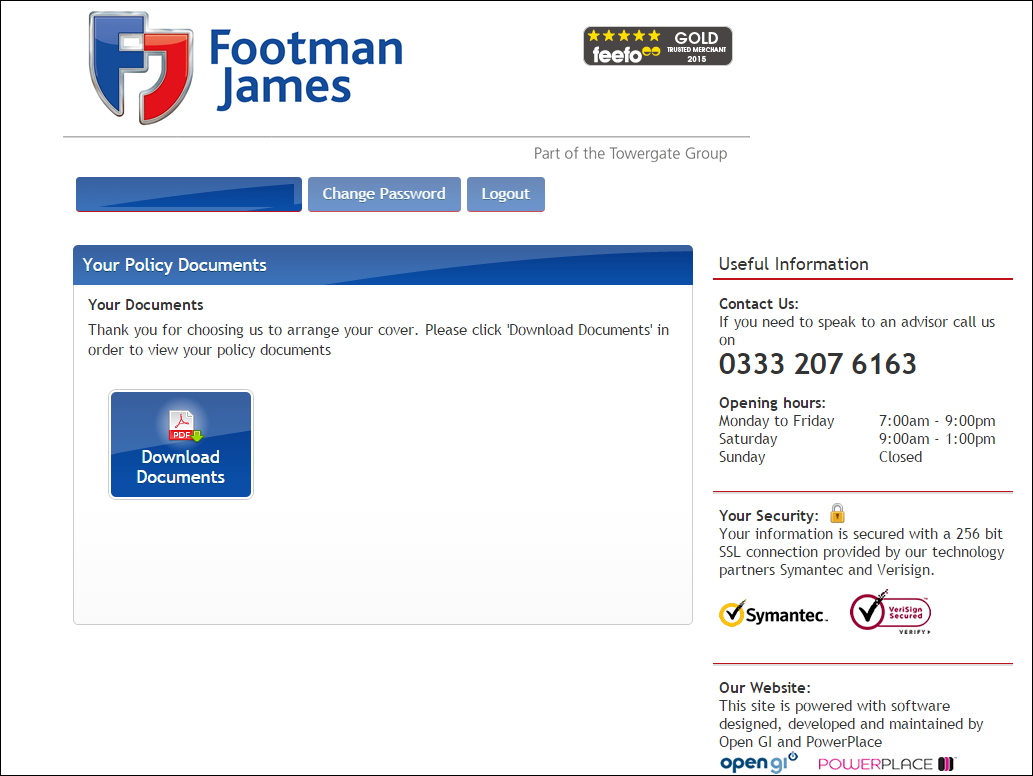 Step 7: Your documents will show as below - you can open each PDF to view your insurance documents as well as the policy wordings and summaries.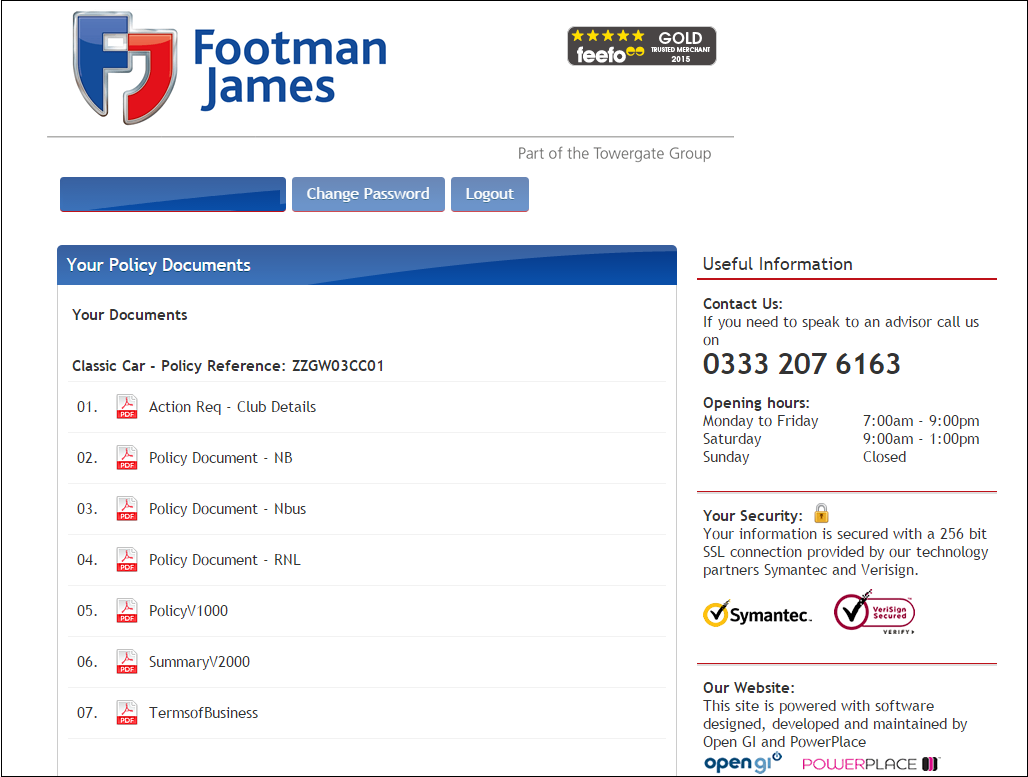 What happens if I forget my password?
On the home page you can click the 'Forgotten Password?' link – this takes you back through the registration process. Once you have selected a new password and verified your account once more (via email), you will be able to log in and view your documents.

How do I change my password?
Log in as normal. Once logged in you will see an option to change your password as shown below.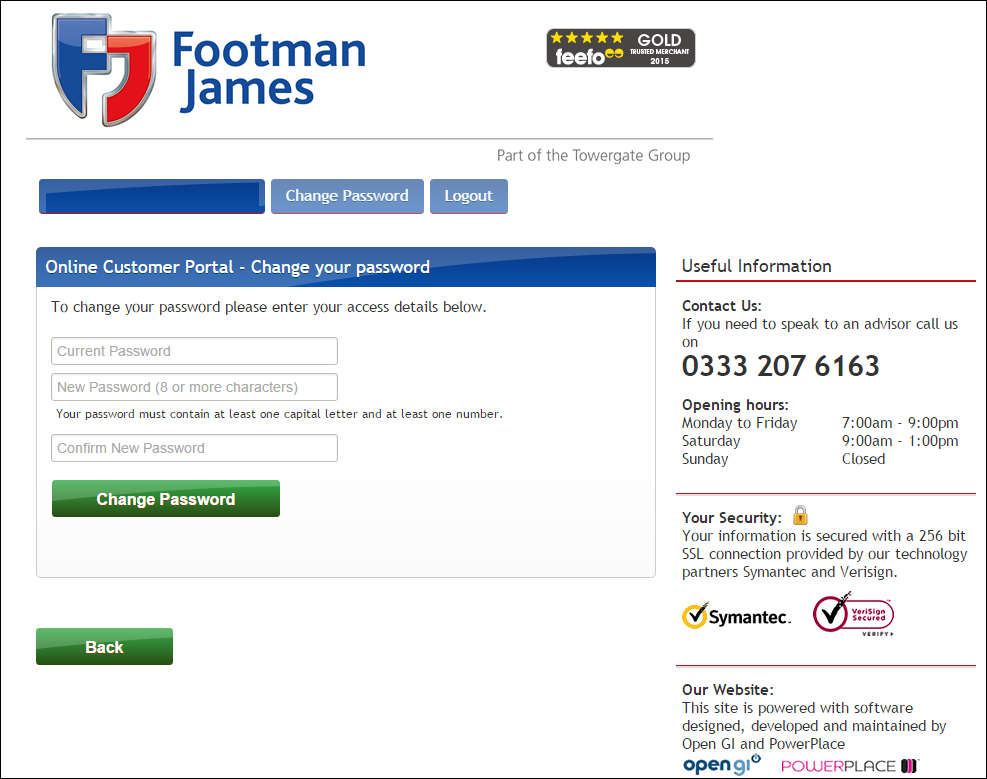 If you found this content useful, you may be interested in: