27 July, 2017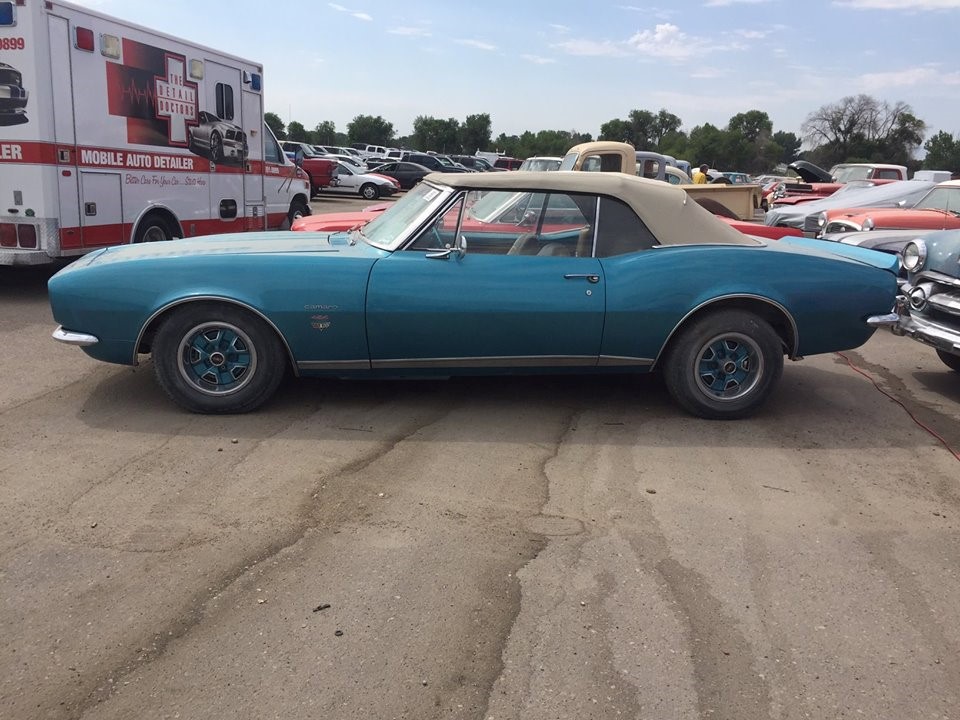 When you think of a private collection of vintage motors, you're probably imagining a swanky garage filled with shiny, pristine models, all tucked under covers – and likely accumulated by some millionaire stockbroker.
A farmer from Idaho, US, is probably about as far away as you can get from this vision – but his collection of 80 American classics has left the vintage automotive industry reeling in delight.
'Almost an obsession'
World War II veteran Callan Phillips had collected more than 80 motors over seven decades, and now his children are putting them up for auction.
"He was a product of the 1930s, so he kept everything," Cal's daughter Sherri Hanshew Anderson told Idaho's local news station KTVB.
Relics of the last century are housed within four outbuildings on 2,000 acres of farmland estate that 88-year-old Cal tended since returning from war in the '40s.
"It was almost an obsession. Dad's quote was he didn't find the cars; they found him. And they did…He'd get so excited about fixing them up," Sherri told the Idaho Statesman.
An unexpected collection
The collection started purely as vehicles to navigate around the fields.
"They'd last about two years, and dad would go into town, buy another $50 pickup and bring it home," Cal's son Randy Phillips told KTVB. "I don't think he ever paid more than $50 for one."
On retiring in 1994, Cal decided to start finding and fixing up old motors and selling them on, as way of using his passion to fill his new-found free time.
"The whole premise was he was going to fix them up and sell them, and he stopped selling them," Sherri told the news station.
Some of the world's best-loved classics
Sadly, Cal passed away in 2013, leaving behind the neat, well-restored collection of classics worth hundreds of thousands of dollars.
The lot ranges from Plymouths to Pontiacs, Chevys to Studebakers, Model As to MGs and Bentleys to Rolls Royces.
"If we can sell these cars to someone that's really going to appreciate them like Dad did, then we've done what we're supposed to do," Sherri added.