24 January, 2017
There's less than a month to go before the London Classic Car Show comes to the ExCeL in London… and the show's guest of honour has been announced.
And what a guest of honour it is.
Legendary racing driver Jacky Ickx will be making his way to the incredible celebration of classic cars which takes place February 23-26.
A true legend
Jacky is one of motorsport's all-time greats, and his victories speak for themselves:
• 6 wins at Le Mans
• 2 World Endurance titles
• A Grand Prix title
• A win at Paris-Dakar
Ickx will be joined by another racing hero – none other than Derek Bell MBE. The 5-time Le Mans winner saw success alongside Ickx in 1975, 1981 and 1982.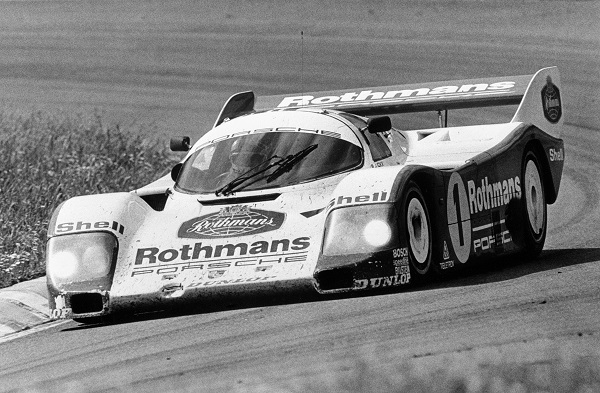 The two greats will be teaming up once again to talk about their remarkable careers, along with a display to show off some of Ickx's most iconic cars.
And as if Ickx and Bell weren't enough, 2 other Le Mans legends will be making an appearance at the Gala Evening on Thursday 23 – Emanuele Pirro and Jürgen Barth. Between the 4 of them, that's 17 Le Mans wins on one stage!
Where can you see Ickx?
Jacky has got a busy timetable at the show, here's everything he's up to:
• At 12:00 on Thursday 23, the Belgian will launch the inaugural Historic Motorsport International, a brand new celebration of motorsport that runs alongside the main event.
• At 3pm, he races his way back to the London Classic Car Show itself, and he'll appear on stage on Thursday and Friday (23 – 24) to talk about his own impact of motorsport history.
• Alongside all of this, a display featuring Jacky's greatest ever cars will be taking place, as well as a celebration of 70 years of Ferrari.
It's not just classic car fans that are excited about the show – Jacky is too!
When speaking to the London Classic Car Show, Jacky said: "This is a huge privilege for me to be a guest of honour at these two shows in the heart of London. Whether it was winning Le Mans three times with Derek or competing at Silverstone and Brands Hatch, I have always had a wonderful relationship with the British racing community and that's why I am so thrilled to have these very special dates in my diary."
There's plenty more to see and do at the show, so head over to the website and get your tickets today.