Jaguar To Feature at Footman James Concours d'Elegance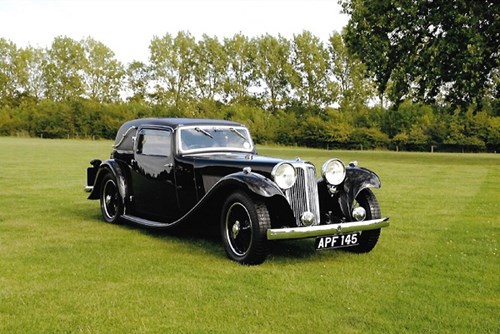 The Footman James Concours d'Elegance will be returning to Chateau Impney Hill Climb on 7th & 8th July with a 'Best of British' theme this year. The vehicles at the Concours will aim to demonstrate the very best that British motor history has to offer - from its infancy right through to the present day.
We're very pleased to announce that the first marque to be represented at the Concours this year will be Jaguar. An absolute icon of British motor history, our first car (above) gives us a glimpse of Jaguar's very beginnings when they were still known as SS Cars Limited.
Manufactured on 13th February 1933 in Coventry, the SS1 Coupe was bought by Mr E M Bowden of London before being sold to Miss Betty Foley of Portsmouth. The SS1 was then kept in Betty's care until 1973 when it was sold to its current owner. As we went into the new millennium, time had taken its toll on the SS1, so in 2001 the owner commenced an extensive restoration project which would be 8 years in the making. Since work was completed in 2009, the car has won a number of accolades including the Club Trophy, Jaguar Trophy and Jaguar Heritage Trophy.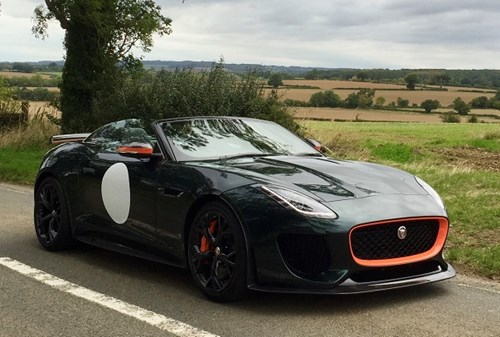 The second and final Jaguar to be represented at the Concours is this limited edition 2015 Jaguar Project 7. This rare specimen is one of only 250 ever produced by Jaguar, and is named as an homage to the 7 times that Jaguar won the Le Mans 24-hour race. In fact, the designers aim with the car was the modernise the D-type that had raced during 3 of those wins in the 1950s.
The fastest and most powerful vehicle Jaguar has ever produced, this car has an approximate top speed of 186mph and can accelerate from 0-60mph in just 3.8 seconds.
Both of these cars showcase the very best Jaguar has offered us over its long history and we look forward to seeing them up close at the Concours in July.