Jeremy Clarkson turns James Bond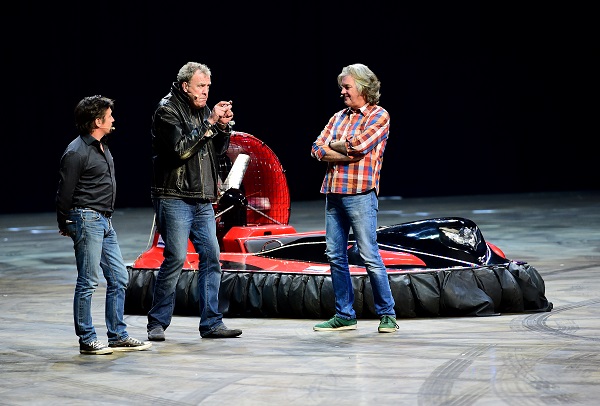 Channelling his inner 007, Clarkson hits the streets of Paris in a superb British racing green Aston Martin in the latest episode of The Grand Tour.
Taking corners like a champ in the 1950s DB4 GT classic car, the former BBC presenter makes a potential win look easy in the car that inspired Bond's DB5 in the 1964 classic Goldfinger.
However, co-presenter James May has different ideas. May believes the classic car is no match for his modern day Honda Civic Type R, as he goes head to head with both Clarkson and Richard Hammond on the Pau – the famous French street circuit.
Old vs new
As Clarkson speeds by in the vintage vehicle, made famous by Sean Connery's portrayal of the famous fictional spy, Hammond, 48, is well-equipped in a sassy 1950s Jaguar XKSS.
DB4s are today valued at around £3 million, but in his loud and lairy machine with a rear spoiler and growling engine, 55-year-old May makes light work of taking on Clarkson and Hammond in the retro race.
Yet despite both vintage motors being painstakingly restored to their former glory by their respective manufacturers, they prove to be no match against May's mean machine.
A global tour
Now in its second series, The Grand Tour has reunited the trio who met on the BBC2 hit show Top Gear.
The show has seen the threesome take on racing pursuits in global locations, now Paris, and previously including Jag skiing on the slopes of Colorado and an epic race from New York City to Niagara Falls.
In one episode, "The Hamster" Hammond dodged death for the second time in his career, as he crashed a £2 million supercar in Switzerland.
New episodes are released every Friday, and Mozambique, Dubai and Croatia are all set to feature in forthcoming episodes