John Lennon's trail bike to sell at auction for £30,000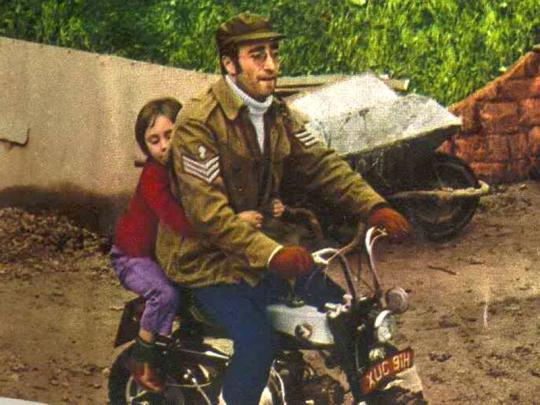 Owning a piece of musical history is the dream of many adoring Beatles fans. This wish could be granted as John Lennon's Monkey-Trail bike comes up for auction.
The legend of the Fab Four from Liverpool lives on across the globe, and so too does the sound investment that comes with owning a piece of memorabilia related to the band.
This makes Lennon's 1969 Honda Z50A, registration XUC 91H, even more special, as it's the bike John Lennon used to navigate his vast Tittenhurst Park estate in Surrey.
Lennon's fun ride is creating a huge buzz among both Beatles and automobilia enthusiasts, and is expected to sell for more than £30,000 at auction. On March 4th, Footman James partner, the National Motorcycle Museum, will be hosting the auction as a legends motorcycle goes up for sale. The National Motorcycle Museum is one of the finest and largest British motorcycle museums in the world and therefore it would be a huge privilege for the Honda to be sold here.
A piece of history
The singer and songwriter had left the band by April 1969, shortly after marrying Yoko Ono who he lived with on the Sunningdale estate up until 1971. This is where he wrote his most famous solo album, Imagine.
According to the auctioneers, the Honda was sold to Henry Graham in 1971, owner of Motor Cycle City in Farnborough, Hampshire.
It was later sold on to John Harington, the current owner, who has held on to it for the past 47 years – only bringing it out to show at various events.
About the bike…
Honda launched the Z50A in Britain in 1969, using the identical basic frame as its predecessor. However, unlike the earlier model, it came with front suspension and eight inch wheels.
The trail bike is a fold-and-stow-it concept, with folding handlebars, a positive fuel shut-off valve and carburettor float bowl drain and a fuel tank air vent stopper.
But its convenience stops there, as the bike weighs 49kg (108lbs) when dry, making it a heavy, if nicely-priced investment opportunity.