06 October, 2016
An iconic car, owned by Beatles legend John Lennon, will hit the long and winding road again for the first time in 30 years.
The white 1965 Rolls-Royce Phantom V, appeared at the Rolls-Royce Enthusiasts' Club annual rally at Burghley House.
Sales director Steve Easton, was among those who saw the motor, and it was he who sold Lennon the car 50 years ago, in 1966.

As a teenager Easton worked as a trainee salesman with Golden Wheels Garages in Sloane Avenue, Chelsea, a Fiat main dealer that also specialised in used sports cars.

Les Anthony, Lennon's chauffeur asked Easton to find a Rolls-Royce Phantom V for Lennon.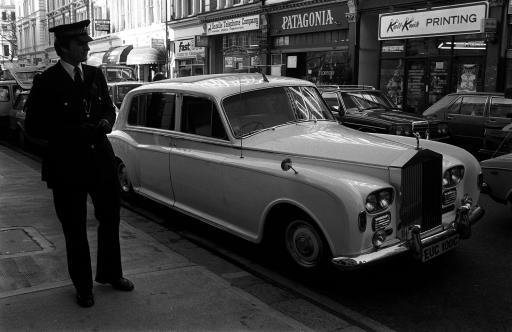 Having sourced one, Easton found himself driving a two-tone black-over-green Rolls-Royce to Lennon's home in Weybridge, Surrey, where he was met by the man himself and Yoko Ono.

He says the couple were very friendly and Lennon almost immediately decided he wanted the car – but he wanted it in white.

"When I asked if he wanted it sprayed white, he said no, he wanted everything white, the interior, upholstery the carpets and even the steering wheel," Easton said.

Lennon paid £12,000 for the car and its makeover, an incredible sum to then 18-year-old Easton who said it was more than the price of his first house.

"Until then the most expensive car I had sold was a £1,300 Fiat," Easton told The Telegraph.

The distinctive Rolls-Royce appeared in many memorable photographs featuring the Beatles and Yoko Ono before it was sold it to Allen Klein, the noted music publisher and record label executive, supposedly in 1969.

According to the memoirs of Klein's chauffeur he paid around $50,000 for the vehicle.

After his death in 2009, it was inherited by his son Jody Klein, who has restored the car back to its former glory.