Kevin Schwantz's Pepsi Suzuki takes top award at Motorcycle Live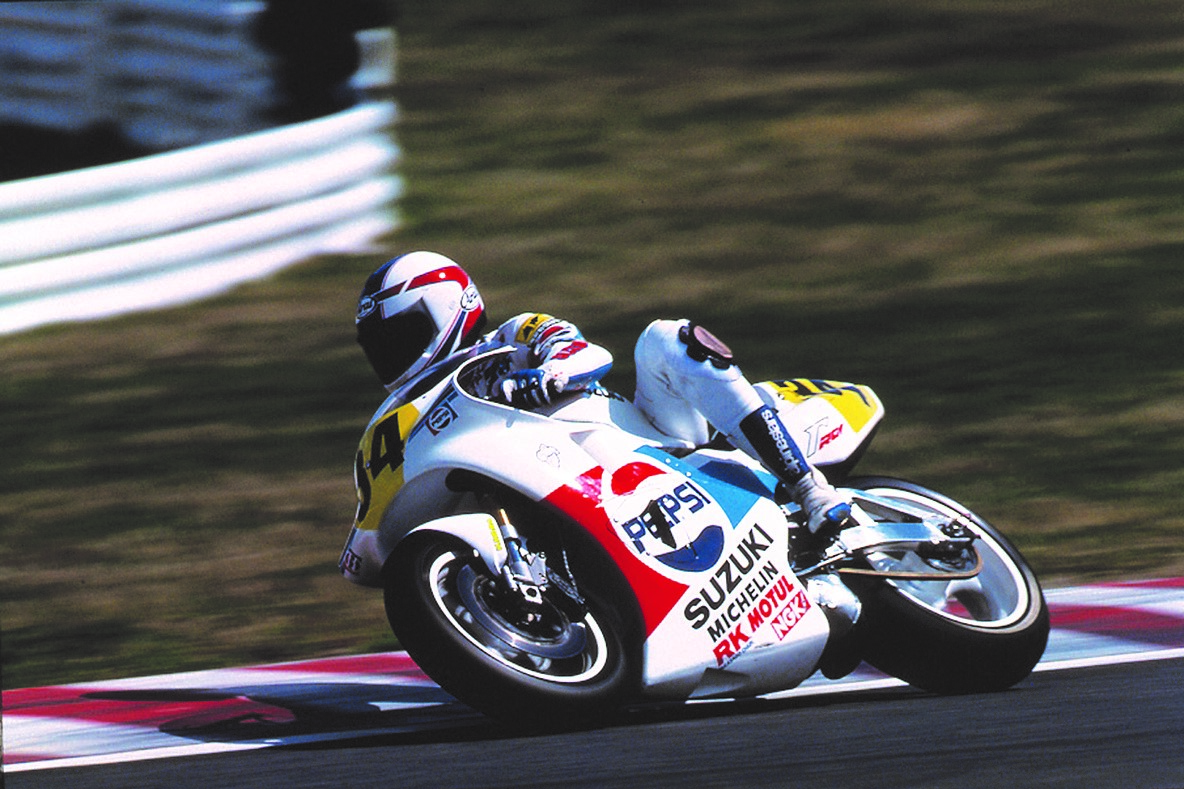 Britain's largest motorcycle show has announced the 'Best Manufacturer Feature' from its most recent event, as voted for by visitors.
Taking the top gong is Suzuki's restoration of Kevin Schwantz's 1989 Pepsi RGV500 which took place at the Motorcycle Live event in November 2017.
Suzuki GB's aftersales marketing co-ordinator, Tim Davies, said: "We're enthusiasts, ultimately, the same as everyone that visits Motorcycle Live, and last year we were just as excited to see the full restoration of such an iconic race bike as everyone else."
An iconic machine
The former World Champion motorcycle road racer competed during the 1980s and early 1990s, but 1989 is arguably Schwantz's best season – finishing either first or second in every race with only crashes keeping him from the world title.
The Grand Prix racer, adorned with its memorable Pepsi branding, has now been completely stripped and meticulously restored by Team Classic Suzuki chief mechanic Nathan Colombi, supported by Suzuki's Vintage Parts Programme.
The people's choice
With all the effort and expertise that's gone into the restoration, it's no wonder it's been such a hit with visitors to the 2017 show.
Taking place each year for nine days in November, Motorcycle Live is biggest motorcycle show in the UK.
Suzuki has been a regular favourite over the years, providing headline entertainment including the restoration of an original GSX-R750F and the build of a brand new TL1000S.
"When we're thinking of ideas for each show, we just do what we know we'd like to see," adds Mr Davies.
"However, there are lots of great features at Motorcycle Live each year, so it is really special to know that what we did was appreciated, and we're very grateful for the title."