10 February, 2015
They say life begins at 40. It certainly does for classic vehicles and automatic qualification for tax exemption.
But should this rule be extended to cater for models 10 years younger? A leading historic car organisation thinks so.
That's why it's urging political parties to support the campaign in the run-up to the General Election.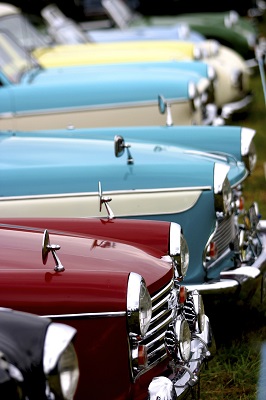 We look at the facts and opinions surrounding the debate...
Rolling tax exemption
The Government sought to encourage the owners of vehicles covered by classic car insurance in 2014.
It did this by introducing a new rolling car tax exemption for vehicles aged over 40 years old last April.
But the Federation of British Historic Vehicle Clubs (FBHVC) wants this to go further.
The call
The FBHVC, which represents over 250,000 members as well as 500-plus classic vehicle organisations, wants the ceiling lowered to just 30 years.
The federation said that awarding such cars "historic" status would bring the country into line with the rest of Europe.
The case for
Despite their parties' official collective reticence, classic car owners from both sides of the Westminster political fence have outlined their support for a law change.
- Luton North Labour MP Kelvin Hopkins said such a move would entice younger owners into the movement. He said tax exemptions are the key to ensuring that classic cars are preserved so that future generations can enjoy them.
- East Yorkshire Conservative MP Sir Greg Knight, who chairs the House of Commons cross-party historic motors group, said he supports the FBHVC campaign. But he does not anticipate George Osborne, the Chancellor, looking at the matter until he thinks the UK's economy has fully recovered.
Elsewhere, the MG Car Club's Adam Sloman said his 1980 MG Maestro is a recognised classic, but is not treated as such, tax-wise. He said it cost £230 to tax a 2,000-mile-a-year motor. Crucially, he says, this could mean the difference between scrapping it and not scrapping it for some owners.
The case against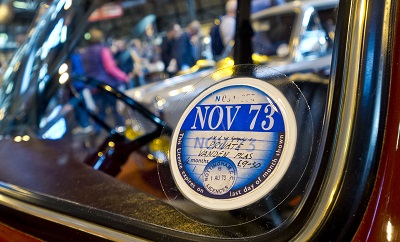 Roger Chinery, the Affordable Classics dealer, would prefer a move to keep classic cars MoT'd, as well as safe to drive and not purely tax-free. He fears that future governments could turn round and say: "You can't use your old motors with all the freedom you used to enjoy as you're not paying your share for the roads you use."
The Jaguar Enthusiasts' Club's Graham Searle said such a change should make no difference if you're well-off enough to run models such as the XJ-S V12. But he fears it could prompt non-connoisseurs who want powerful, cheap wheels being incentivised to snap up 1980s Jag saloons.
Clubmate James Blackwell said the savings are inconsequential compared with how much it costs to keep a Jaguar stocked up with petrol, even with recent fuel price reductions. One thing it could lead to, however, he says, is classic sightings throughout the year on our roads. That's because owners would no longer benefit from taxing their cars for just six months.