Where Size Doesn't Matter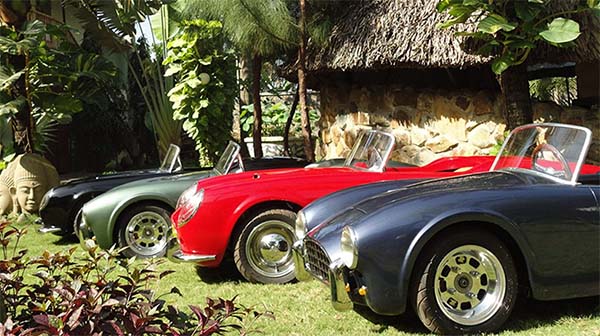 The London Classic Car Show is only a few weeks away and we can't wait!
The annual show is a must attend event of the year for any classic car owner, collector, expert or enthusiast and this year we have a special little treat that proves that size really doesn't matter.
Courtesy of Group Harrington, you can see two of the world's finest half-scale junior cars; a Harrington 289 Cobra Junior and a Harrington California Spyder.  

Both with a 110cc air-cooled front mounted engine and a top speed of 25mph, these little classics mean business. The best part is that these boy's toys can be for all generations as the pedals can be altered to fit those little and large.
As the world-leading producer of petrol and battery-powered junior cars; Harrington pays tribute to some of the world's most iconic classic cars. They have since been featured in a variety of magazines and across numerous TV shows, including Top Gear and Billionaire Kids. They've been raced around Goodwood's tracks as Jochen Mass, Emanuele Pirro and Anthony Reid competed against the clock ahead of the 74th Goodwood Members Meeting, which can be viewed here.
If you feel like you're missing out, or want to know more about these mini machines, you can do so by visiting the Footman James stand over the course of the show. Get up close and personal with these classic cars and take home more information on what could one day be yours.