Love at first sight: The classic stories part 1
With Valentine's Day approaching, we wanted to celebrate love! Love for classics that is. We asked our newsletter subscribers for their Love at First Sight classic stories, and they didn't disappoint.
David and his MGBGT
"The year was 1983, I was 18 years old and an apprentice toolmaker working in Aston, Birmingham. Amongst my many interests and hobbies at the time I was car MAD. One evening I got a ride home from work with a colleague and we walked up to a bright orange 1972 MGBGT with Tudor Webasto Rag Top."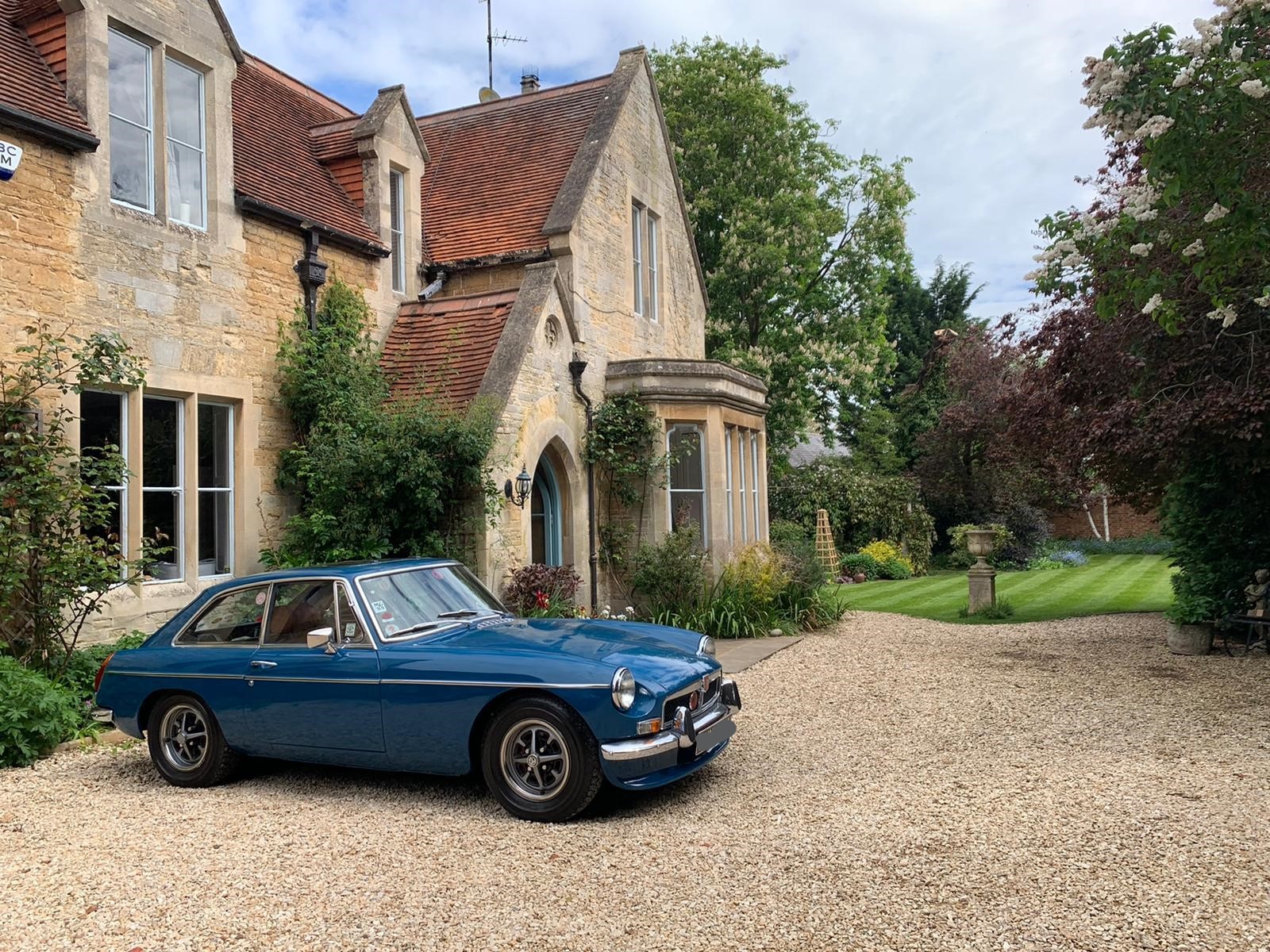 "I got in the car, the sunroof was opened, the exhaust note hit me immediately it was that unique MGB sound, classy but sporty. I was in awe of the whole experience, and I never stopped talking or asking questions about the car. I even remember saying, I will own one of these one day. I even got the chance to drive it and I was so nervous! That was the day I totally fell in love with MGBGTs."
"In the summer of 1984, I became aware that an old school friend and fishing companion of mine was looking to sell his MGBGT. I had always been very jealous and couldn't believe this was my chance to obtain my dream."
"The teal blue MGBGT, one of the last with chrome bumpers, became mine. I felt so proud that I now owned a beautiful example of a car that I had always wanted. I still own this car today some 38 years later!"
Lorraine and her TVR Chimera
"In 1999 my husband rented a gorgeous blue TVR Chimera for the weekend to celebrate our 19th wedding anniversary. We took it to Wales. My husband drove it for most of the weekend and we enjoyed the exhilaration of driving through the beautiful countryside with the roof down, it was just amazing and so memorable. We fell in love with the Chimera, the sleek lines and the oh-so-sexy engine when it is ignited into action."
"Fast forward to our daughter's wedding in 2019 and the knowledge our 40th wedding anniversary was only 1 year away, we decided to use some of our pension pot to buy a TVR Chimera of our own! An investment and an opportunity not only to see our daughter drive away from the church in amazing style but the knowledge of many happy weekends of 'roaring' through country lanes for years to come, reliving that romantic weekend in Wales."
"Well hopefully not a mirror image of that weekend, because what I didn't tell you was my husband insisted that I drive the Chimera. I couldn't pass up the opportunity. It was a quiet Sunday morning… Apart from the police car that caught me speeding. I lost my licence that weekend and never forgot the experience and how much it was worth it!"
Frederick and his Triumph TR6R
"Having made the decision to sell my vintage BSA a couple of years ago, probably as it appeared to want to kill me! I looked for a replacement on a classic bike website. Almost immediately I spotted a beautiful green Triumph TR6R, then I saw the number plate FAH 1. My heart jumped; my full name is Frederick Alan Hamer. Was this too good to be true? As it happened it was not the full story."
"The bike was registered at the Coventry factory in October 1969, the exact same date that as a 21-year-old lad I set off to work for 3 years in the Soviet Union. That was it and no matter what the cost the bike had to be mine. Although it turned out that the registration plate had been part covered and the reg was in fact FAH 130 it has never detracted from my connection with the bike that is now an established family member with mutually shared histories!"
Dave and his Caterham 7 HPC
"When I was growing up my Dad always had Autocar magazine and one day I saw a car that I just loved. A Caterham 7 HPC. The round chrome lights that looked like eyes, the open wheels, open top, and lightweight philosophy. As the weeks went by, it went on to beat all the supercars of the time in various autocar group tests! I promised myself I would buy one, one day!"
"I was in my thirties by the time I finally did. I met my now wife and we loved touring in Suty. Suty is in our wedding photos as we drove off in her the day after the big day. 15 years and two children later and Suty is still tucked up in the garage. Worth more now than what I paid for her and ready for even more adventures!"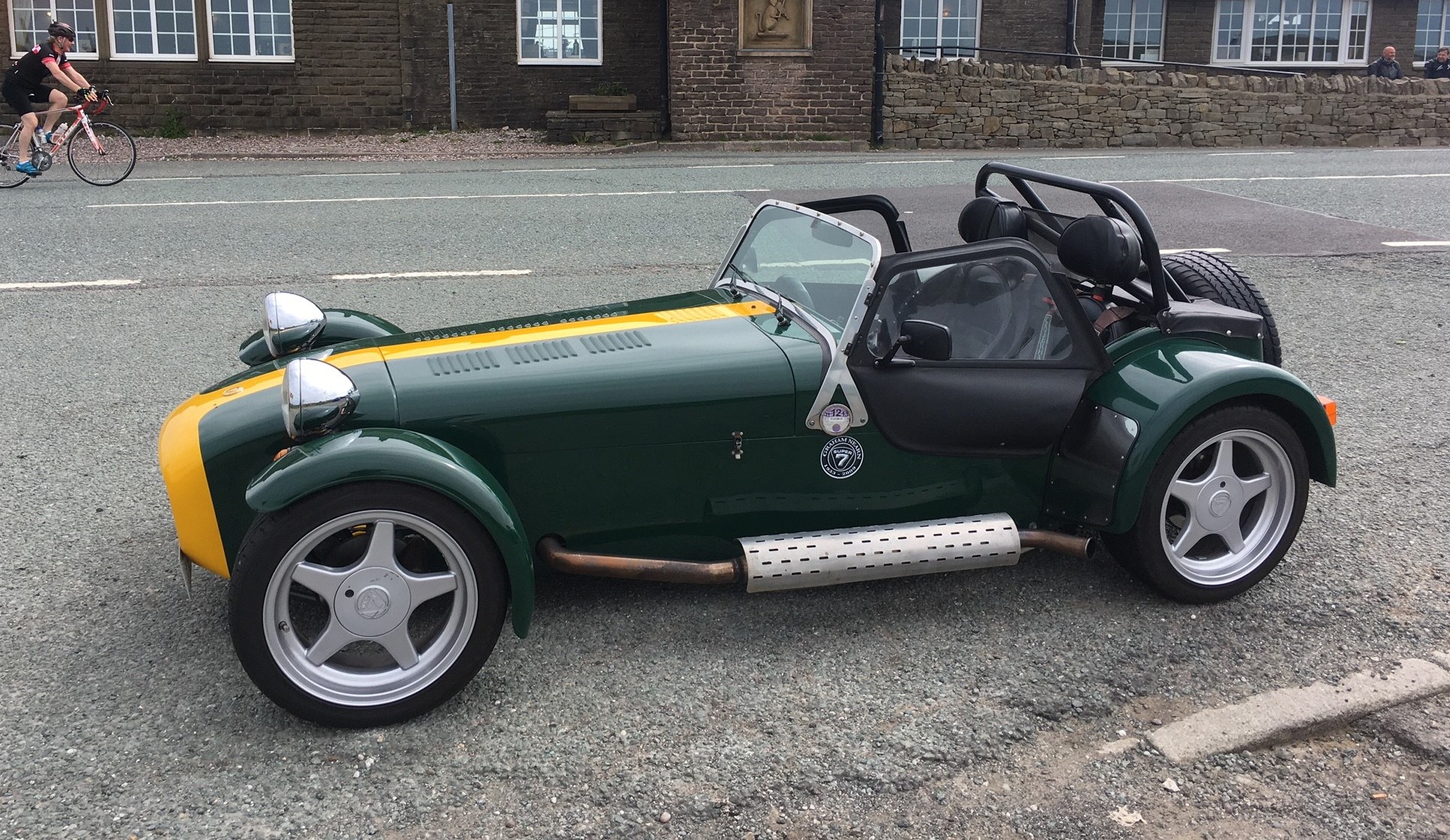 "My Caterham 7 HPC is British racing green with a yellow stripe up the bonnet! Still perfect, still making me grin on every drive! Hopefully, I'll never have to sell her. My wife and kids wouldn't let me anyway, she's part the family!"
We'd love for you to share your stories in the comments below! Stay tuned for part two that we'll be posting on Valentine's Day!