12 August, 2016
The chance to enjoy a display of more than 100 classic cars and motorbikes is pretty hard to turn down at the best of times.
But when the show is being held in order to raise awareness of a good cause, there's really no excuse not to get your tickets as soon as you can.
Mary Stevens Hospice in Stourbridge in the West Midlands is hosting the event, which will bring together vintage vehicles and retro rides from some classic eras.
The charity offers specialist care to those with life-limiting illnesses such as cancer.
It will be welcoming everything from pre-war motors to more modern American muscle cars on to its grounds on Saturday August 13.
Alongside the venerable line-up of motors, a family fun day will also be held, with plenty of games, sweets, hot food and refreshments on offer.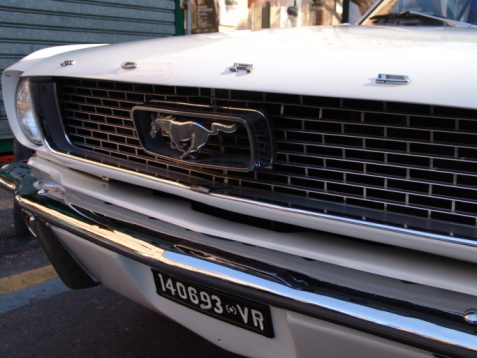 There's even the chance to feel like a VIP for the day by piling into a stately Rolls-Royce and taking an exclusive tour of the town.
Organisers of the event, which runs from 11am until 4pm, put the call out to car clubs a few months ago.
And collectors responded generously by offering classics of both the two-wheeled and four-wheeled variety.
Laura Millard, of Mary Stevens Hospice, said that the response had been "pretty overwhelming".
"It's promising to be such a fantastic day and the perfect thing for anyone who loves their motors, or indeed anyone who's looking for something really fun to do with the family during the six-week holiday.
"We're going to make our show the torque of the Black Country!" Laura added.
Tickets
Entry to the event, being held at the charity's grounds on Hagley Road, is free for under-16s and costs £5 for adults.
Tickets can be bought in advance online, as well as by ringing 01384 377 778.
And if you'd like to show off your motor at the event, there may still be time. Just get in touch with the charity to see if you can add your classic to the stunners they're already set to display.