The McLaren F1 - The ultimate sports car?
Find yourself stuck in an Italian airport at the mercy of a delayed flight and you might while away the time drinking espresso or perusing the racks of Armani's finest. Unless you're Gordon Murray, that is – legendary car designer and the mastermind behind many a Formula One win – in which case you reach for the pencils and quietly sketch what would go on to become the world's ultimate sports car.
Murray showed his sketch of a three-seater with a central driving position to McLaren boss Ron Dennis. Remarkably, rather than throwing him out of his office, Dennis backed the project and McLaren Cars had its first product.
Credit: Mclaren Automotive
Peter Stevens, fresh from a stint as Chief Designer at Lotus, was brought in to sculpt a body that was both aerodynamically efficient yet stable at speed without the need for unsightly wings or spoilers. That was a philosophy that permeated every aspect of the F1's development – if it didn't have a job to do, it had no place on the car. As a result, almost everything was bespoke, designed around principles that would draw on years of Formula One experience.
The pioneering use of carbon composite structures, the centralisation of mass around the centre of gravity, the fan-assisted management of airflow, all derived from McLaren's expertise at the pinnacle of motorsport. In fact, much of the F1's development took place in the same moving-ground wind tunnel facility as the company's championship-winning Grand Prix cars.
Even the most modest component was optimised to within an inch of its life. The toolkit was made from titanium to save weight, while Kenwood was asked to develop a unique audio set-up, ostensibly so its sound quality matched client expectations but also to ensure its CD system met demanding weight restrictions and could keep playing during 1.5G cornering.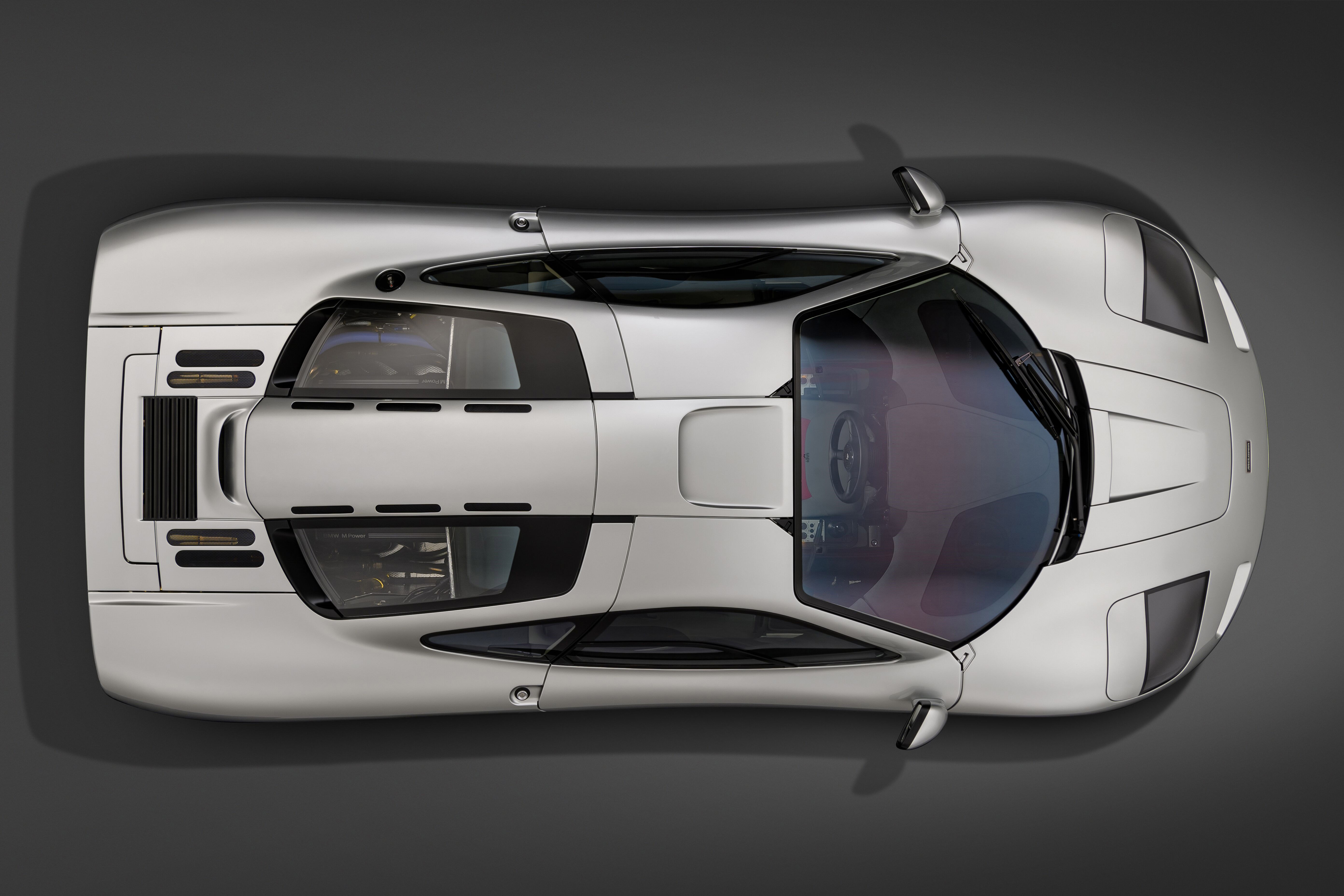 Credit: Mclaren Automotive
But that didn't mean the F1 was a pared-back race car for the road. Murray insisted that the car should remain usable, with a compliant ride, air conditioning, electric windows, and even carpeted luggage storage for a long weekend away.
Originally the McLaren was to be powered by a Formula One-derived Honda engine, but after they refused BMW picked up the gauntlet. The resulting 6.1-litre V12 came in overweight but also overpower, delivering 620bhp and 600Nm. Its engine bay was famously lined with 16 grams of heat-reflective gold.
Independent testing clocked the 0-60mph time at just 3.2 seconds, and when the car ran into the redline at 7,500rpm it was still accelerating and doing 221mph. In 1998, Andy Wallace took a five-year-old prototype on to the test track at Ehra-Lessien and set a record of 240.1mph.
Today, the McLaren F1 remains the fastest naturally-aspirated production car ever made. And with the car now valued at £16million – thirty times its 1992 £540,000 sticker price – also one of the fastest appreciating.
What are your thoughts on the Mclaren F1? Let us know in the comments below.