McQueen Movie Shows Star was the King of Classic Cars
Chiselled good looks, fast cars, great movie parts, motorsport competitions, stunt skills, famous wives and money... Steve McQueen had it all.
Now motoring fans have been treated to a new trailer which gives a glimpse of an eagerly anticipated film about the star due to be released in the UK on Friday, November 20.
What's the film about?
The documentary Steve McQueen: The Man & Le Mans aims to refresh the star's legend to older generations and introduce it to a new one.
The movie looks at the actor's single-minded pursuit of filming and starring in the auto-racing movie Le Mans (1971) from the 1970 race he participated in.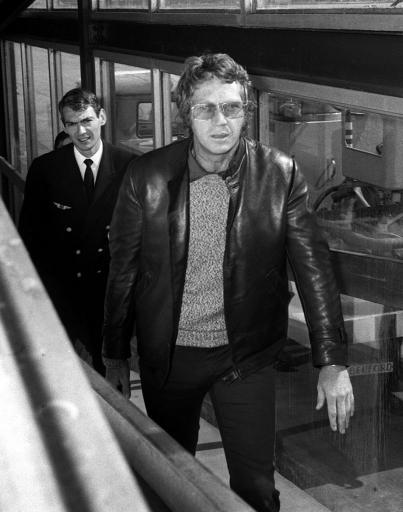 It includes interviews with Neile Adams, his ex-wife, and his son Chad. One synopsis has called it a tale of betrayal, obsession and final vindication.
It describes McQueen as one of Hollywood's most "charismatic", "volatile" actors of the period, who lost out on so much by chasing a dream he followed through to the finish.
Trailer teaser
The trailer says that McQueen's participation in and filming of the 1970 Le Mans endurance race was the "most seminal moment in his life".
McQueen himself says: "I just wanted to get it down on film about what I thought it (racing) was all about."
McQueen and motors
McQueen owned a stable of classic cars, including:
Le Mans cars Ferrari 512 & Porsches 908 and 917
Cobra (1962)
Porsche 356 Speedster
Ferrari 250 Lusso Berlinetta (1963)
Ford GT 40
Jaguar D-Type XKSS
One that got away was the Ford Mustang GT 390 he drove in the famous Bullitt car chase and repeatedly tried to buy - to no avail.
He drove a BMC Mini in the 1961 British Touring Car Championship at Brands Hatch.
He also rode a 650cc Triumph TR6 Trophy during The Great Escape and took part in off-road motorbike racing, mainly on his BSA Hornet.
Real-life speed
McQueen's son Chad told Esquire magazine that his dad died, leaving 35 cars and 138 bikes, adding that he had to wash every one.
He says that Steve pushed things to the limit by shooting the Le Mans film without slowing the footage down from the real-life speed of 240mph.
For the first time this gave cinema-goers the feeling of actually being on the track.
McQueen timeline
1930: born to a stunt pilot father
1953: makes his film debut as an extra in Girl on the Run
1960: plays Vin Tanner in The Magnificent Seven
1963: stars in the Great Escape
1968: films Bullitt
1970: enters the Le Mans 24 Hour race
1971: Le Mans is screened
1980: dies aged 50 of a heart attack