MG Metro 6R4 Heads All-Star Classic Cast
The classic auction year gets off with a bang at Birmingham's NEC next month. Over 60 racing and classic vehicles are going under the hammer on Saturday, January 16.
The Coys sale forms one of the highlights of Autosport International's Racing Car Show (January 14-17).
Our top picks
A magnificent MG Metro: the 1985-built Rothman-liveried 6R4 reportedly has just 3,100 miles in its wheels and is yet to make its rallying or racing debut.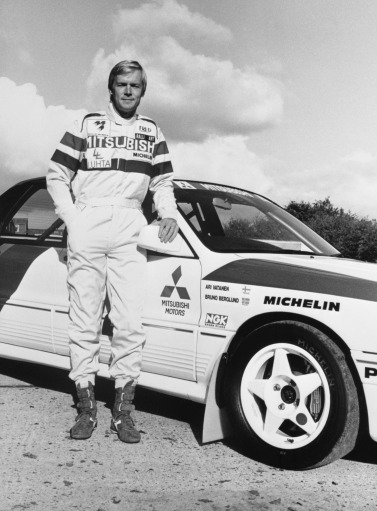 Williams Grand Prix Engineering's team created this gem for the Austin Rover group. It was Rothmans' first show car and looks the same now as it did in its 1980s pomp at various demo drives and displays. This hot-rodded Group B rallying vehicle comes with a 3.0-litre V6 motor.
A purring Porsche 911: this 2002-manufactured GT3 Cup ace has finished first at Indianapolis and Silverstone. German racer Henzler Wolf piloted the model to steady success in its first season.
Fancy racing this beauty? It comes with the best of both worlds. The Porsche will be well-rested, having been wrapped in cotton wool since 2015, yet it is still deemed race-ready.
Best of the rest
Ford Escort MK2: flying Finn Ari Vatanen drove this former-works Group 4 model
Vauxhall Chevette (1982): rallying legend Russell Brookes used to race this HSR DTV
Aston Martin (1958): only 550 other DB2/4 Mark IIIs have been made. Since 1986 it has benefited from only having two owners
Ferrari Dino (1974): this has stayed in the hands of one single family since the end of the 1970s
Other classics include a 1934 MG PA (estimated price £23,000-£27,000); a 1968 Lancia Fulvia Barchetta F&M Special Evocation (£29,000-£34,000); and, for the more eccentrically-minded, a 1958 Heinkel Trojan microcar (£12,000-£15,000).
Auction details
Date: Saturday, January 16 (2pm)
Viewing: Thursday and Friday, January 14 and 15 (9am-6pm) and Saturday (9am-2pm)
Admission: exclusively by catalogue
Autosport International's Racing Car Show highlights
The so-called Adrenaline Zone's drift course offers you edge-of-seat passenger rides in a fantastic Ginetta G40 racer for just £15.
Damon Hill, Felipe Massa and Allan McNish are among the racing legends who will be at the event.
Eight Williams-based F1 cars will be on display as one of the highlights of the four days.
The show is divided into two parts. The first two days are trade-only, the final two days thrown open to the motorsport-loving public.