Orders in for the new Mk2 Ford Escort prototype
Due to a huge fanbase of committed enthusiasts, there are plenty of show-quality classic Fords to inspire the next project. But what if you want a new one? Not one that's like new, but which has actually just rolled off the production line. Fortunately, a collaboration between MST Cars and Great British Sports Cars can bring you just that: a 70-plate Mk2 Escort ready to order.
Using brand new, hand-built bodyshells complete with new VIN, MST will be offering highly customisable turnkey Mk1 and Mk2 Escorts. They're available to order now, with prices starting at £65k (plus VAT) depending upon desired specification. The first prototype has rolled from its production line in Group-4 rally spec and it's indistinguishable from its period brethren. Apart from the 70-plate and far more modern running gear.
Build times are expected to be around six months and customers will face a lot of decision making before writing any cheques. The Mk2 can be specified with standard or tarmac arches as featured on the prototype, but all shells will be treated to the additional strengthening that was fitted only on original RS models. While suspension keeps faithful to the car's roots with coilovers up front (now adjustable) and leaf-springs at the rear, components are uprated, lightweight and adjustable throughout. In truth, brakes, interior and drivetrain options are only limited by imagination and budget.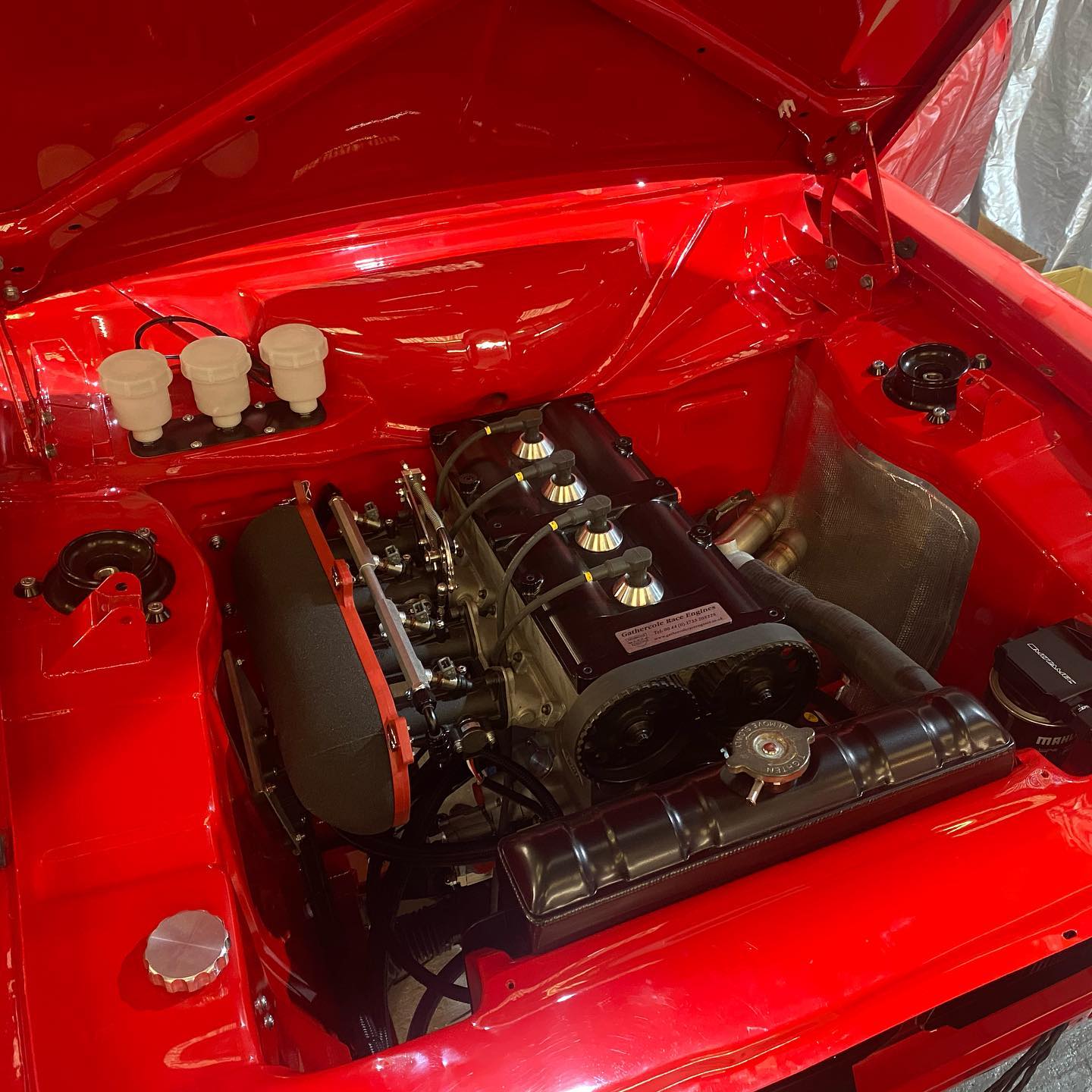 As an example, however, MST's prototype is fitted with a 2.5-litre Duratec twin cam with ATR throttle bodies, which provide an orchestral soundtrack and over 200bhp. Plus, of course, it will start first time on a cold, damp autumnal morning. Five- or six-speed gearbox, or even sequential; the choice is yours. It's certainly one of the most exhilarating new car options lists we've experienced.
We don't need to point out that the price of classic Fords has rocketed over the last 15 years. As focused competition hardware, road-going classics bought by a fanbase seeking to relive their youth or simply due to their iconic design, the blue oval is an increasingly valuable commodity. While you never really know what you're getting with a classic car until you've owned it a few years, rebuilt at least two major components or had the wings off on a long, lonely winter evening, we think the prospect of a brand-new Escort with no hidden secrets is an enticing one. The perfect company car. We'd have a standard-arched Mk2 with Duratec power for the commute and a Millington Diamond-powered, sequential-shifting Tarmac terror for the weekend…
Find out more about Motor Sport Tool by visiting their website here. 
Are you are Ford Escort fan or have any enjoyable memories in your Escot? Why not share them below.