Patina Launches New App For Classic Car Auctions
The classic cars on sale might have dated back many decades at last month's Historics at Brooklands sale.
But a new web platform and app proved it is giving the hobby a 21st-century makeover.
We're talking about Patina.
So what is Patina?
The tech offers collectors a chance to buy with increased confidence because it lays open a motor's history at the touch of a button.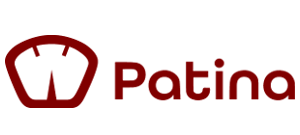 This indispensable tool enables you to create a digital record of your classic's past to not only preserve it, but also bump up its value.
It's so convenient because it allows you to call up your model's history direct from your smartphone.
Such efficient chronicling can win buyer trust and turn a potentially discouraging sale into a simple, profitable one.
Historics at Brooklands
A total of 169 classic gems were auctioned at the event's first 2016 sale on Saturday March 12.
Footman James is a partner of both Historics at Brooklands and Patina.
The event gave Patina a chance to demonstrate its worth.
No car illustrated the point more clearly than a post-box red Porsche 944.
The tantalising Turbo left potential buyers in no doubt as to its history.
The lot came with more than 100 invoices, documents, pictures and other items detailing its thorough history.
Would-be purchasers were told of this service in both the print and digital auction catalogue.
The results speak for themselves.
Patina's data shows that 82 people navigated straight to the car's history page in the fortnight before the sale. Four out of five of these had never previously looked at Patina.
Patina's potential was underlined by one Scottish enthusiast who caught a plane down on the strength of reviewing its digital record via the service. Another connoisseur made a similar pilgrimage from Northumberland.
Porsche profit
Valuers estimated the Porsche as being worth between £13,000 and £18,000.
It fetched £20,000 and £22,400 overall, including fees.
This means the final premium was 72% beyond the valuers' lower estimate.
We know that this model's price tags are escalating swiftly. But one older make didn't enjoy the same success. It went for £11,000 before fees after being valued between £12,000 and £15,000.
Best of the rest
Two out of three cars found new homes, including:
Vauxhall 14 Light Six Saloon (1934): this sold for £5,600
Rover 14 Saloon P1 (1937): this stately model, which had no reverse gear, fetched £6,160
MG B GT (1966): the word "regal" was invented for this 1960s stunner, which attracted a successful bid of £8,960
Rolls-Royce 25/30 Sedanca de Ville (1936): this sky-blue motor exudes glamour of the 1930s. It sold for £26,880
Brave new world
But supposing you're a hopeless technophobe?
Have no fear. Patina's web and mobile apps are easy to use. They help you to simply scan documents and take photographs.
Why not give it a test drive today?