Australia Braced For Classic Motorbike Race
Hundreds of vintage motorbikes will be out on show on the picturesque Australian island of Phillip this weekend.
The AMCN International Island Classic (January 22-24) is hailed as the largest historic motorbike race event in the whole southern hemisphere. We take a look at what makes it so special…
The setting
The idyllic Phillip Island is roughly half the size of the Isle of Wight. Its twisting countryside grand prix track, one of the most distinctive in the world, rests 87 miles south of Melbourne.
The Classic
This year's 23rd edition promises: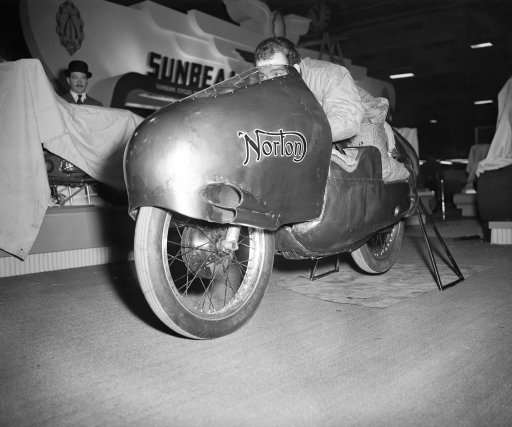 More than 520 racing motorcycles spanning six different epochs of bike racing (from 1919 classic bikes to 1990s machines)
Over 340 motorcyclists from all around the world
56 races
Expert chassis and engine makers
The main event
Mitchelton Wines' International Challenge pits five giant biking nations against one another.
Australia, Britain, the US, New Zealand and Ireland are the competitors.
Each will race eight-strong teams over a quartet of six 4.44km-lap races of the Phillip Island circuit.
Britain are the reigning champions, having ended Australia's run of 10 successive victories last year.
The UK's Ryan Farquhar is the reigning individual champion and holder of the Ken Wootton Perpetual Trophy.
It is raced on Friday (January 22) along with six period classics.
The weekend sees back-to-back races staged between 9am and 5pm.
The biker who accrues the greatest tally of points across all classes will win a Phil Irving Trophy, previously held by Cam Donald, Wayne Gardner and other famous names.
The classic bikes
Expect leading names such as:
Ducati
Aermacchi
Norton
Ariel
Triumph
Bultaco
Harley-Davidson
The classic riders
The Britons include:
Jeremy McWilliams
Ryan Farquhar
John McGuinness
Glen Richards
Conor Cummins
The Australians include:
Marty Craggill (twice Australian superbike winner and making his debut in the International Challenge)
Cameron Donald
Paul Young
Shawn Giles
Steve Martin
Other two-wheel luminaries, set to be interviewed by bike historian Alan Cathcart, include:
Paul Smart, the former racer
Lester and Steve Harris, the chassis gurus