17 February, 2017
Race Retro is coming very soon, and we thought we couldn't be more excited. But a new announcement from Silverstone Auctions has got us wishing it was the weekend of 24-26 February already.
A record breaking 1983 Lamborghini Countach LP500S will be going under the hammer during Silverstone Auctions' sale at the incredible event.
Only 25 of the cars were made, but this car is particularly special.
A true record breaker
This Lamborghini Countach LP500S is more than just a pretty face; it's a true record breaker.
With Barry Robinson at the wheel, and co-driver Alex Postan alongside him, this car set an incredible 12 British speed and endurance records.
The current owner bought the classic car in 2014, and has worked tirelessly to get the Countach back into fine condition, after it spent a decade locked away in storage.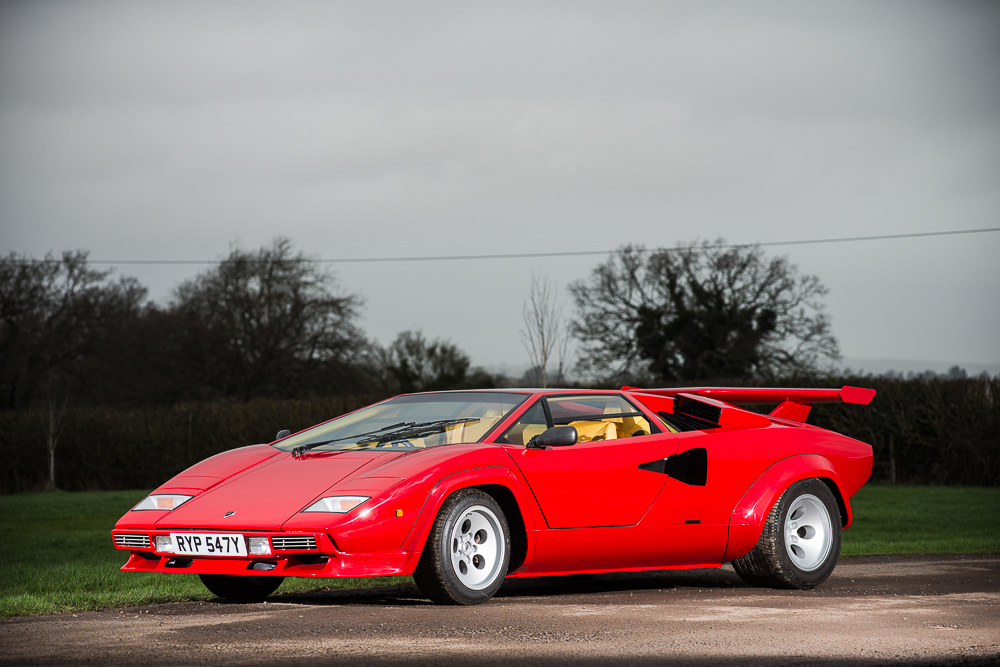 The car is expected to sell for between £325,000 and £350,000. But for a real record breaker, that's no surprise. Oh, and you even get a copy of Car magazine from April 1984 – when the Countach was pitted against the new Boxer, 911 Turbo and Vantage – included in the price.
It's not just classic car fans who are excited about the Lambo, even the auctioneers are! Guy Lee-Milne, general manager at Silverstone Auctions, had this to say: "To be offering a speed record Lamborghini at our Race Retro Sale is an absolute privilege, and it has not one but 12 British speed records. This Countach has the performance, racing driver provenance and of course, the iconic, dramatic looks."
Race Retro
This stunning car is one of many classics that will be making an appearance at this year's show. Whether you want to check out a £10 million Bentley Speed 8, or listen to motorsport legends like Tom Kristensen and Ari Vatanen, Race Retro is the place to go.
Get your tickets on the Race Retro website