Rare Aston Joins Footman James Concours d'Elegance
 An incredibly well-preserved rare Aston has become the prestigious first entrant in the Footman James Concours d'Elegance at this summer's Chateau Impney Hill Climb.
This nostalgia-evoking classic event made a spectacular return to the calendar last year - nearly six decades after the world of motorsport first gravitated to the beautiful country house.
About Chateau Impney Hill Climb
The beautiful Droitwich Spa venue welcomed back the speed trials which embodied the golden motorsport years in the 1950s and 1960s.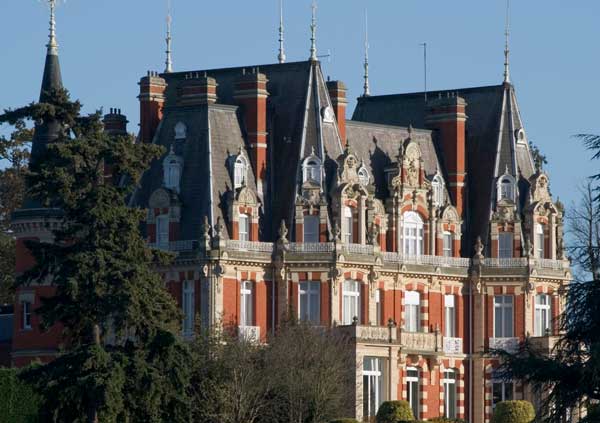 People used to turn up in their thousands to watch the heritage event, lining the drive of the Worcestershire hotel.
And the popularity of last year's event suggests that the revival is here to stay.
Another wonderfully exotic collection of cars is expected to compete over the weekend of July 9-10.
Around 200 racers will battle it out on the 915-metre course. As well as the revered hill climb and the concours, there is also a classic car auction to look forward to.
H&H is hoping there will be a repeat of last year's interest when a 64-year-old Jaguar XK120 Roadster attracted the highest bid, selling for £106,400.
About the Aston
What a start to this year's Footman James Concours d'Elegance.
The 1929 Aston International, with its fascinating history, has set the benchmark high for others to try to beat.
1928: Aston bosses decide to create a sportier machine, based on its contemporary Le Mans models. Its underslung chassis becomes a distinguishing feature alongside its dry-sump 1.5-litre engine.
1929: It debuts at the London Motor Show.
1929: A.C. Bertelli becomes its first owner. Bertelli was one of the investors who stepped in to save Aston when it went bankrupt four years earlier.
1985: Its current owner buys the Aston.
2016: Just one other three-seater International survives on the planet.
This year's concours
It should be another unmissable event, with an array of beautiful machines to admire.
The contest differs from usual Concours d'Elegance events, which see a judging panel choose their favourite motor, in that Footman James and Chateau Impney Hill Climb is inviting the public to vote for the winner.
It's a choice that will be far from easy to make, with a kaleidoscope of colourful, jaw-dropping models likely to take part.
Expert view
David Bond, director of Footman James, said: "We are thrilled to be sponsoring the Footman James Concours d'Elegance at the Chateau Impney Hill Climb.
"Last year's Concours d'Elegance was such a great success and based upon this year's first entry, we are confident that 2016 will be even more impressive."

Last year's concours category winners will certainly whet the appetite for this year's event:
Jaguar XJ220, 1992 (Best of British category)
Ferrari 250 MM GT, 1953 (Italian Exotica and most votes overall)
Lancia Aurelia B50 Pininfarina Cabriolet, 1951 (Touring in Style)
Jaguar D-Type, 1955 (Racing Heritage)
How to buy tickets
Adult tickets cost £20 on Saturday, £25 on Sunday and £40 for a weekend pass.
Early-bird buyers can enjoy discounts if they purchase before March 31.
Then Saturday adult tickets are £17, Sunday ones £21.25 and weekend passes £34.
Under-16s go free with an adult.