23 September, 2016
Rare classic motorbikes were celebrated at the Shelsley Walsh Hill Climb earlier this month.
Hundreds attended the Shelsley Bike Festival event on Sunday, September 4, to see the classic vehicles climb the historic course.
The collection of rare classic, modern and famous motorcycles wowed the crowds attending the event.
Spectators flocked to see large displays celebrating man and machine, as well as Paddock Specials Show 'n' Tell area.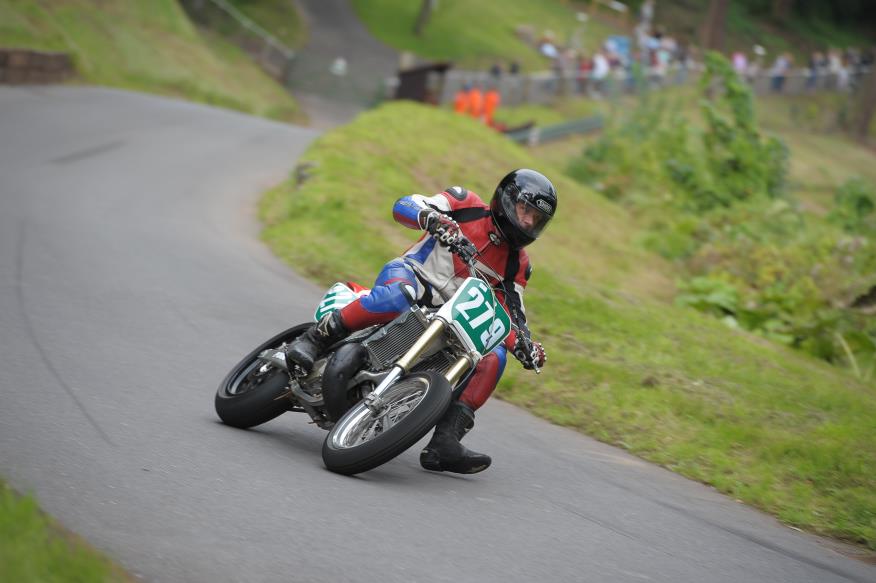 More than 30 motorcycle and sidecar combinations competed in the National Hill Climb Association championship, with wins for solo riders Glyn Poole, Tom Short, Peter Short and Peter Jeffery, with Sam Matthewman and passenger Kelly Martin taking the sidecar class.
Members of the public also had the chance to take part in the festival by "running the hill" or taking on a thrilling passenger ride experience.
The highlight for many was seeing the world's fastest shopping trolley and monowheel motors take to the hill.

The shopping trolley is powered by a Chinook helicopter engine, holding a record speed of 70mph, while the monowheel - a one-wheeled vehicle that the rider sits inside - can has reached speeds of up to 65mph.
Iconic motorcycle builder Allen Millyard also took to the hill on the Millyard Viper V10 - an 8.0 litre, 500bhp bike built using a V10 engine from a Dodge Viper sports car.
The hand-built bike weighs 600kg and has a top speed of over 207mph. It has won numerous awards, including for most over the top machine at Salon Privé Concours d'Elégance.
Shelsley Walsh Speed Hill Climb is the oldest motor sport venue in the world still in continuous use.
The 1,000-yard course hits a steep 1:7 incline at its peak.
The festival raised vital funds for the Severn Freewheelers – bikes that deliver blood and other essential medical items between NHS facilities.