Restoration Firm Launches Emergency Hotline
For many of us classic connoisseurs, the hobby can cross the gossamer line between enthusiasm and obsession.
This can entail plenty of sleeplessness and twisting and turning, having to wait until the morning before you can find out what's wrong with your pride and joy.
Well, there's no need to lay awake at night fretting any more. That's because Classic Motor Cars (CMC) is now offering a trailblazing 24/7 emergency helpline exclusively for its customers.
Never before have restoration firm clients been offered round-the-clock help.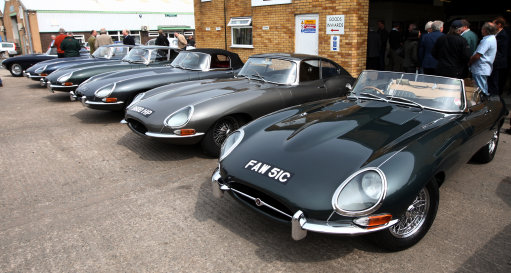 What does the service provide?
The Shropshire-based world-leading restorer is offering:
expert advice
continuous support
the organisation of deliveries and collections for repairs and maintenance
What CMC says about the 24/7 service

Customer satisfaction is what it's all about, according to managing director Nick Goldthorp.
He calls the service a classic "first", saying it underscores the firm's commitment to restoring Britain's car-driving heritage and keeping classic cars on the road.
Mr Goldthorp says classics were not built to sit in garages.
He says the new service will help enthusiasts wishing to get out on the open highway. They will do so safe in the knowledge they can ring at any hour of the day or night on all things classic.
CMC facts
the company is 22 years old
it is among the planet's premier classic Jag restorers
its workshops span more than 40,000 sqft
it has a further 20,000 sqft for storage of bespoke classic vehicles
its work ranges from the most basic oil change to complete restorations and bespoke vehicle design and build
it also sells classic cars
Jag-tastic

Upon going to press CMC had a welter of classic Jags up for sale, including:
XK140 Roadster (1955)
Mk2 3.4 Saloon (1961) for £39,000
XK150S 3.4 Roadster (1959) for £195,000
Mk2 3.8 Saloon (1963) for £48,000
XK150S 3.8 FHC (1960) for £160,000
Oh, and the most important thing …
You want the emergency hotline number?
If you're an existing CMC customer you can get it by calling +44 (0)1746 765804