Rolls-Royce Silver Ghost Wins The Footman James Icons Class At London Concours 2019
A stunning line-up of cars have once again graced the lawns of the Honourable Artillery Company for the London Concours. This event brings together the world's most important collectors and specialists as well as the rarest and most spectacular vehicles.
This year, Footman James in association with Azur sponsored 'The Icons' class at the Concours and we're thrilled to announce that the winner is a very special 1912 'Taj Mahal' Rolls-Royce Silver Ghost!
The Ghost beat off stiff competition from Icons such as Land Rover Series I, original Mini, Jaguar E-type and Lamborghini Countach to win the class. After much deliberation, the judges settled on the Rolls-Royce due to its amazing condition, provenance and history.
The car was originally ordered by Rolls-Royce Bombay and was specifically made for the Indian market, with unique adaptations for the tropical climate. Additional features include a new wiring system to withstand the hot temperatures of the region and even higher coachwork to protect the occupants from wandering wildlife! It was purchased from Rolls-Royce Bombay in 1912 by the Maharaja of Nabha, who owned the car until it was returned to the UK in the 1990s. It was then that the car's current owner acquired the vehicle for use on club events and rallies across the country.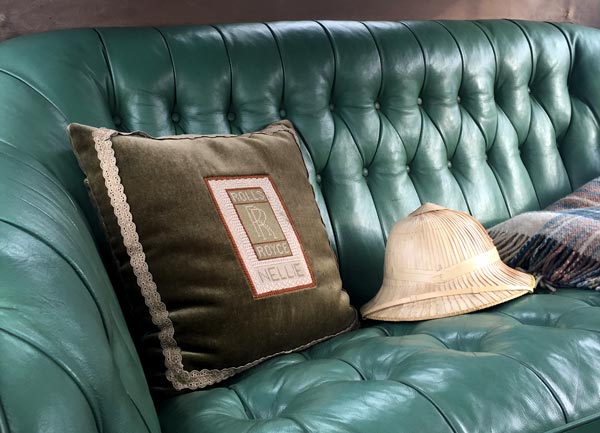 The car has undergone restoration work over the last 20 years and has been enjoyed by the family over that time, clocking over 75,000 miles. During that time, the car earned it's nickname Nellie due to it's grey colour and elephantine size!
Katie Forrest, the owner's daughter, presented the car at the Concours and commented, "It is a great surprise and huge honour to win this award when up against such a collection of wonderful cars in this category. 'Nellie' is not usually shown at these sorts of events as she is used so often over the summer, but it's a pleasure to display her for the public to enjoy. It's also a real joy to share this moment together with my parents, as we have always enjoyed the car together as a family."
David Bond added: "It is a pleasure to be able to present this award to a vehicle that is not only historically important, but also wonderfully cared for and regularly used by its owner and his family. In a category that included many stand-out vehicles, the decision was not an easy one but we felt this vehicle was deserving of recognition as a true icon of the motoring world."