Automotive Royalty: Our favourite vehicles of the Royal Family
To mark the Platinum Jubilee celebrations, we're taking a look at our favourites from The Royal Family's sterling vehicle history. While you might have heard that Princess Anne had a Reliant Scimitar, you might not know about Prince William's Triumph Daytona – and who knew Her Royal Highness prefers a manual gearbox?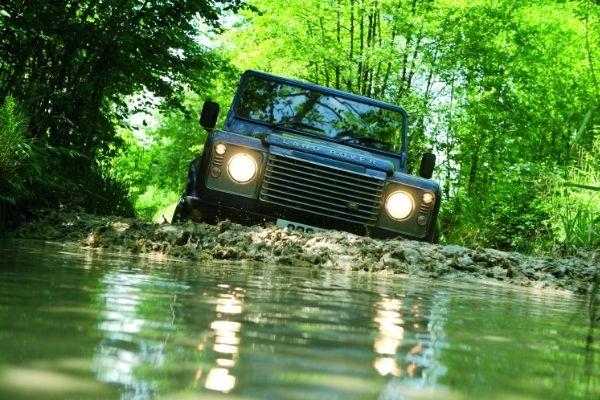 Image credit: Land Rover
The Queen's Land Rover Defender V8
The Queen has been pictured behind the wheel of countless Land Rover products over the years, but the undeniable favourite must be the faithful Defender. Her Majesty's connection with The Best 4x4xFar can be traced back to 1951 when she appeared in a convertible Series 1 in Hyde Park, a year before her reign began. Our favourite is A444 RYV – if only for its 3.9-litre V8 and specially-ordered manual gearbox. The 1983 Defender 110 Station Wagon is painted in the Royal estate's preferred shade of green, with a matching leather interior – its difficult to imagine a more regal specification… Reportedly still residing at Windsor Castle, the car has also spent time at the British Motor Museum's Collections Centre.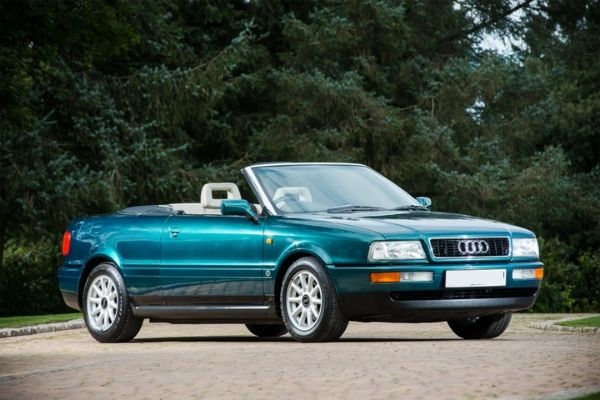 Image credit: Classic Car Auctions
Princess Diana's Audi Cabriolet 
For manufacturers, encouraging a member of the Royal family into your new model is the kind of PR money can't buy… and not only the reserve of Jaguar Land Rover, Rolls Royce, and Bentley. When Princess Diana called on Audi for a loan of its nineties Cabriolet, you can imagine the look on the face of the person who took the request – sales of the model would later increase two-fold after the Princess was papped behind the wheel. The 1994 example, a Gomera Pearl car registered L449 TRP, recently sold for more than £58,000 at auction.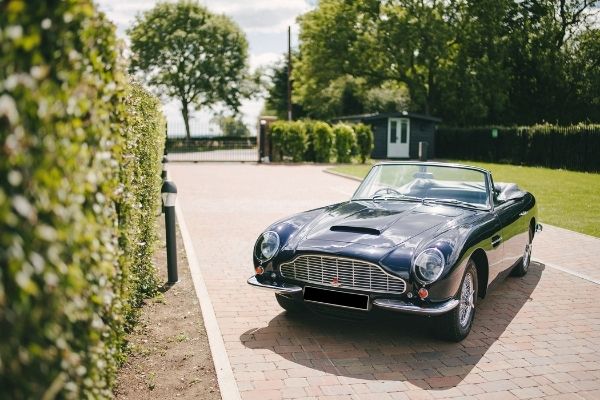 Image credit: Bell Sport & Classic
Prince Charles' Aston Martin DB6 Volante
Most of us remember our 21st Birthday fondly - for the Prince of Wales, it marked the beginning of a fifty-year love affair with a very British sports car. Charles' rare Mk2 Aston Martin DB6 Volante was gifted by the Queen in 1970, a year before his stint in the Royal Air Force. Painted in Seychelles Blue, its still enjoyed by him today, although the environmentally conscious Prince has commissioned a conversion to allow it to run on biofuel. Now powered by whey and waste-derived bioethanol, the Aston is running better than ever.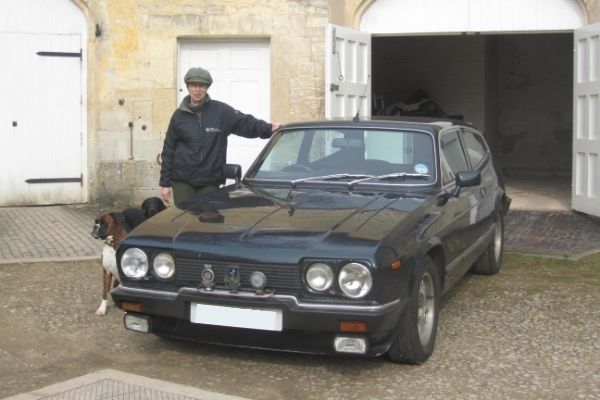 Image credit: Silverstone Classic
Princess Anne's Reliant Scimitar
No review of Royal automotive history would be complete without Princess Anne's Reliant obsession. According to the Sporting Reliants car club, the Princess owned no less than eight Scimitar GTEs, the earlier examples powered by the renowned 3.0-litre Essex V6 engine before Reliant switched to the Cologne 2.8-litre in 1980. It's not known which of Ford's units the Princess preferred but she still keeps a 1989 Middlebridge-built model in her collection - a sign that her devotion to Tamworth's finest is alive and well.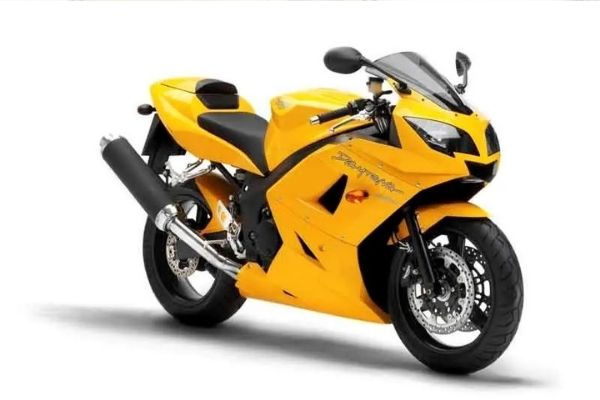 Image credit: Triumph Motorcycles
Prince William's Triumph Daytona 600
You might be surprised to learn that Prince William is a keen motorcyclist, having owned a string of Triumphs over the years as well as a Ducati 1199. While other royals are apparently less than impressed at the hobby, you can't blame Wills for his love of fun on two wheels. The Daytona 600 previously owned by the Prince is the perfect tool for the job, with a rev-happy inline four-cylinder engine capable of 60mph in 3.3 seconds.
Have you for a favourite vehicle in the Royal Family's collection? Let us know in the comments!