Films Put Out SOS Call To Save Our Sunbeam
 Two films are spearheading a campaign to restore the iconic 1920-made 350hp Sunbeam to its former glory.
The British-built classic car, which was nicknamed Bluebird, was the first motor to break the 150mph speed barrier - driven by Sir Donald Campbell.
Last year campaigners launched a £30,000 fundraising initiative to finance the research, development, design and building of a new gearbox.
With only under a third of the money raised. National Motor Museum Trust videos have been released on YouTube in a bid to stimulate fresh interest in the restoration project.
The National Motor Museum in Beaulieu in the New Forest has been home to the Sunbeam since Edward, Lord Monatgu acquired the machine in the late 1950s.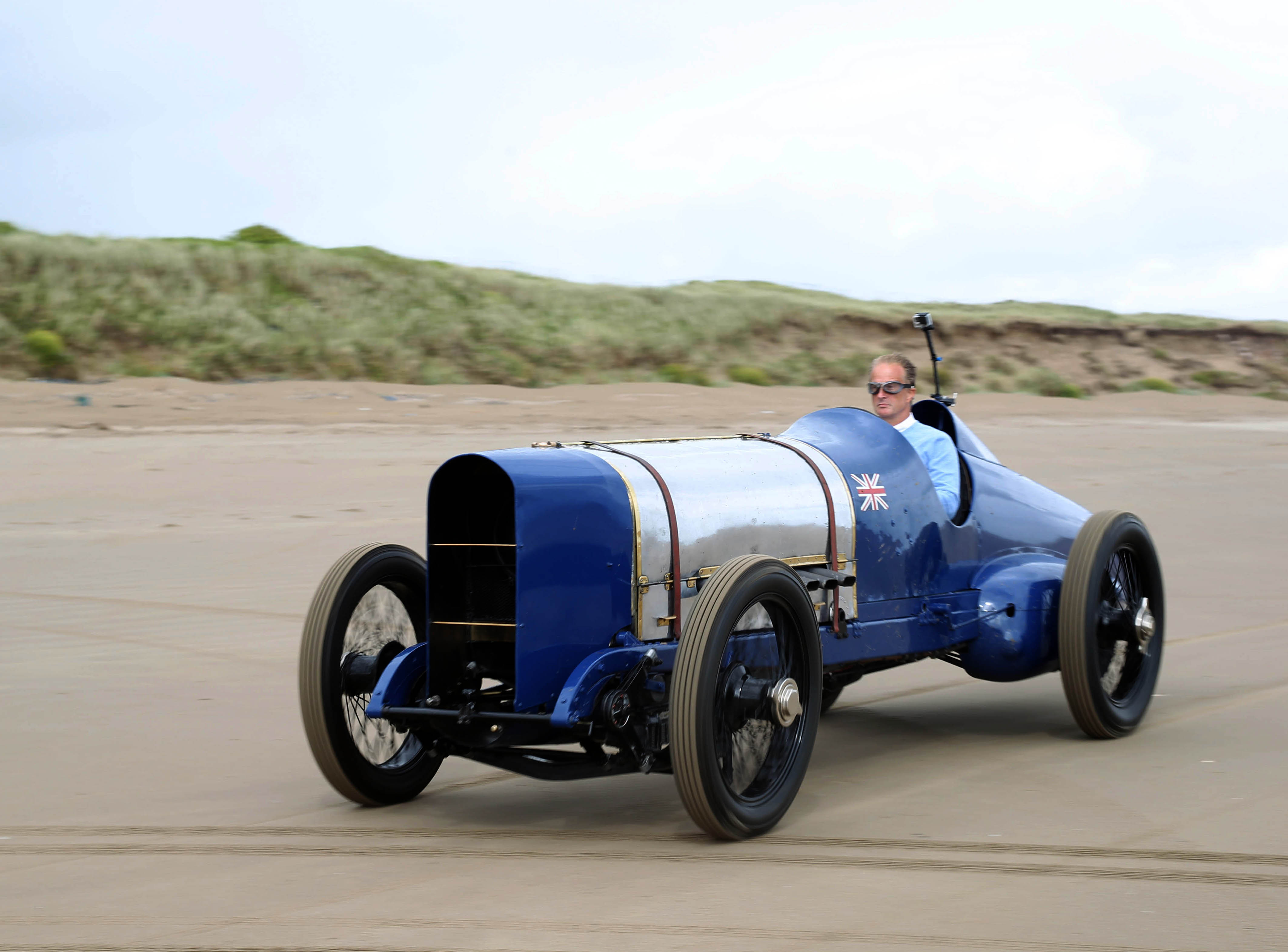 In the videos, senior engineer Ian Stanfield calls the Sunbeam a "phenomenal" piece of engineering history which must be preserved.
Engineers have already spent more than 2,000 hours rebuilding the vehicle.
The challenges
Horsepower hang-ups: The current temporary gearbox is not strong enough to cope with the Sunbeam engine's horsepower, which means it cannot go as quickly as it should be able to. Hence last year's low-speed 90th anniversary run on Pendine Sands, the scene of Sir Donald's two world records in 1924 (146.16mph) and 1925 (150.76mph).
Brake bother: The Sunbeam needs a proper transmission brake. The gearbox inside the car has a tiny transmission brake. So most of the braking is done on the rear wheels, which is not how the car was designed. Mr Stanfield says the problem with using rear brakes is that when they are applied, the axle attempts to twist within the springs. Consequently, the more you use the brakes, the more the brakes tend to come off again. If you keep pushing the pedal down, eventually it stops and you end up with no brakes at all.
Gearbox gripes: As the original gearbox no longer exists, a new one has to be built from scratch. Wartime factory bombings mean that the original drawings were lost.Only one surviving black-and-white photograph remains to reveal a few clues. This hints at the mounting points for the gearbox, meaning that engineers know how much space they have within the aperture and the number of gears on the original. It also shows them that a big transmission brake was bolted to the back of the gearbox.
Expert view
Mr Stanfield says time and money is required to make the Sunbeam safe so that future generations can see this beautiful piece of British automotive history alive and running once more.
How to donate
There are 2 options:
How to see the films
You can watch the two on the National Motor Museum YouTube channel.