For the Love of Bikes - Stafford Motorcycle Mechanics Show
As we draw ever so close to the end of the year, we are still blessed with a variety of classic vehicle shows to attend in the last quarter of the 2017 calendar.
This weekend the Stafford Classic Motorcycle Mechanics Show took place at the Stafford County Showground that welcomed more than 30,000 enthusiasts through the door.
With the help of Footman James partner, Sammy Miller (OBE) our Footman James stand had the pleasure of displaying a couple of Sammy's favourite racing motorcycles. This included a multi winning World Championship bike, a 1947 Gilera and a beautiful Bob Tait Triple Prototype that Sammy restored himself at his own museum, The Sammy Miller Motorcycle Museum.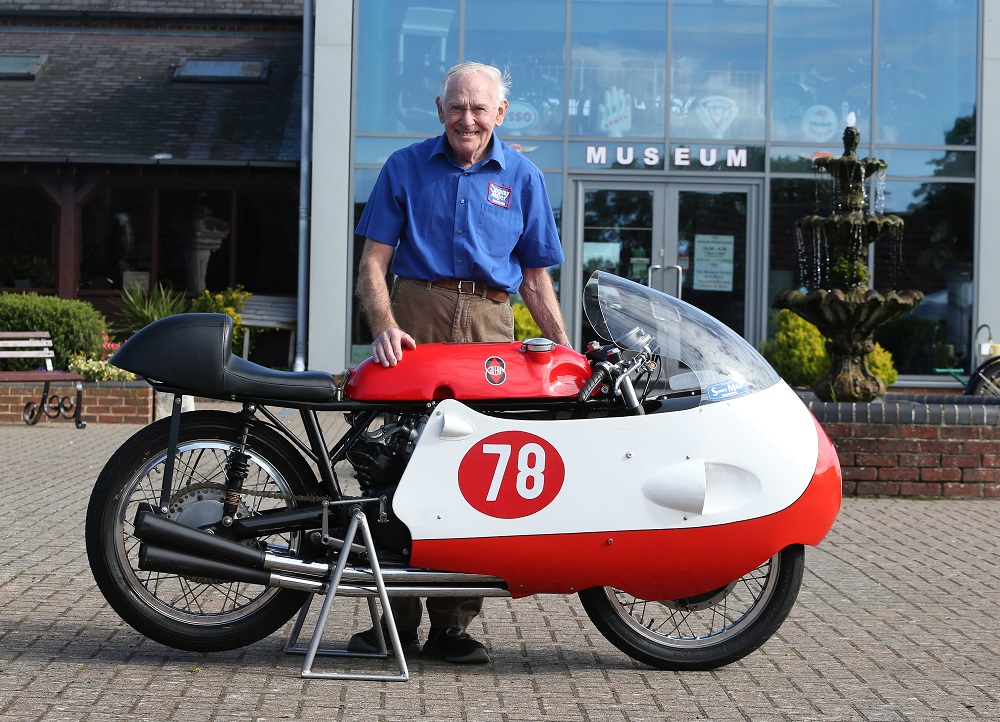 Away from our stand was another racing hero, Aaron Slight.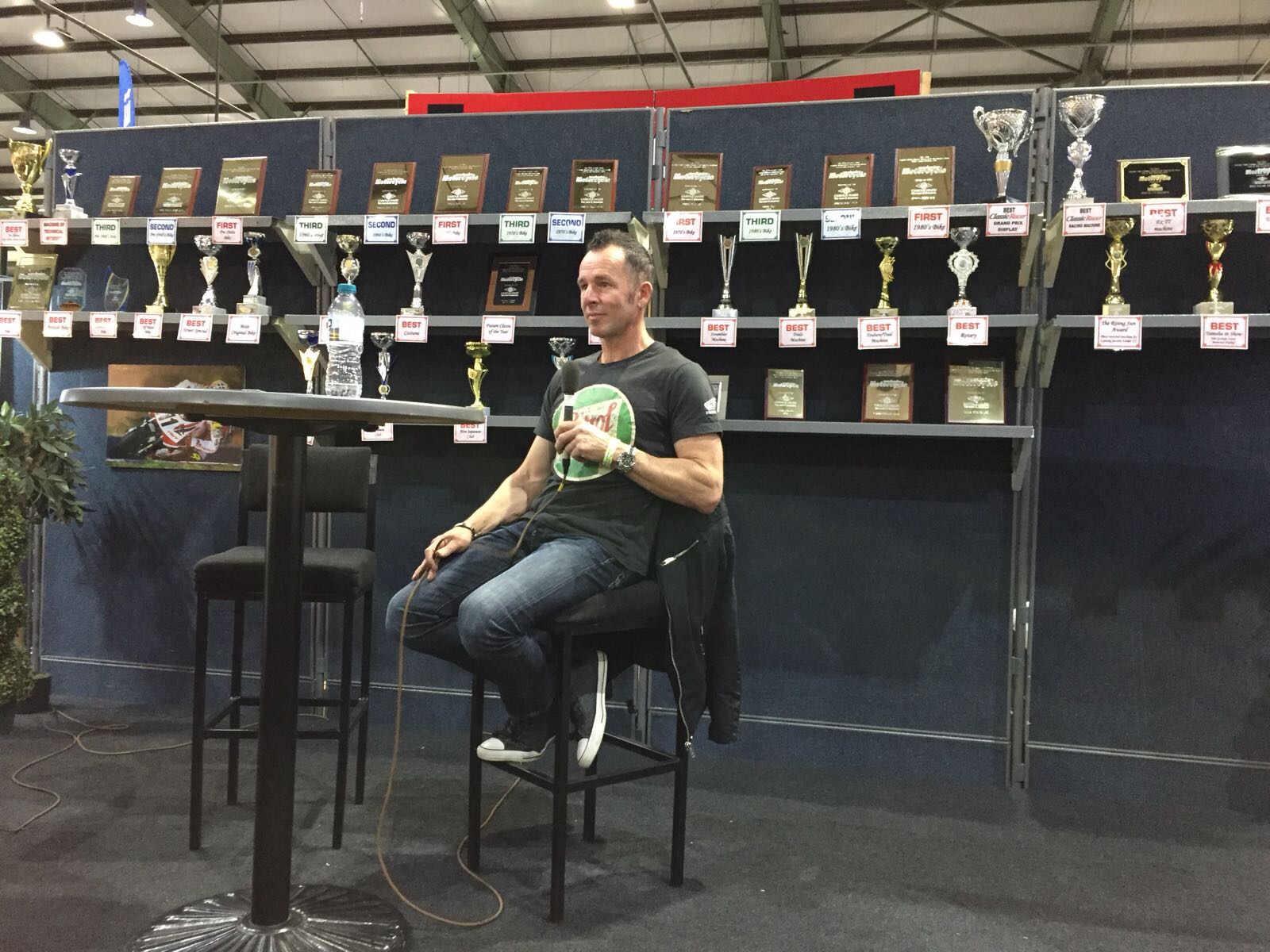 Slight was a two times runner-up in the World Superbike Series back when legends such as Carl Fogarty, Scott Russell and Simon Carter were racing. Here at the Stafford Motorcycle Show we had the privilege of joining Slight for his Q&A session on stage where he commented on the motorcycle industry. Slight mentioned how 'there are such different personalities in motorcycling, everyone has a story to tell and it keeps us chatting'. We couldn't agree more!
Over at the Suzuki Village, just one of many attractions throughout the weekend, there were a handful of clubs, owners and traders showing support for the motorcycle industry. We even spotted two of Kevin Schwantz's Suzukis, including a 1993 RGV500 and a Suzuki RGV500 XR75 Pepsi.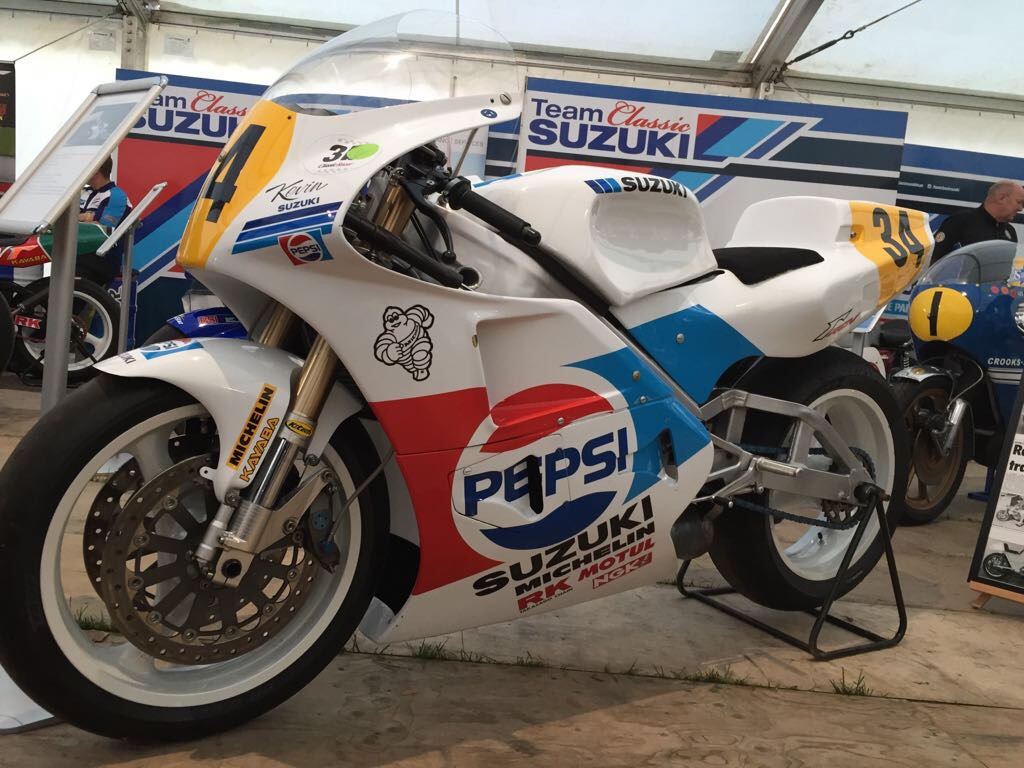 Another lucky bike came from Bonhams Stafford Auction that totalled near £3m across the weekend as bikes went under the hammer. One of the biggest contributors came from a 1914 American Henderson. The four cylinder, 1068cc motorcycle brought in an amazing £113,500, despite being estimated between £70,000-£90,000.
Other attractions from the show spread across the showground, including trade stands, the Classic Racer GP Paddock, the Wall of Death and the newest attraction to Stafford shows, the Restoration Theatre. The theatre always proves popular with visitors as enthusiasts have the chance to absorb some valuable tips and tricks for their classic project!
For those that couldn't make it to the show, there's no need to worry as we took plenty of pictures on the day. To view our gallery just click here.