12 October, 2017
This weekend we see the return of the Stafford Classic Motorcycle Mechanics Show and there's a few special treats awaiting visitors on the Footman James Stand.
Courtesy of motorcycle racing legend, Sammy Miller (OBE), Footman James will be displaying two of Sammy's most ultimate racing bikes; a 1982 Bob Tait Triple Prototype and a beautiful 4 cylinder Gilera.
As an 11 times British Champion, winner of over 1400 events, Sammy Miller owns one of the finest collections of fully restored motorcycles in the world at his Sammy Miller Motorcycle Museum, Hampshire. As a living museum, nearly all the bikes in the museum are in perfect running order, with Sammy even demonstrating some of the bikes at race circuits on a regular basis across the UK and Europe.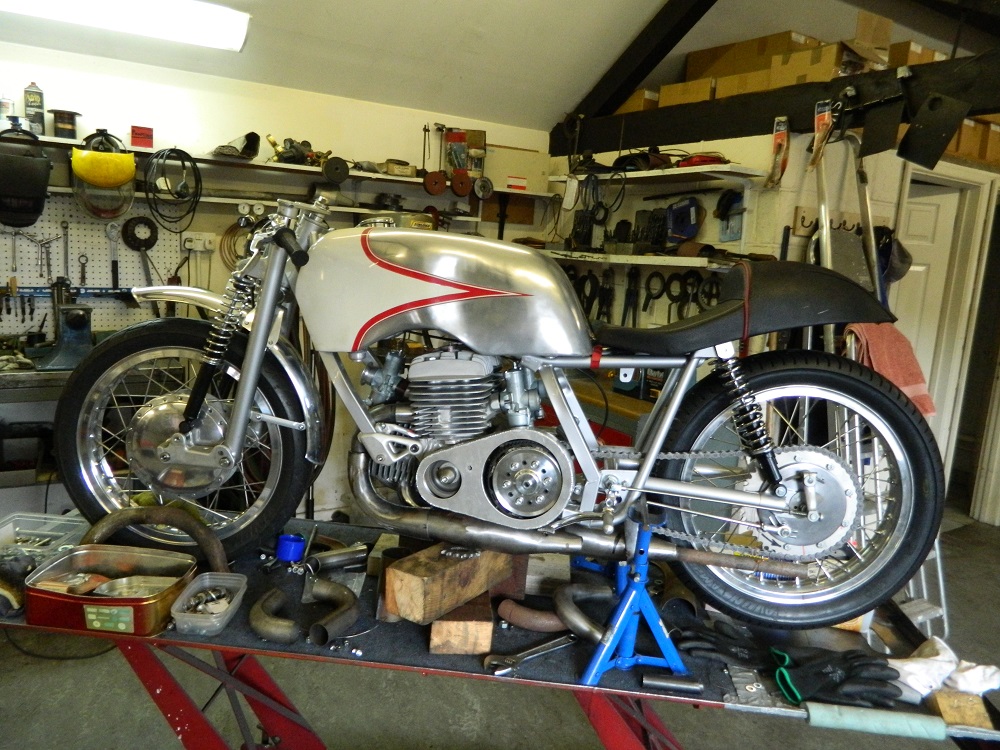 The first bike on our stand was fully restored in the restoration workshop at the Sammy Miller Motorcycle Museum. The 1982 Triple Prototype, designed by the late Bob Tait, is a 750cc three cylinder, 5-gear speed box with leading link front forks and a twin cam front brake motorcycle. Tait's dream was to have the bike restored to its full glory, which was done so by the help of Sammy and his co-worker Bob Stanley. All the hours of hard work will be on display at this year's Stafford Motorcycle Show.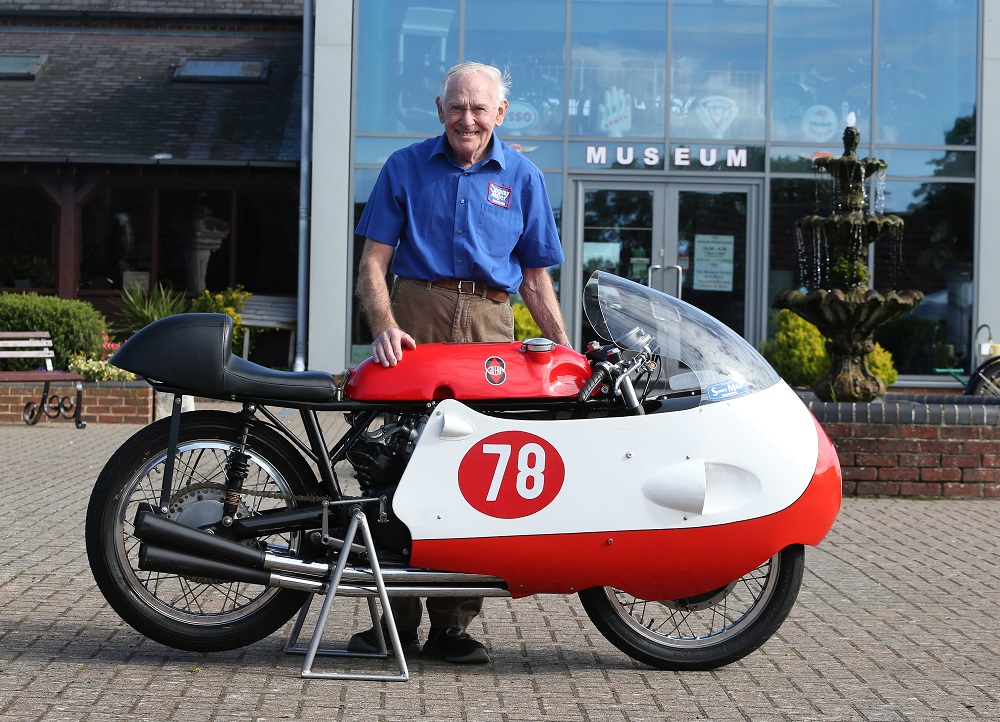 The second bike to grace the stand this weekend celebrates Bob McIntyre's 100mph lap 60 years ago. Back in 1957, McIntyre became the first rider to complete a lap with an average speed of over 100mph on the 37.73 mile Snaefell Mountain Course, riding a 500cc Gilera.
Back in 1957, horsepower numbers were a rarity, as technology was in its early infancy. McIntyre broke all the odds as he earned a record lap speed of 101.12mph on his fourth lap. 
Unfortunately, in 1962, McIntyre sustained fatal injuries when racing at Oulton Park at the age of 33. Even today, McIntyre's career is still respected in the motor racing industry, proving popular with enthusiasts all around the world.
On the 14th-15th October, you can see both incredible bikes over the course of the weekend at the Stafford Motorcycle Show held at the Stafford County Showground. Join us on the Footman James stand to discuss all your insurance needs, try your luck in our competition to win a Meguiar's Car Care Cleaning kit and take a few pictures of these immaculate racing machines.
See you soon!