Steve Coogan's Rare Jaguar E-Type Listed for Auction
A very rare Jaguar E-Type previously owned by prolific actor and comedy legend Steve Coogan is set to go under the hammer later this month. The E-Type is one of just 56 dealer demonstration launch cars, making it a very special addition to any collection.
The car has changed hands a few times since its first registered owner in 1961, with Coogan being the most recent owner. Coogan acquired the classic car for his collection in 2016 at Silverstone Auctions before spending two years on a meticulous restoration project to restore the E-Type to its original glory. It now looks set to be worth between £300,000 and £350,000 due to its showroom standard quality and extraordinary history.
Despite having a long history, multiple owners and a large-scale restoration, the E-Type has retained its original gearbox, engine and body. It also proudly displays everything that signals it as an early E-Type, including the original full flat floor, split throttle linkage and bonnet louvres.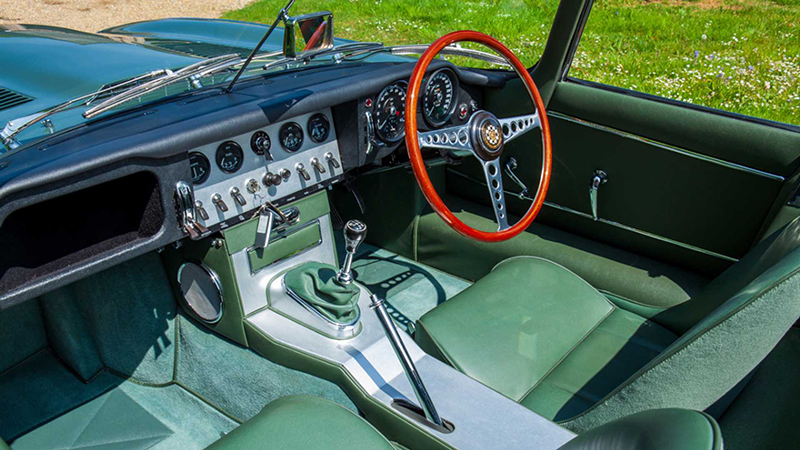 Managing Director of Silverstone Auctions, Nick Whale commented:
"Where do I start, this really is a fabulous car of the highest quality. The history that accompanies it is just perfect, the restoration speaks for itself and has been fully documented. Steve has kept this car in pristine condition in his own personal collection."
"This is a very special opportunity to own one of the earliest and rarest of Jaguar E-Types with the external bonnet locks. A real collector's car."
This is just one of many amazing vehicles set to be available at the Silverstone Classic Live Auction this year. You can check out upcoming auctions on Silverstone Auctions website.