Super Rare Porsche to Debut at Salon Privé
Classic enthusiasts heading to this year's Salon Privé will be treated to the long-awaited UK debut of the country's last remaining Porsche 356A RHD Carrera Speedster.
The ultra-rare car is the last of only four right-hand drive versions of the model ever made and will make its appearance during the Concours Masters Celebration of 70 Years of Porsche at Salon Privé on Saturday 1st September.
Recently restored to its former glory, the motor will be one of the highlights of this special anniversary event to be held in the majestic grounds of Oxfordshire's Blenheim Palace.
Restored
The lesser-spotted Speedster was first delivered new back in September 1957 to a wealthy Australian hotelier, one of only 152 of these competition sports cars ever sold.
This particular model was restored in 2014, with the original ruby red hue being lovingly reinstated along with its period-correct black leather upholstery with corduroy inserts.
Following restoration, the car has won several awards overseas but this year's Salon Privé will mark the car's long-awaited British debut.
The Speedster will be vying for honours with up to 50 other landmark Porsches at this year's event, with a judging panel of 11 experts looking not only at the condition of the motors but also their aesthetic qualities.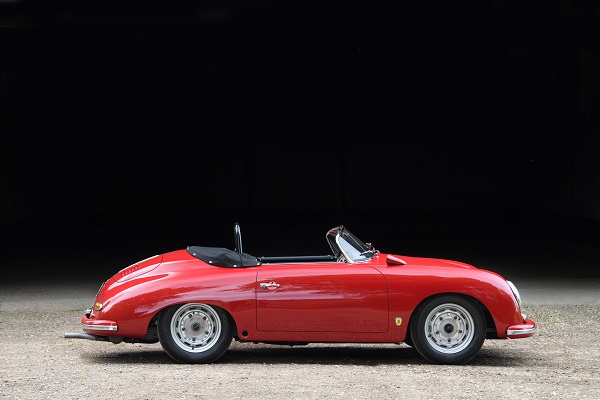 Unmissable
This year's Salon Privé promises to be a not-to-miss occasion for classic car fans, as the first event to stage two Concours during the same week.
You can find out more about the event, including ticket information, in our Salon Prive article.